Saudi Arabia Will Go Nuclear to Counter Iran Threat, Wants to Enrich Uranium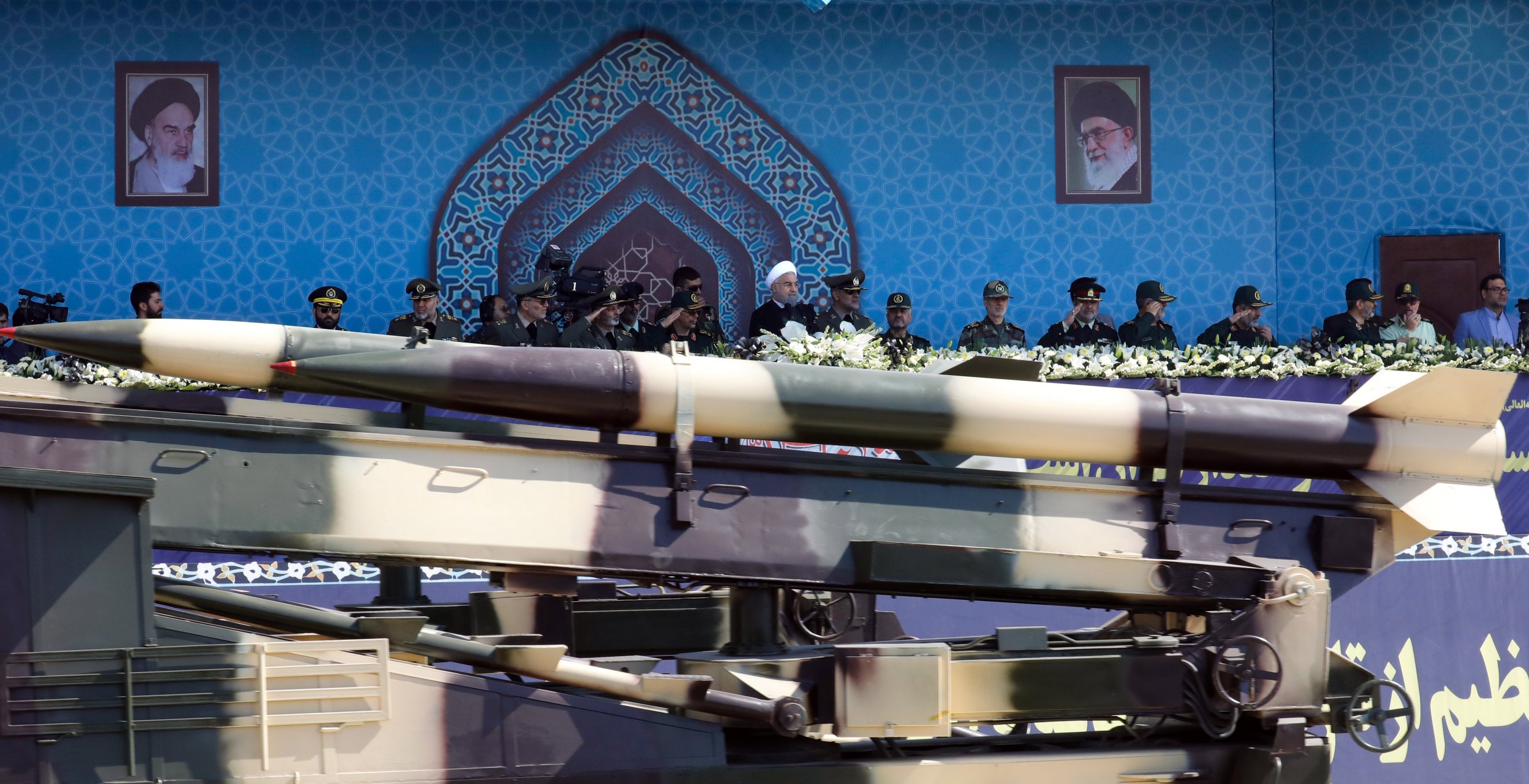 As tensions between Saudi Arabia and its regional rival Iran escalated, the Gulf monarchy said it would reserve its right to enrich uranium, which can be used in nuclear weapons.
Prince Turki al-Faisal, Saudi Arabia's former intelligence chief, told Reuters the country would not give up its "sovereign" right to a civilian nuclear program. He cited the deal Iran made in 2015 with the U.S. and other world powers, that granted Tehran a civilian program if it gave up its nuclear weapons ambitions, as justification for his stance.
Related: Israel and Saudi Arabia Can Halt Iran's March and Pull the Middle East Back From the Brink
In the coming weeks, Riyadh is due to have talks with the United States on nuclear cooperation, allowing U.S. firms to bid on a multi-billion-dollar contract to build the Gulf kingdom's first two nuclear reactors.
Saudi Arabia has said it only wants the reactors for peaceful, civilian ends, but has remained elusive on the subject of whether or not it would enrich uranium to create nuclear fuel.
Faisal said that as Iran had specifically been allowed to enrich uranium, Saudi Arabia should be allowed to do the same, within the rules of the global nonproliferation treaty, "so the kingdom, from that point of view, will have the same right as the other members [of the nonproliferation treaty], including Iran."
Ongoing sectarian conflict through proxies between Shiite Iran and Sunni Saudi Arabia in the Middle East inflamed the region. In Iraq, Syria, Lebanon and Yemen, the two rival nations have found themselves on opposing sides of an internal conflict.
The United States said it believed Iran was responsible for a missile attack Tuesday on Riyadh, the capital of Saudi Arabia. Nikki Haley, the U.S. ambassador to the United Nations, said the attack on the Saudi capital bore "all the hallmarks of previous attacks using Iranian-provided weapons."
Saudi Arabia's Crown Prince Mohammed bin Salman Al Saud described Iran's supply of rockets to Shiite Houthi rebels backed by Iran as "direct military aggression" that could be an act of war.
In October, President Donald Trump refused to certify the 2015 nuclear deal with Iran, calling the country a sponsor of international terror. Before he took office and since he arrived in the White House, Trump has been deeply critical of the deal.
Haley said the U.N. must work to counter the perceived threat from Iran, floating the possibility of further sanctions against Tehran.
"We must all act cooperatively to expose the crimes of the Tehran regime and do whatever is needed to make sure they get the message. If we do not, then Iran will bring the world deeper into a broadening regional conflict," she told the U.N.'s Security Council.