Saudi Arabia Will Now Punish Online Satire With Five-year Jail Term
Saudi Arabia has announced it will punish online satire with jail sentences of up to five years, as the kingdom continues its crackdown on political dissent.
Saudi leaders are treading a fine line between societal reform and political repression, seeking to retain absolute power while modernizing the conservative nation.
In a statement Tuesday, the country's public prosecutor said any online content that "disrupts public order" would be subject to new punishments, AFP reported.
"Producing and distributing content that ridicules, mocks, provokes and disrupts public order, religious values and public morals through social media...will be considered a cybercrime punishable by a maximum of five years in prison and a fine of three million riyals ($800,000)," the tweet said.
The country's cyber crackdown has raised concerns among human rights groups, as Crown Prince Mohammed bin Salman—son and heir to the elderly King Salman and considered the power behind the throne—seeks to maintain the crown's tight control of society.
The government has used broad anti-terror legislation to prosecute dozens of citizens for their online activities, much of it on social media platforms like Twitter. In September 2017, the government asked Saudis to report any social media behavior "harming the state's reputation."
Authorities even repurposed an app—launched in 2016 to help civilians report traffic violations and burglaries—to make it easier for Saudis to report each other. Announcing the new initiative, the interior ministry tweeted: "When you notice any account on social networks publishing terrorist or extremist ideas, please report it immediately via the application."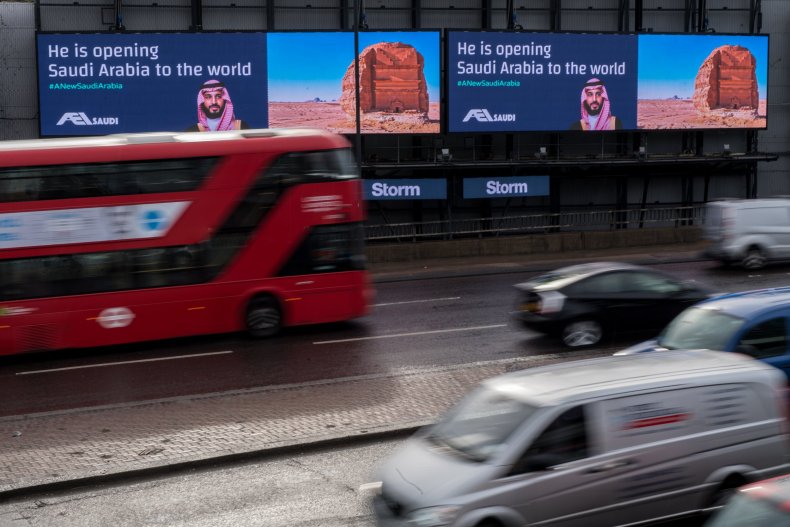 Protests and political parties are banned in Saudi Arabia, and the traditional press is tightly controlled by the royal family. Social media has offered citizens a new way to vent frustration, call for change and build contacts with foreign activists and rights groups. Social media's role in protests and uprisings elsewhere has not been ignored by the Saudi royals, and the regime is hoping to exert control over domestic users.
At the same time, the crown prince is spearheading the ambitious Vision 2030 project, which seeks to diversify the Saudi economy away from its reliance on oil and create a "vibrant society." Foreign investment is key to the plan, and Salman is working hard to present the kingdom as one open to business with the outside world.
But for all his reformist trappings, Salman has been careful not to maintain the throne's iron fist rule at home. Even allowing women to drive—something Saudi women had desired for decades—was accompanied by a crackdown on feminist activists, a reminder that in Saudi Arabia rights are given, not demanded.