Saudi Blogger Badawi's Health is Getting Worse, Says Wife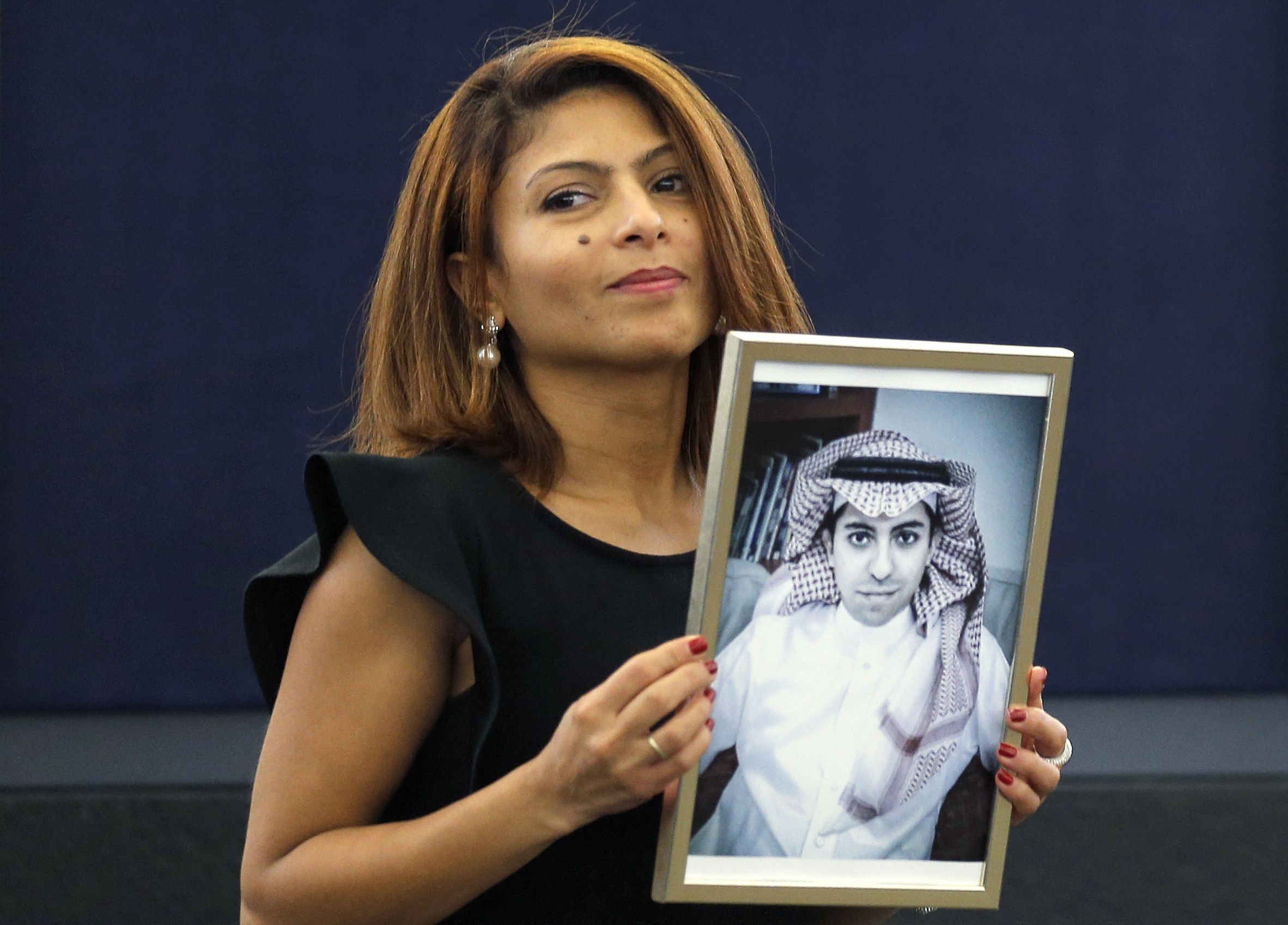 The imprisoned Saudi Arabian blogger Raif Badawi is suffering from deteriorating health as a result of his ongoing hunger strike, now in its 24th day, his wife has said. Badawi has also passed out several times in the past few days, according to a Twitter account linked to the blogger who in 2015 received the prestigious Sakharov Prize for Freedom of Thought from the European Parliament.
Badawi's wife, Ensaf Haidar, who lives in Canada with her three children, told Reuters by phone that she hoped Badawi would end his hunger strike. He began it in protest at being transferred to a different prison in Saudi Arabia—one for people whose verdict is final.
A spokeswoman for the Canadian government said it was not able to confirm the hunger strike but it "remains very concerned by the situation of Mr. Badawi." She added that the government "will continue to call for clemency to be granted in his case."
Badawi, who ran an online blogging forum, was found guilty in 2014 of violating Saudi Arabia's technology laws and insulting Islam. For his crimes, he was sentenced to 10 years in prison and 1,000 lashes, the first 50 of which he received in January of last year. The resulting video of the flogging prompted an international outcry.
Haidar, who last spoke to Badawi two weeks ago, said she was worried about him. "His health, both physical and mental, is very poor," she said. On December 16, she had to stand in for her husband to accept his prize from the European parliament. A Swiss official had told the family on November 28 that Badawi might be granted a royal pardon, but so far there has been no indication that will happen.
Haidar has not seen her husband for four years.