'Saudi Girls Will Drive,' Sing Local Rockers Hungry for Change in the Kingdom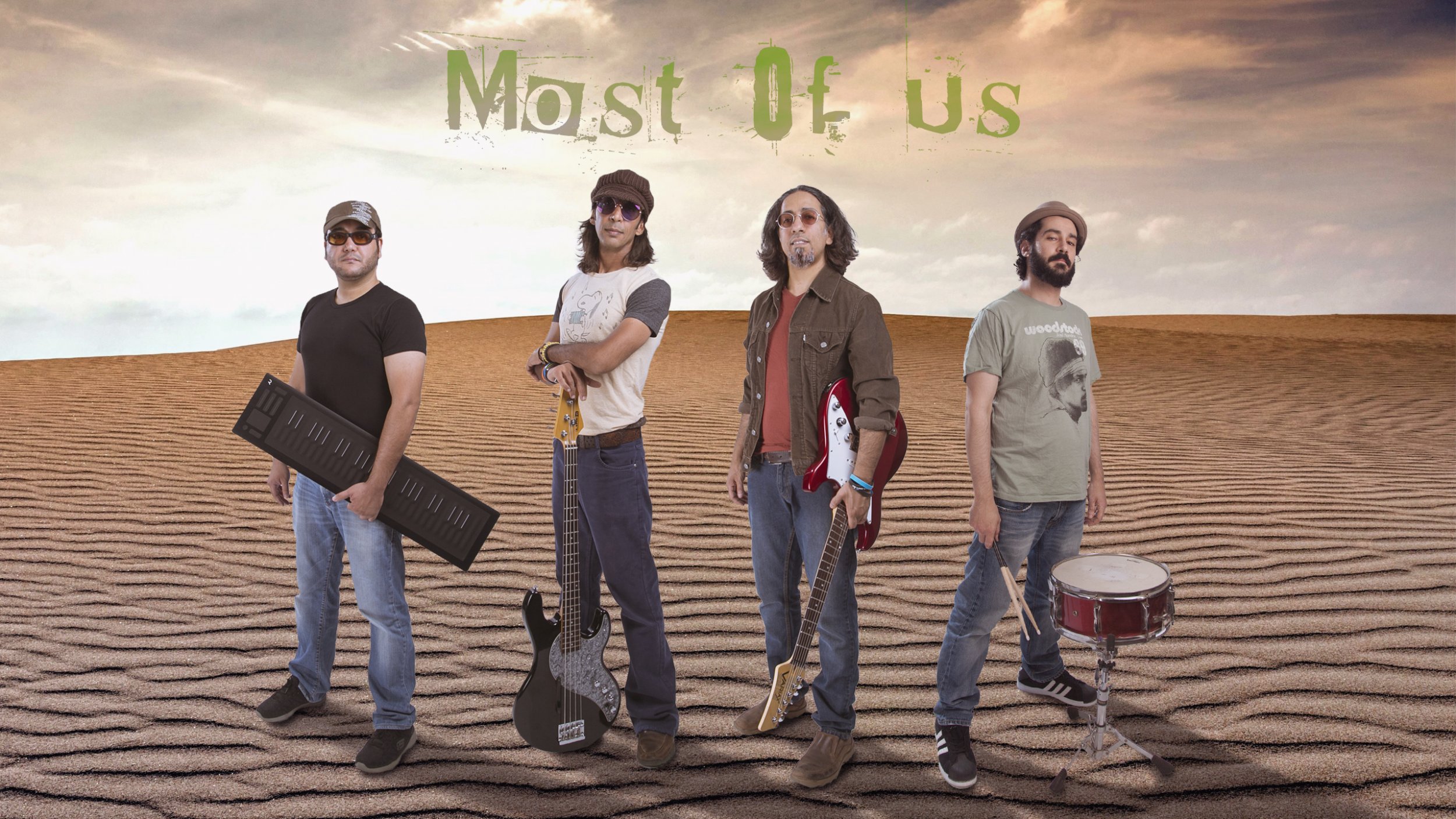 For decades, rock 'n' roll music has gone hand in hand with social revolution. From civil rights movements in the West to the fall of Communism in the East, rock music has been used as a powerful medium to express the collective joys and frustrations of people around the world.
So when one of the world's most conservative, restrictive nations finally lifted its ban on women driving last month, Hasan Hatrash and his band, Most of Us, plugged in their instruments.
Related: Saudi Arabia: Now That Women Can Drive, Could the Kingdom's Cinemas Be About to Reopen Too?
"I was personally overwhelmed by the news," Hatrash, lead singer and guitarist, tells Newsweek.
"For women here, being able to practice something as simple as driving and having the freedom to go anywhere whenever they wish is a breakthrough in their social liberty," he continued. "Something the rest of the world has taken for granted."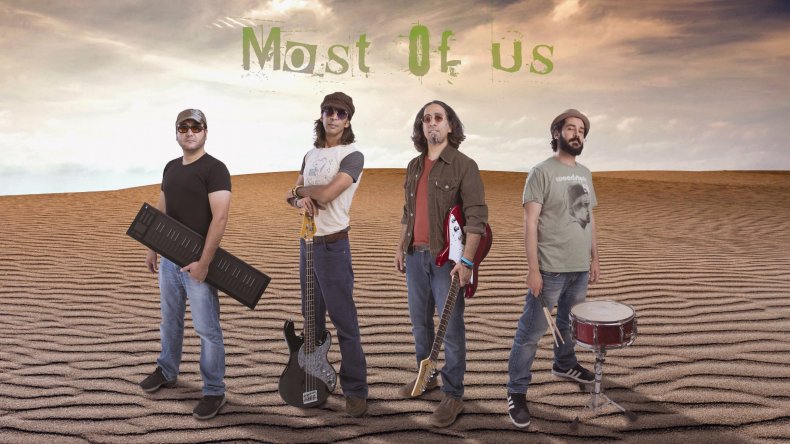 Joined by bassist Khalid Sharani, drummer Amro Hawari and keyboard player Amer Abbas—all three clad in traditional Saudi dress—43-year-old Hatrash of Jeddah belts out: "Sister, You Will Drive the Car," set to the tune of Steppenwolf's 1968 classic "Born to be Wild." The band replaces the original tune's eponymous chorus with the lines "Ukhta [sister] you will drive, Saudi girls will drive."
For the first time ever, Saudi women will be able to drive—starting June 2018—following a royal decree declared last month by King Salman bin Abdulaziz Al Saud. The announcement puts an end to a long-standing ban on women getting behind the wheel that, along with an array of ultraconservative laws, has made Saudi Arabia one of the most, if not the most, restrictive countries for women.
Hatrash says he hopes his mother and sister will start driving as soon as the degree goes into effect. As a rock musician, he has had his own struggles, navigating a society carefully regulated according to a strict interpretation of Islam and local traditions.
Hatrash tells Newsweek he spent most of his youth outside Saudi Arabia and was encouraged to learn an instrument by his family. Describing himself as a "third-culture kid," he says he often turned to music as his only companion and experienced a massive culture shock when he settled with his family in Saudi Arabia in the 1980s, during a time when rock music "was stigmatized as Satanic music and evil, just like how it was viewed in the rest of the world back in the '60s and '70s."
"This made me feel like an outcast in my own country. Slowly I started meeting up new friends who were into this type of music, and we decided to form a band. But it wasn't easy; we were practically playing to ourselves since the country back then prohibited any public music shows," Hatrash said.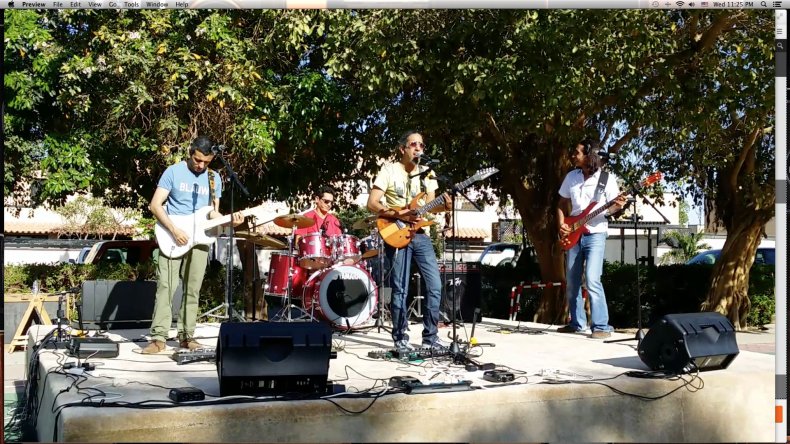 Most of Us officially formed in 1998, starting with Hatrash and former drummer Islam "Izzy" Abujbara. The musicians rose through the kingdom's underground scene but were limited to playing within the walls of gated compounds and private residences. He said organizers refused any form of photography or video recording for fear of being exposed to the country's notoriously harsh religious police. For years, the band was forced to "hide and play music" with very little documentation of their journey.
As Most of Us became increasingly popular, however, tragedy struck. In 2014, Hatrash recalls receiving a text message from Abujbara about a strange pain in his left shoulder. While filling out forms at the hospital's reception, Abujbara suddenly collapsed, having suffered a cardiac arrest. The 39-year-old could not be resuscitated. Hawari, who had played guitar up to this point, quickly learned the drums, and the quartet have continued ever since in memory of their fallen friend, who Hatrash refers to as "his brother."
Since Most of Us started playing at the turn of the 21st century, Hatrash says the rock scene "grew exponentially" as some of the kingdom's tightest prohibitions began to give. He and his bandmates have always supported women's rights, especially driving, but were too scared to speak out for "fear of an overall backlash" back then. Now, however, Hatrash says he looks forward to what other reforms may be in store—and the potential to create new music to celebrate it.
"This change we are living now has proven to me that we are living in a social and mental revolution against the old cultural sinkholes and traps of the past," Hatrash tells Newsweek. "It is a time of rapid progress and social awakening."