Exiled former Saudi Arabia official Saad Aljabri claimed in a new interview that Crown Prince Mohammed bin Salman talked of using a poison ring from Russia to assassinate the late King Abdullah bin Abdulaziz Al Saud during a meeting in 2014.
Aljabri—who once served as a top Saudi intelligence official and adviser to Mohammed bin Nayef, the nephew of King Salman bin Abdulaziz Al Saud—fled to Canada to live in exile after bin Salman ousted bin Nayef as heir to the throne in a 2017 palace coup.
Bin Salman, also known as MbS, and bin Nayef held a meeting in 2014, during which the young prince bragged that he could kill King Abdullah to pave the way for his father's rule, the former senior Saudi security official said in an interview on CBS' 60 Minutes, which aired Sunday.
"And he told him, 'I want to assassinate King Abdullah. I get a poison ring from Russia. It's enough for me just to shake hand with him and he will be done,'" Aljabri said. "That what he say. Whether he's just bragging or, but he said that and we took it seriously."
At the time, bin Nayef served as head of Saudi intelligence and bin Salman served as a guard to his father's royal court, without an official role in government. Aljabri said he watched a recording of the meeting and that copies of the video still exist today.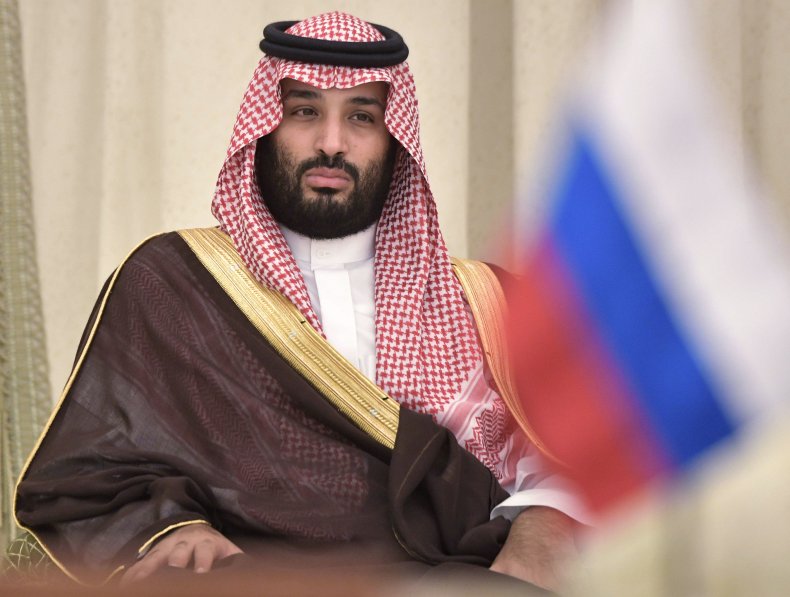 Aljabri described bin Salman, Saudi Arabia's 36-year-old heir to the throne, as a "psychopath with no empathy" who "doesn't feel emotion and never learned from his experience."
A number of scandals have emerged from the kingdom since bin Salman came to power that have been condemned by Democrats and a growing number of Republicans.
U.S.-based Washington Post columnist Jamal Khashoggi, a prominent critic of the Saudi government, was murdered in the Saudi consulate in Istanbul in October 2018.
Conflicting narratives over who was responsible for his death emerged in the aftermath of the incident. The Saudi government said a team of rogue agents killed Khashoggi as they attempted to persuade him to return to the country. Turkish officials claimed that the agents were sent by top officials in the Saudi government.
A U.S. intelligence assessment found that MbS was aware of the operation, despite his denial.
In a statement to CBS, the Saudi government called Aljabri a "discredited former government official with a long history of fabricating and creating distractions to hide the financial crimes he committed."
Newsweek reached out to the Saudi government for further comment.