A Democratic state lawmaker from South Carolina is spearheading a bill that would criminalize hormonal treatments and performance of medical procedures for minors who identify as transgender.
Representative Cezar McKnight (D-Williamsburg) is the sponsor of H. 4047, also known as the South Carolina Vulnerable Child Compassion and Protection Act. The proposed law was introduced last week and was referred to the House Judiciary Committee, the Post and Courier reported. The proposed legislation is one of a number of bills recently introduced in state legislatures concerning the rights of transgender youth attempting to seek gender-affirming medical treatments.
McKnight told the Associated Press bill is not "anti-trans," but that he just "doesn't think" anyone younger than 18 should be able to change their gender. H. 4047 would prohibit any practice by medical professionals "for the purpose of attempting to alter the appearance of or affirm the minor's perception of the minor's gender or sex, if that perception is inconsistent with the minor's sex [assigned at birth.]"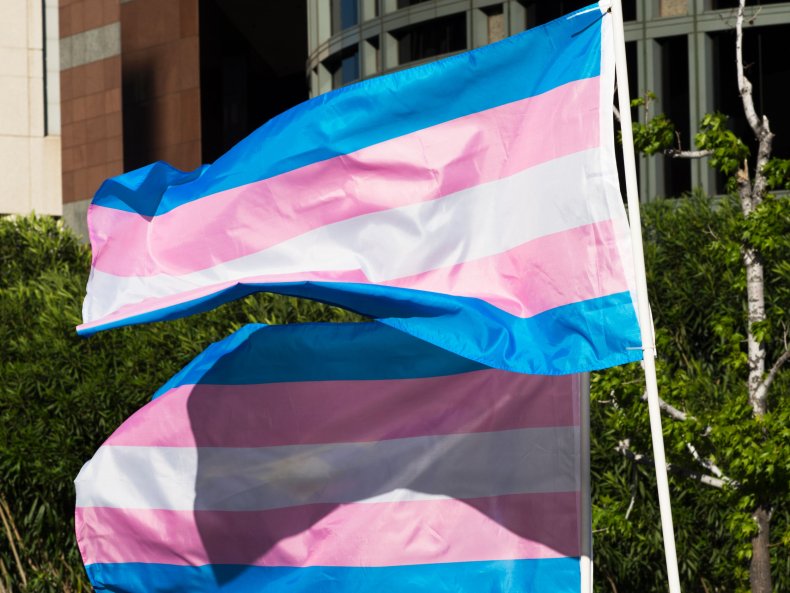 Practices deemed illegal by the proposed law include gender-affirming surgeries, such as tissue removal, or prescription of puberty blockers and hormones. Under the law, teachers and school professionals are also not permitted to "encourage" or "coerce" a child to keep from their parents the fact they did not identify with their biological sex, or if they withhold that information from parents.
Violators of the bill would be considered felons and could be sentenced to up to 20 years in prison.
The "unconscionable" bill " has no place in South Carolina," Frank Knaack, executive director of the American Civil Liberties Union of South Carolina wrote in an email to Newsweek. He added the "extreme" proposal would threaten the ability of medical professionals to do their jobs and "undermine" the work of school staff who are confidential counseling resources for children.
"In effect, the bill essentially requires school staff to 'out' transgender students to their parents, potentially before they are ready to share," Knaack said.
McKnight represents the state's 101th House District, which is rural, Democratic and two-thirds Black, according to the Associated Press. He added that he has received support from constituents who believe that gender-affirming procedures aren't wrong but should be delayed until adulthood.
"Black Democrats tend to be more conservative than white progressives," McKnight told the Associated Press. "I would not have ever put this bill forward if I didn't think the people in my district wouldn't be receptive, and they are. Pastors, young parents, older parents, they all tell me the same thing: if you want to do this, wait until you're 18."
Fellow state lawmakers from McKnight's party have been critical of the Democrat sponsoring the bill, which was signed onto by 23 state Republicans. Members of the South Carolina Democratic Party unanimously approved a resolution stating the party "condemns this outrageous bill—and its Democratic supporters—in the strongest possible terms."
Medical professionals raised concerns that H. 4047 would criminalize their ability to do their jobs. The president of the American Academy of Pediatrics (AAP) released a statement on Tuesday opposing bills like McKnight's in several state legislatures that prohibit doctors from providing affirmative care to transgender children.
"These bills not only ignore these recommendations, they undermine them, " Lee Savio Beers, president of the AAP, said in the statement. "Instead, the legislation would allow policymakers rather than pediatricians to determine the best course of care for our patients, and in some medically underserved states, it could mean losing an already limited number of pediatric practitioners who care for transgender youth.
The statement added that suicide and other mental health concerns are a serious concern among transgender children who are not able to access safe clinical care.
Knaack said such a law could also discourage medical professionals from living or practicing in a state that criminalizes necessary medical care.
"It is important that trans youth, like all youth, can access the medical care that they need," Knaack said. "Affirming a young person's gender through social transition and gender affirming care—including medical care—saves lives. By undermining these medically recommended protocols, this bill risks harming transgender youth in catastrophic ways."
Updated 3/24/20, 12:50 PM, to include comment from the ACLU of South Carolina. Newsweek has reached out to McKnight for comment but did not receive a reply by publication time.