Scalise Shooting Prompts Lawmakers to Fight for Better Security as Politicians Admit They Face Threats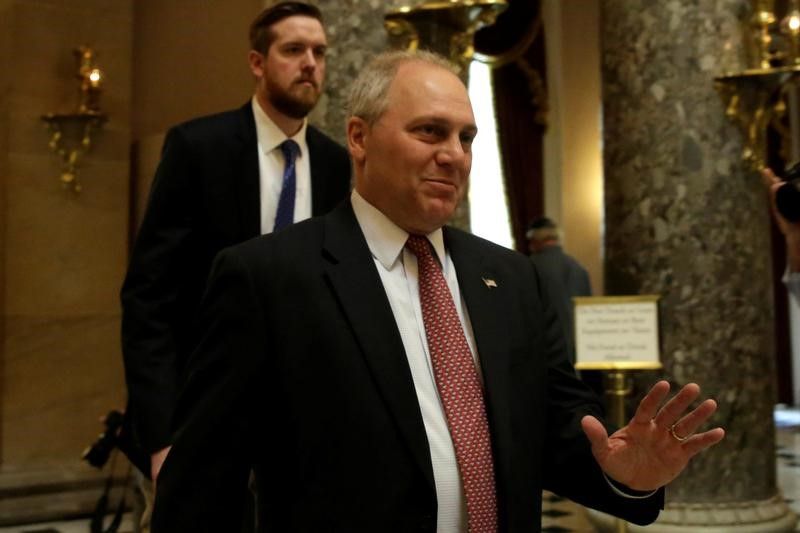 A Democratic ally of Steve Scalise asked for better protection for himself and his fellow lawmakers a week before the House of Representatives majority whip was left fighting for his life after Wednesday's shooting at a congressional baseball practice.
Representative Cedric Richmond wrote a letter to the Republican leadership outlining his concerns that security for lawmakers was not stringent enough. Richmond is continuing to push for better security detail for lawmakers in the aftermath of the shooting.
"I think the security for members of Congress is embarrassingly inadequate. It's a concern I've had for a number of years," he told The Hill following the shooting at a Republican congressional baseball practice that left Scalise in critical condition and injured a further five people.
Related: Who is Steve Scalise?
"Look, I signed up for this, but my 3-year-old didn't, and our families didn't," Richmond added. "I've had threats, and most members I know have had threats."
Other lawmakers spoke out about threats they had received as they left a law enforcement briefing with officials in Washington, D.C., on Thursday.
"Everyone's getting a bunch of death threats right now," Representative Ruben Gallego, a Democrat, told The Los Angeles Times. "A lot of members were asking for changes."
Several lawmakers revealed they had been the subject of threats in their areas, including Republican Representative Martha McSally, whose predecessor Gabby Giffords was shot in 2011, with a number asking for increased protection in the wake of Wednesday's attack.
The shooter responsible for opening fire on the baseball field on Wednesday was identified by police as James Hodgkinson, 66, of Belleville, Illinois. He was fatally shot by police following the incident.
"Congressman Steve Scalise sustained a single rifle shot to the left hip. The bullet traveled across his pelvis, fracturing bones, injuring internal organs, and causing severe bleeding," according to a statement Scalise's office released by MedStar Washington Hospital Center.
"He underwent immediate surgery, and an additional procedure to stop bleeding. He has received multiple units of blood transfusion. His condition is critical, and he will require additional operations. We will provide periodic updates."
And as lawmakers discussed increasing security, House Speaker Paul Ryan urged them to come together following in the incident.
"For all the noise and all the fury, we are one family," Ryan told the House on Thursday.
"Let's just slow down and reflect, to think about how we're all being tested right now. Because we are being tested right now."