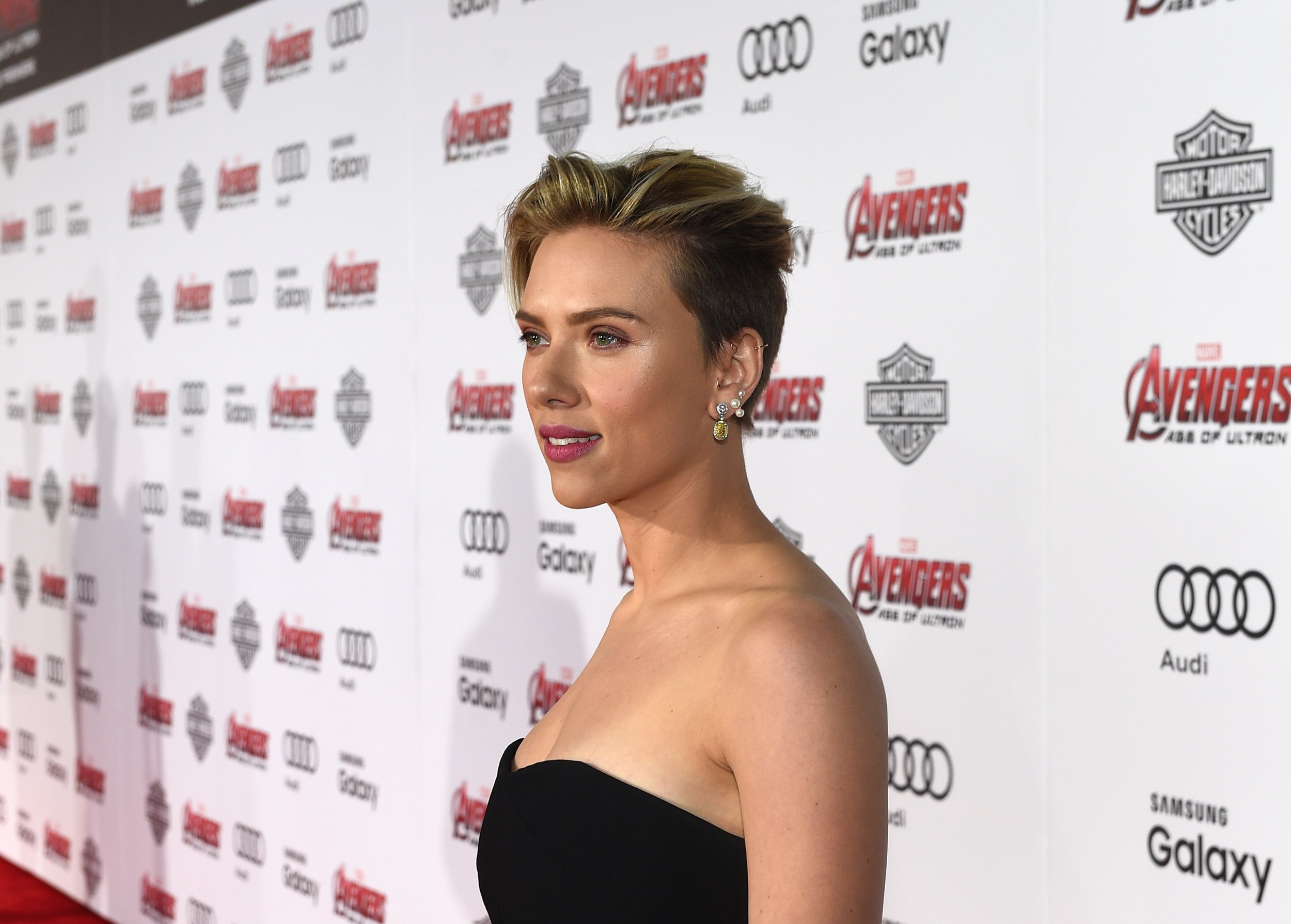 Scarlett Johansson is the latest Hollywood actor to tackle the subject of a gender pay gap in film, but admits it doesn't affect her personally.
In an interview with Cosmopolitan magazine, the 31-year-old star said she felt "obnoxious" speaking about her own personal circumstances because she's paid on an equal level to her male co-stars.
Indeed, it was reported in 2015 that Johansson earned the same fee for The Avengers: Age of Ultron as co-stars Chris Evans and Chris Hemsworth, though the exact amount wasn't disclosed.
"There's something icky about me having that conversation unless it applies to a greater whole," she told Cosmopolitan . "I am very fortunate, I make a really good living, and I'm proud to be an actress who's making as much as many of my male peers at this stage."
She added: "I think every woman has [been underpaid], but unless I'm addressing it as a larger problem, for me to talk about my own personal experience with it feels a little obnoxious. It's part of a larger conversation about feminism in general."
The actor's comments faced criticism from women's rights group the Fawcett Society, who say Johansson could provide a valuable voice in the ongoing debate about equal pay.
"Scarlett Johansson is right to say her salary isn't typical, but the discrimination that women in the film industry experience is not so far removed from the lived experience of women at every level and the gender pay gap that we see right across our economy," Fawcett Society's chief executive Sam Smethers told Newsweek . "It's valuable to have high profile celebrities talking about this issue and a reminder to us all that sex discrimination is just that. Even wealthy film stars experience it."
"The only thing that's 'icky' is the discrimination itself."
The subject of equal pay in Hollywood has been a hot topic since it emerged, thanks to the Sony hack in 2014, that Jennifer Lawrence was paid less than her male co-stars for American Hustle .
The actor later penned an essay in Lena Dunham's Lenny newsletter in 2015, explaining she previously feared speaking out on issues for fear she'd be branded "difficult." Lawrence said she was "over trying to find the 'adorable' way to state my opinion and still be likable!"
Tina Fey also spoke out on the wage gap for comedy films in March. "If you were to really look at it, the boys are still getting more money for a lot of garbage, while the ladies are hustling and doing amazing work for less," she said.