School Board Overrules Local Leaders' Ban on Four Books
A committee has recommended that four books pulled from high school library shelves in a Florida school district be restored.
The books—All Boys Aren't Blue, Looking for Alaska, Me and Earl and the Dying Girl and Out of Darkness—were pulled from school libraries last year after parents raised concerns about their content. But a majority of the book review committee formed by the Osceola County School District voted to keep all four books in school libraries, Orlando news station WFTV reported.
The committee, made up of district employees and community members, unanimously agreed that Looking for Alaska was suitable for middle and high school students, while they deemed the other three books suitable for high school students.
The district's school was set to make a final decision in a vote during a meeting on Tuesday, but the item was pulled from the agenda, WFTV said.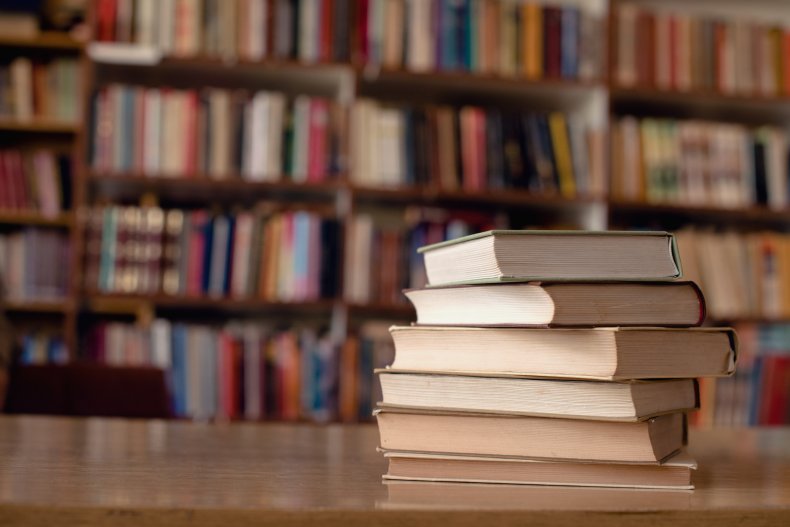 Some school board members criticized the review process as well as the content of the books.
Board member Jon Arguello argued that a majority of the committee's members were district employees. "I mean, who's going to go against their superintendent?" he said.
He added: "In a district that is not performing well academically, to have books that aren't focused on providing people with an opportunity to improve their academic performance is probably not the best use of public funds."
The school board voted on Tuesday to hold a workshop to further discuss the process of challenging books.
Teresa Castillo, another board member, told Newsweek: "For months, particular school board members have directed the superintendent and her team to create a process for challenging books, which they did, despite the fact the school district already had a process."
The process created included a committee to review the books in question, Castillo said, but "some board members decided to ignore their own direction and further delay a process, simply because they disagree with the findings."
She added: "To this day, the books in question have not been protested by the official, simple protest process. Parents in Osceola County have the right to restrict access to books or allow their children to have access to all books. In my opinion, this is what parental rights is. The books should remain in our libraries as suggested by the committee and parents should exercise their rights with their children."
Newsweek reached out to other members of the school board for comment.
Book bans have become increasingly common in recent months, with Republican leaders seeking to give parents greater control over what material their children are taught in schools.
Florida Governor Ron DeSantis has led the way, signing legislation in March that requires school districts to have all reading and instructional materials reviewed by a district employee with a "valid educational media specialist certificate."
Meanwhile, in an April report, PEN America, a nonprofit that works to defend free expression, found 1,586 instances (and 1,145 titles) of books being banned from July 2021 through March of this year.
The report said the book bans occurred in 86 school districts in 26 states, representing almost 3,000 schools and more than 2 million students.
An August report from PEN America said 36 states introduced 137 bills this year to restrict teaching about certain topics. These proposed "educational gag orders" increased by 250 percent in 2022 compared to last year, the report said, adding that while most target teaching about race, a growing number have targeted LGBTQ+ identities.
Among them is Florida's HB 1557—which critics dubbed the "Don't Say Gay" bill—prohibiting instruction on sexual orientation and gender identity in kindergarten through the third grade.
Update 9/7/22, 8:30 a.m. ET: This article was updated to include comments from Teresa Castillo.