School District Urges Parents to House Teachers Amid Shortage
California parents are asked to go the extra mile this year in the Milpitas Unified School District. In addition to preparing their children to return to school, the district is asking parents to open their homes to teachers.
California has experienced a mass exodus of residents moving out of the state, largely because of the high cost of living. Teachers average between $47,000 annually to more than $120,000, according to Transparent California's pay database. The average household income in Milpitas is $154,559 with a poverty rate of 6.69 percent, according to World Population Review. While 21 percent of households in Milpitas make $100,000-$150,000, 44 percent of households are making over $150,000 annually.
Redfin, a full-service real estate brokerage, reported the "Milpitas housing market is very competitive. Homes in Milpitas receive 6 offers on average and sell in around 14 days. The average sale price of a home in Milpitas was $1.27M last month, up 1.6 percent since last year." Redfin added that the price per square foot averages about $800.
Milpitas Unified is one of many local school districts struggling to retain teachers because teachers are unable to find affordable housing. Milpitas Unified is now asking parents to rent extra space in their homes to teachers.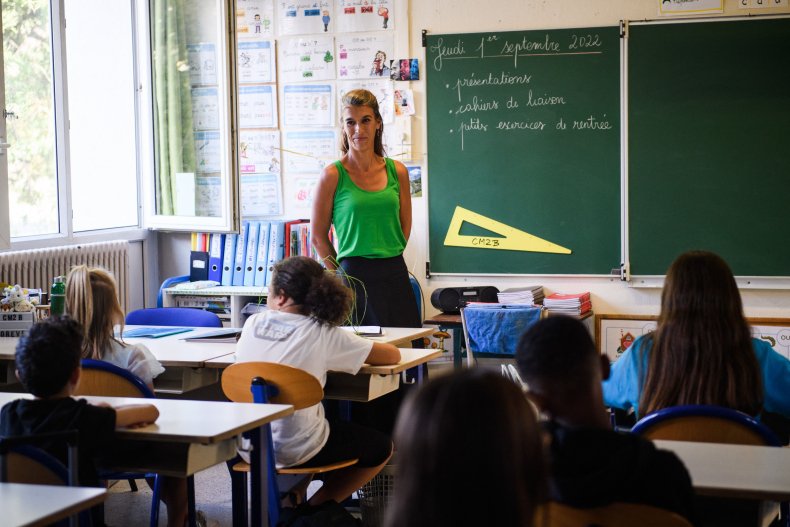 "We've lost out on some employees that we tried to recruit because once they see how much it costs to live here, they determine that it's just not possible," Milpitas Unified School District Superintendent Cheryl Jordan told NBC Bay Area.
Parents are stepping up to the request. Jordan said more than 30 people have already expressed interest in providing a room or space on their property to rent to teachers.
The district isn't stopping its efforts at asking parents to house teachers. NBC Bay Area reports the district also is working with local agencies to secure low-interest home loans for educators and city workers. It also plans to lobby for workforce housing in the city with developers for more affordable housing.
In general, California's median home cost according to data website BestPlaces is $684,800. The BestPlaces study listed various expenses for Milpitas, California, and the U.S. and then ranked them on a scale. The scale's national average was 100. If a city scored over 100, that means it was more expensive. Milpitas had a score more than double the cost in overall living. All but one of its subcategories—grocery, health, transportation, housing and miscellaneous—scored above the national average. For utility costs, Milpitas ranked slightly below the national average.
Milpitas Unified School Board told NBC Bay Area that other economic factors and interest rates have added more than 25 percent to the cost of building a new home. Those factors also increase the price of rentals. According to BestPlaces, an average studio rental in Milpitas costs nearly $2,000 monthly. Rentals with three or more bedrooms cost upwards of $3,000.
Milpitas Unified has 10 elementary schools, two middle schools and two high schools. According to U.S. News, Asian or Asian/Pacific Islander students make up the bulk of diversity at more than 67 percent. More than 18 percent of students are on free- or reduced lunch.
Newsweek reached out to Milpitas Unified for comment.