School Lunch Manager Ordered to Return 6 Years of Overpayment 'Had No Idea'
An Alabama high school employee is being forced to pay back thousands of dollars after a payroll error was detected after six years.
The employee, Christie Payne, works as a child nutrition manager at Verbena High School in Chilton County, Alabama. On Friday, local station WIAT News reported that she had received a letter, which was dated April 12, from the Chilton County School District, informing her that she had to pay the district back $23,465.40 due to a payroll error that had gone unnoticed for six years, after she received a promotion during the 2016-17 school year.
"A review of financial records reveals that you were overpaid by the Chilton County Board of Education," the letter explained, according to WIAT. "The employee went from assistant manager to manager. The employee should have started at step 0 or the manager schedule but was given years of experience as an assistant."
The letter continues, stating that $254 will be added to the amount Payne owes for every month that the matter "is not taken care of." It also offers several payment options, including one lump sum, $3,910.90 a year for six years, or $325.91 a month for 72 months. Payne had one week from the receipt of the letter to dispute the issue or propose an alternate payment plan.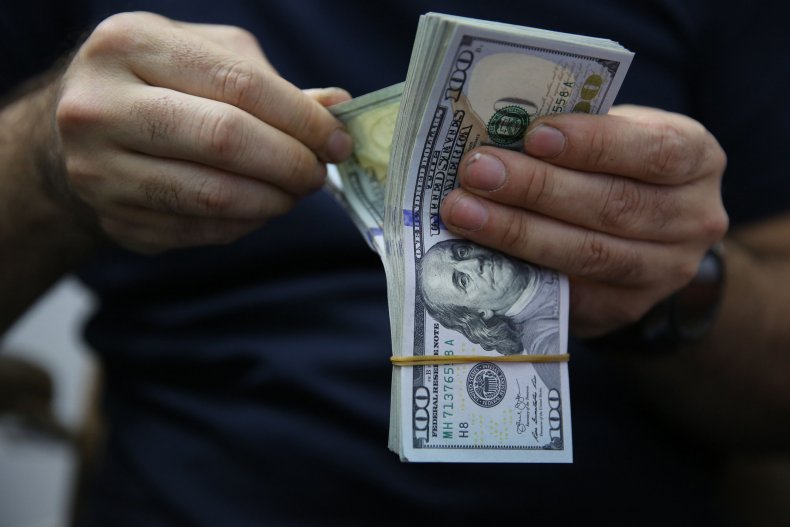 Payne told WIAT that she was stunned upon receiving the letter, and insists that she was not aware of the problem.
"I had no idea this was happening," Payne said. "Now I have seven days to fix a six-year mistake made by the payroll department."
She has been in contact with the Alabama Education Association, an advocacy group for educators and school employees in the state, over the issue. District director Tracy LeSieur told WIAT that the group is currently working to research the problem while deciding on how to address it. Chilton County Schools Superintendent Jason Griffin on Thursday declined to comment on the situation when contacted by the station.
"Due to employee privacy issues, Chilton County Schools will not be commenting on your inquiry," Griffin wrote in an email response.
Newsweek reached out to the Chilton County School District for comment.
Overpayment due to payroll errors is not an unheard-of issue, though it can often end much differently than in Payne's case. In July 2021, Timon Oujiri, commandant for the Iowa Veterans Home, was fired after admitting that he had long been aware of a payroll error that resulted in him getting an extra $950 a week, ultimately resulting in over $90,000 in overpayment.