School Prayer Will Improve Public Education, Kansas Lawmaker Says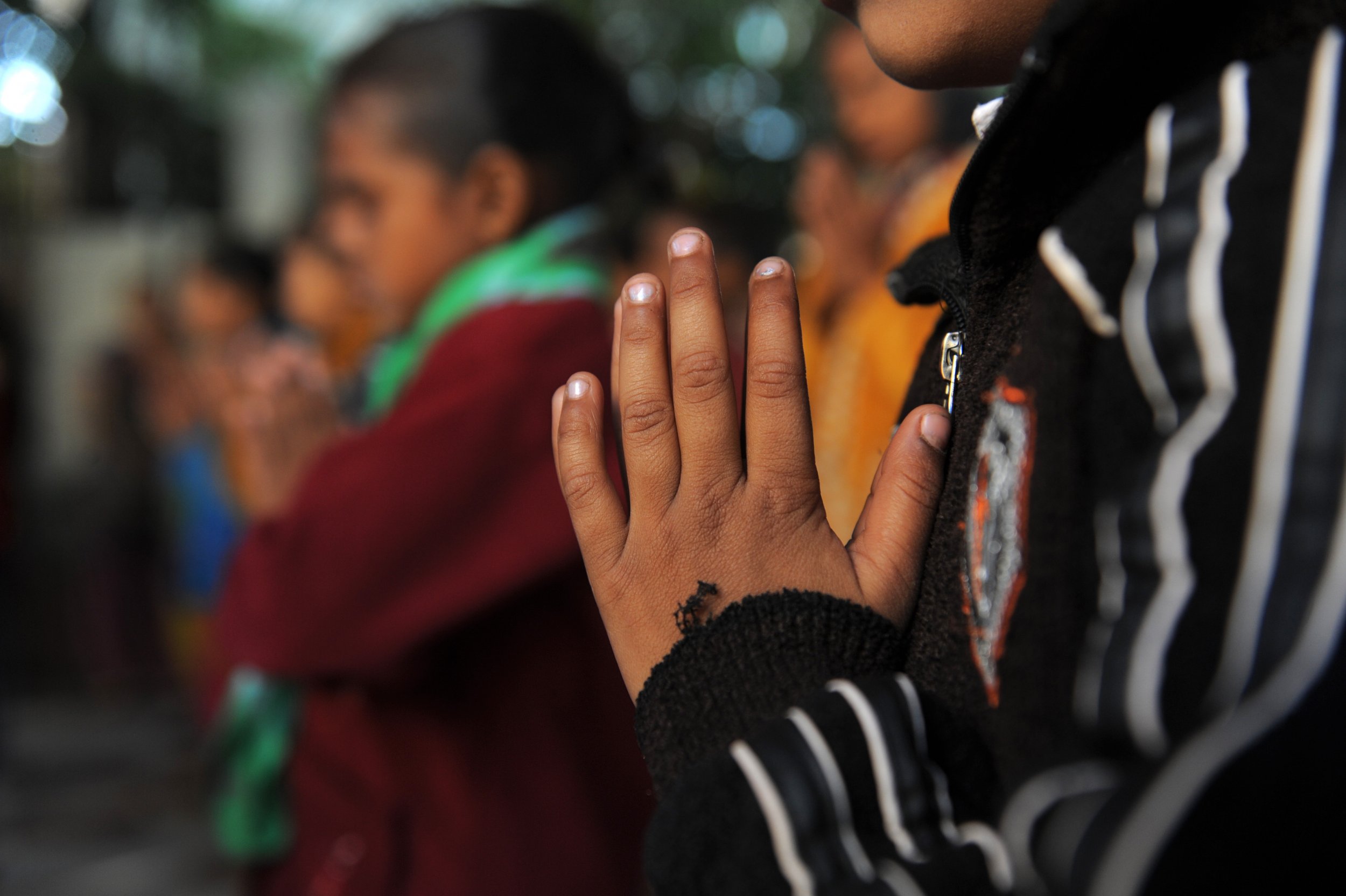 Allowing school-led prayers will help improve the public education system, according to a Kansas Republican lawmaker.
"I say the way to fix our schools is to put prayer and the Bible back in and give it a chance," State Representative Randy Garber said, The Wichita Eagle reports.
During a House debate on Saturday, lawmakers discussed a five-year plan to get $500 million of school funding. The meeting was prompted by a Kansas Supreme Court decision, which found schools in the state are underfunded and don't meet the state constitution's definition of "adequacy." But, money isn't the answer, according to Garber.
"If we don't fix society, we won't fix our schools," he said, The Sun Herald reports.
Jim Ward, Kansas House Minority Leader, said Garber's comments are "disappointing," according to The Sun Herald. Other people, including Mark Desetti, a lobbyist for the Kansas National Education Association, echoed Ward's response.
"The idea that suddenly if kids are praying, or if kids are under orders to pray, that it's going to solve everything — that's just the most ridiculous thing I've ever heard," Desetti said.
Although prayer is legally allowed in public schools, the prayer cannot be initiated by teachers or other faculty at the school, a decision which was made during the 1960s by the Supreme Court.
In Louisiana, a bill that would allow students and teachers to pray together and would require "In God We Trust" to be displayed in public schools, passed the Senate on April 5. The new bill builds upon a current state law which protects student-initiated, student-led prayer.
Under the current law, teachers are allowed to participate in faith activities which occur before or after school hours. If passed, Senate Bill 253 would allow teachers to participate during school hours as long as it doesn't get in the way of their required duties, The Times Picayune reports.