Schools Ask Students to Leave Backpacks at Home Amid Wave of Threats Across U.S.
Several school districts in Texas have told students not to bring backpacks with them on Friday, after viral social media posts threatening violence at schools have circulated throughout the U.S.
According to Texas news station KHOU, eight school districts in the Houston area have told middle students and high school students to not bring backpacks to class.
"We are taking this action in the wake of several social media sites challenging students nationwide to threaten their schools," the Fort Bend Independent School District wrote in a statement announcing the Friday backpack policy.
"This issue is far beyond just Fort Bend ISD," it said.
The district added that in recent days, school police officers have investigated "social media allegations and rumors that individuals would cause harm on our campuses."
"Our investigators have been very successful locating individuals responsible for the posts. Please know that consequences will be significant and will include any and all applicable criminal charges."
According to news station KPRC, in a letter to parents and staff, the Katy Independent School District said that school districts had been warned of "a trending TikTok challenge that encourages students to threaten gun violence on Friday, December 17."
"While no Katy ISD campus or facility has received such a threat, I do want you to know that our campus administrators and Katy ISD Police are on alert and are actively monitoring social media and tips for any information that may relate to the challenge and our schools," Superintendent Ken Gregorski wrote.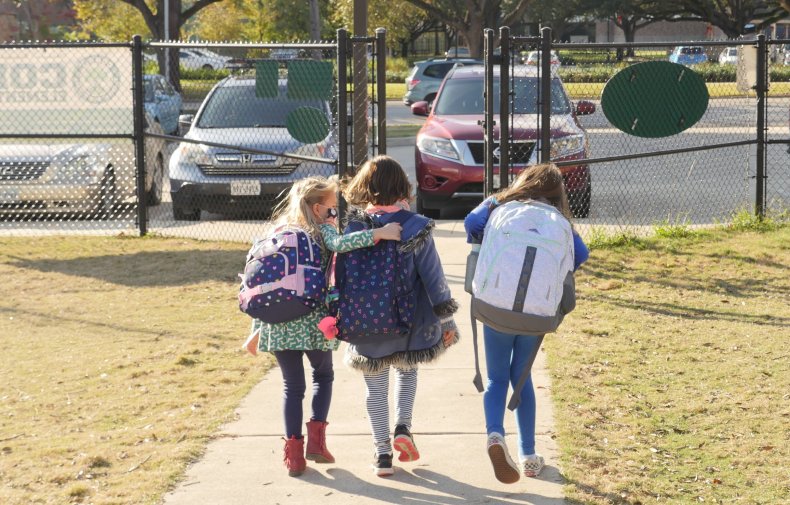 He added that to "minimize disruptions to the instructional day, as well as any potential concerns about the TikTok posts" sixth through 12th graders would be asked to leave their backpacks at home. He also noted that additional police officers would be patrolling campuses Friday.
Reportedly, posts have been circulating across the app TikTok in which users threaten to perform school shootings on December 17.
In a statement on Thursday, TikTok said that it had not found any evidence that legitimate threats of school violence.
"We handle even rumored threats with utmost seriousness, which is why we're working with law enforcement to look into warnings about potential violence at schools even though we have not found evidence of such threats originating or spreading via TikTok," the company stated.
On Friday morning, the U.S. Department of Homeland Security said that it "is aware of public reporting that suggests possible threats to schools on December 17, 2021."
"DHS does not have any information indicating any specific, credible threats to schools but recommends communities remain alert," the department stated on Twitter.