Schumer Suggests GOP Senators Will Support Call for Bolton, Mulvaney to Testify: 'They Don't Want to Be a Part of a Cover-Up'
Senate Minority Leader Chuck Schumer, a Democrat from New York, suggested that his Republican colleagues in the upper chamber of Congress would support his calls to have Trump administration officials—who have been blocked by the White House so far—testify in the increasingly likely event of a Senate impeachment trial for the president.
In a letter sent to Senate Majority Leader Mitch McConnell, a Republican from Kentucky, Schumer wrote that President Donald Trump's former National Security Adviser John Bolton, acting White House Chief of Staff Mick Mulvaney, senior adviser to the chief of staff Robert Blair and Office of Management and Budget official Michael Duffey should be called to testify in the potential trial. In a Monday morning interview with CNN, Schumer suggested that some GOP senators would support his demand.
"My hope is either he [McConnell], and if not him, a number of Republicans will support something along these lines, so that we can actually get a fair trial and the facts to come out," Schumer said.
Later in the segment, the senator added he expects "some" of his Republican colleagues to say "that's fair," when they read his letter. "They don't want to be a part of a cover-up," he asserted.
However, despite Schumer's optimism, several leading Republicans – including McConnell – have suggested that they do not intend to consider any new facts, arguing that their minds have already been made up when it comes to impeachment. McConnell said in an interview with Fox News last Thursday that he would work closely with the White House in the event of a trial, asserting that he'd take his "cues" from the president's legal counsel.
As a result, many Democrats – and some conservatives – have criticized McConnell and other GOP senators for going against the oath that they will be required to take prior to undertaking the impeachment trial. That oath states that they "will do impartial justice according to the Constitution."
McConnell's media representatives did not respond to Newsweek's email requests for comment by publication.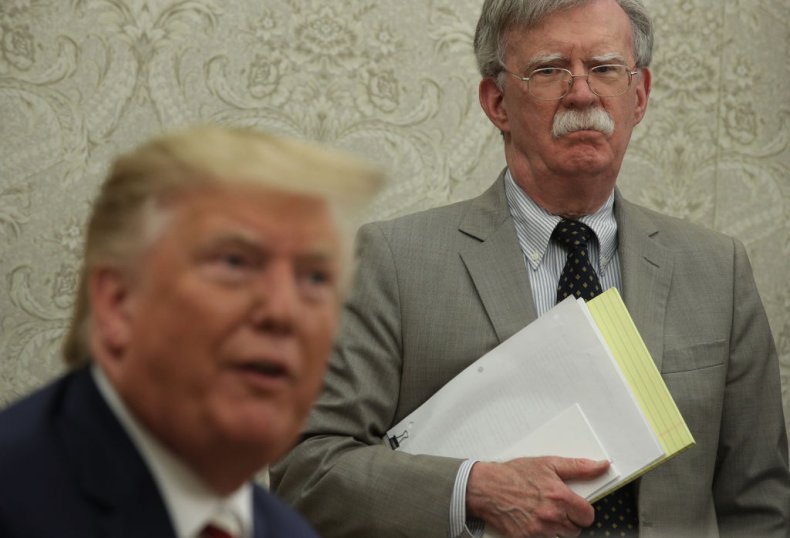 Schumer said in his CNN interview that he had not yet made up his mind on whether to acquit or remove Trump from office if the House of Representatives votes to impeach the president and the case goes to the Senate for trial. He noted that he wanted to hear from the four witnesses he'd requested before making a determination.
The White House barred administration officials from testifying in the House impeachment inquiry, which was formally launched at the end of September. It also refused to comply with subpoenas connected to the probe. While multiple administration officials still chose to testify, despite the White House decision, Bolton, Mulvaney, Duffy and Blair did not. It's unclear whether they would comply if they were asked to testify before the Senate.