Scientists have found that women who have just given birth are more likely to see faces in everyday objects.
The study, published in Royal Society's Biology Letters, found that postpartum women reported "face pareidolia illusion" more easily than pregnant women.
Face pareidolia illusion is the phenomenon of seeing faces in everyday objects. The illusion is normal, and part of the human experience. However, some people experience it more than others.
Scientists from the University of Queensland in Australia assessed a sample size of 400 women to reach these results. The women were sorted into three groups: women who were expecting to give birth, women who had given birth in the last 12 months (postpartum) and those who were not pregnant or postpartum.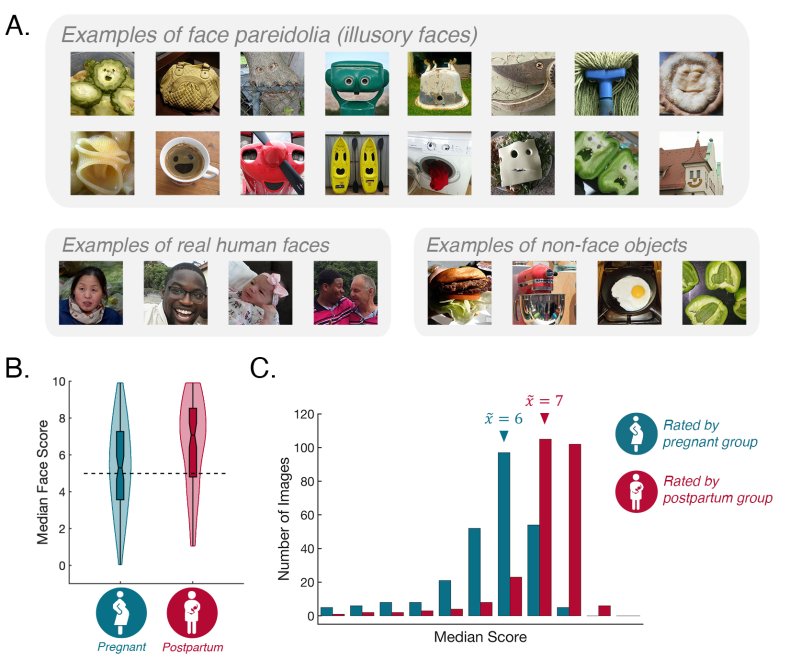 Those who were postpartum had higher scores in seeing faces in random objects than other women, the study reported. The results suggest a link between face detection and the variation of hormones during pregnancy and after birth.
Co-author of the study, Dr. Jessica Taubert from the University of Queensland's School of Psychology, told Newsweek that in some ways, these findings were a surprise.
"This project represents a true case of citizen science, meaning that it was driven by reports from the general public. In brief, following previous reports of our research in the media, I started receiving a lot of phone calls and emails from the members of the public, telling me about their experiences with face pareidolia," Taubert said.
"All of these stories and anecdotes were interesting, but there were lots of reports from women telling me that they experienced face pareidolia more frequently in the months after giving birth. I carefully considered these reports with my students and collaborators and we decided that it was possible that increased levels of oxytocin, a hormone linked to labor, nursing and other maternal behaviors, could lead to an increased susceptibility to face pareidolia.
"The results of the self report study are exceptionally clear, women in the postpartum group reliably reported seeing pareidolia more easily than women in the pregnancy group."
Taubert said this is a "key comparison" because women in the postpartum period have high levels of endogenous oxytocin, while pregnant women have low levels of endogenous oxytocin.
The brain is automatically looking for faces in everything. Face pareidolia occurs when the brain uses the same cognitive functions used to identify real human faces on objects. While it can happen to everyone, this research indicates how it varies across different life stages.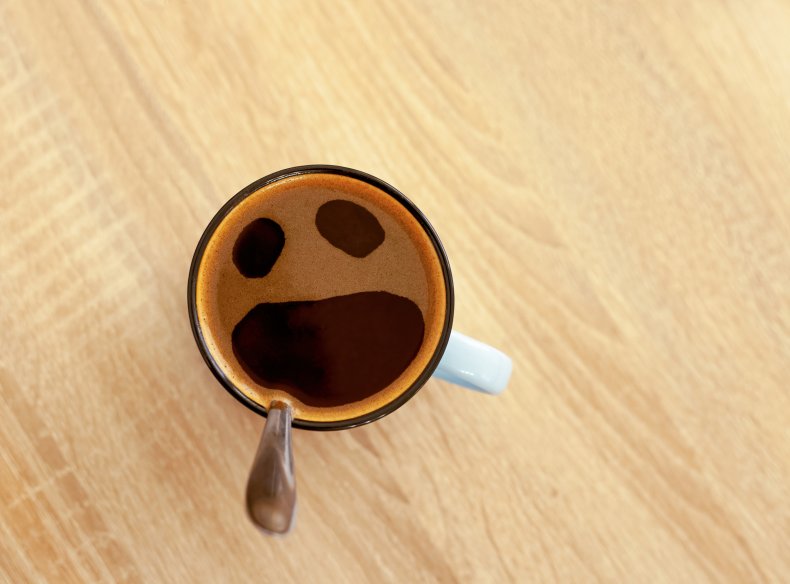 "So, while there were good reasons for expecting these findings, we would not have made this discovery if not for all the people reaching out and sharing their experiences," Taubert said. "This is the first indication in the scientific record that our susceptibility to face pareidolia might vary across different life stages. This is a strong indication that we need a better understanding of how hormones, including oxytocin, alter our capacity for face detection and social functioning."
Do you have a tip on a science story that Newsweek should be covering? Do you have a question about this study? Let us know via science@newsweek.com.