Experts have dismissed dubious theories suggesting that monkeypox may have leaked from a laboratory in Ukraine or China, saying such claims are "nonsense."
In a tweet on Monday, Chuck Callesto, a right-wing media activist with 300,000 Twitter followers, wrote: "Wuhan Lab was experimenting with monkeypox last year—published research report in international journal in February 2022."
Callesto did not provide a link to the study he referenced but it is possible that the study in question was this one, published in the journal Virologica Sinica on February 28 this year—a journal edited by Wuhan Institute of Virology researcher Zheng-Li Shi.
The Wuhan Institute of Virology is the same Chinese lab implicated in COVID lab leak theories that have circulated throughout the pandemic. While the theories have been seriously considered by scientists and investigators, there is yet to be a total consensus on how the pandemic started with a natural transmission from animals initially deemed most likely.
The February research article discusses the creation of a fragment of a monkeypox virus in order to demonstrate a way of assembling large DNA constructs without errors and enable detection by PCR tests.
While they did achieve this, the researchers noted the safety concerns that might arise from their work and noted that they only sought to create a fragment less than one-third the size of the entire genome.
"This assembly product is fail-safe by virtually eliminating any risk of recovering into an infectious virus," the researchers said.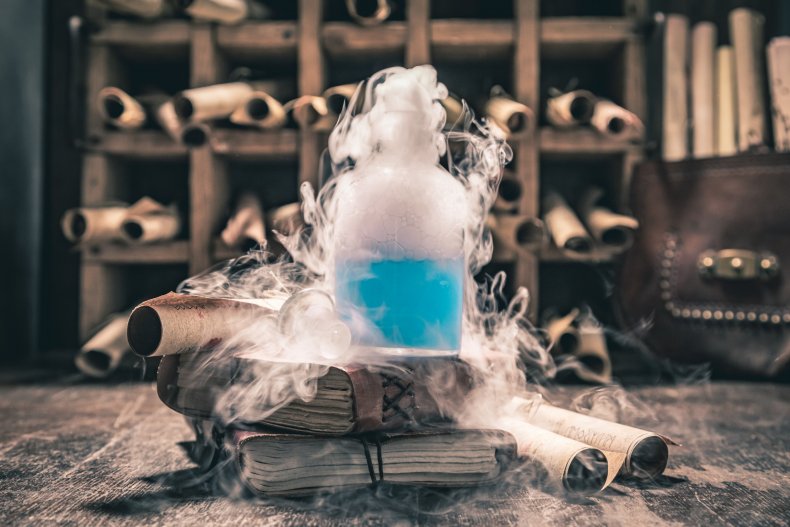 Another leak theory laid out in an article by NewsPunch—a widely discredited site referred to as "a prolific poster of misinformation and conspiracy theories" by FactCheck.org—states that monkeypox originated from a Ukraine lab citing an independent investigator who in turn cited an "unnamed source" at the European Centre for Disease Prevention and Control (ECDC).
Both theories, said David Robertson, head of viral genomics and bioinformatics at the University of Glasgow in the U.K., were baseless.
"This is just speculative and mischievous nonsense," he told Newsweek. "There's no evidence for either SARS-CoV-2 or monkeypox being generated in a lab. Monkeypox genome sequences are being reported from different countries and these are clearly linked to a past outbreak," he said.
Robertson pointed to research submitted to the viral genomic discussion forum Virological.org earlier this month by several Portuguese researchers who stated that the current outbreak virus "belongs to the West African clade and is most closely related to viruses associated with the exportation of monkeypox virus from Nigeria to several countries in 2018 and 2019, namely the United Kingdom, Israel and Singapore."
Richard Ebright, board of governors professor of chemistry and chemical biology at Rutgers University in New Jersey and a figure who has voiced lots of support for the COVID lab leak theory, echoed the point. "All indications are that the monkeypox outbreak involves a natural monkeypox virus," he told Newsweek.
Jonathan Stoye is a virologist at the Francis Crick Institute in the U.K. He told Newsweek, "My feeling is that the response to the monkeypox story reflects a certain degree of hysteria, not worthy of serious consideration.
"I believe there are hundreds if not thousands of cases, largely unreported, in Africa. These will be harder to tackle but seem unlikely to have come from China!"
In a statement to Newsweek, NewsPunch co-founder Sean Adl-Tabatabai said, "The lab leak theory for COVID-19 is being taken very seriously by both the U.S. government and the World Health Organization.
"Likewise, multiple scientists are currently asking legitimate questions about the possibility of the monkeypox virus also leaking from a lab. I think it would be irresponsible not to report on this possibility, given the fact that outlets such as yours ignored the COVID lab leak in the early days of the pandemic."
The U.S. currently has one confirmed monkeypox case and several suspected cases across six states. Most of the cases in the latest outbreak have been among men who have sex with men (MSM), leading to speculation about transmission.
On May 23, the World Health Organization stressed that monkeypox was not a "gay disease."
Andy Seale, an advisor with the HIV, hepatitis and sexually transmitted infections program at the WHO, said in a news conference: "While, for example, we're seeing some cases amongst men who have sex with men, this is not a gay disease as some people on social media have attempted to label it. That's just not the case. Anybody can contract monkeypox through close contact."
Update, 5/30/22, 12:57 p.m. ET: This article has been updated to include a quote from NewsPunch co-founder Sean Adl-Tabatabai.