Scooter Gennett's Four Dingers Rarer Than Perfect Game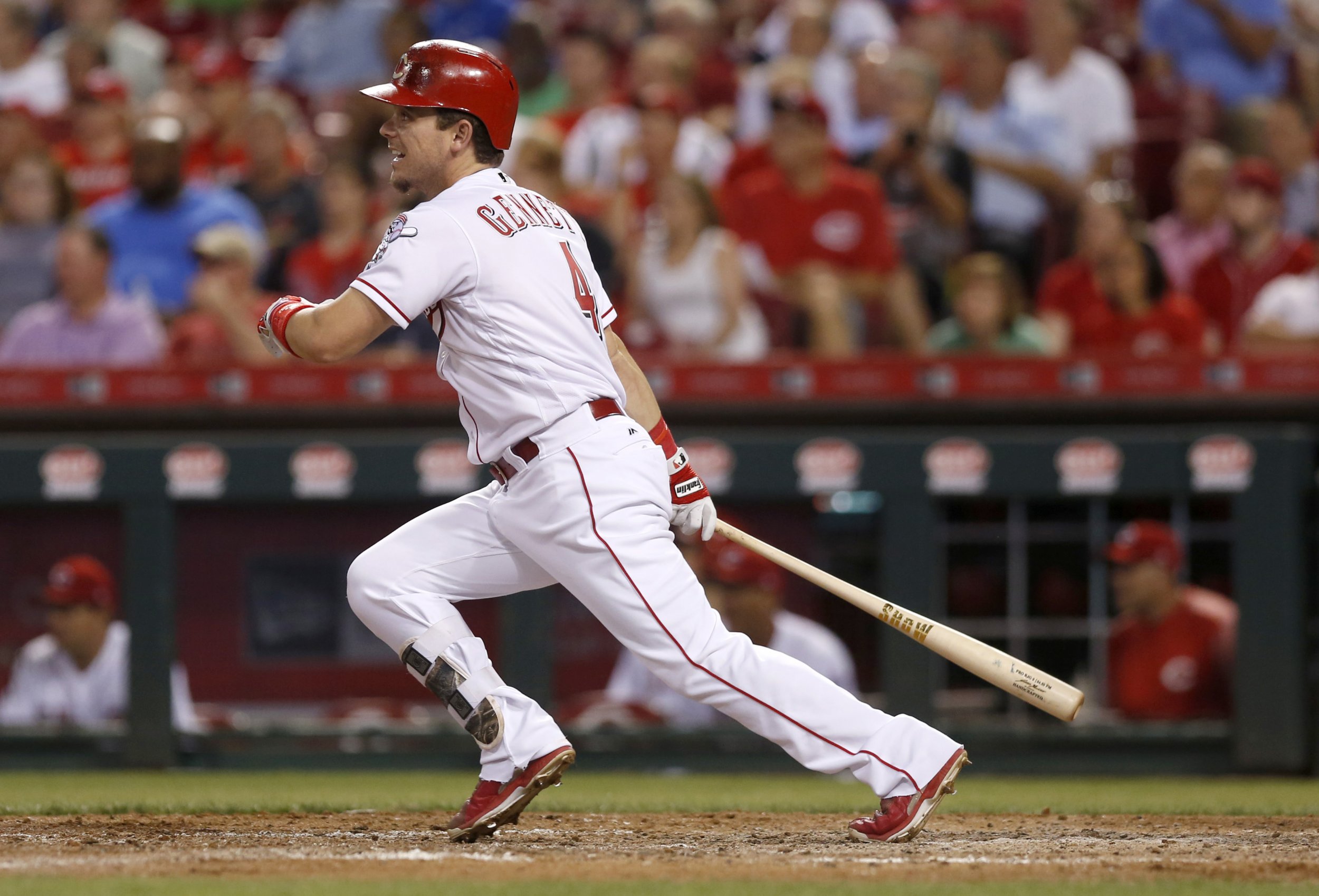 On Tuesday evening, Scooter Gennett of the Cincinnati Reds did two things he had never before done in 502 previous Major League games: First, the 5-foot-10-inch utility infielder played left field. Second? He smote four home runs.
On most nights in June, at least 30 men play left field in Major League Baseball games. In the 148-year history of the national pastime, only 17 men—including Gennett—have ever hit four home runs in one game. It is a feat rarer than a perfect game, of which there have been 23. "It's just short of a miracle," Gennett, who entered the game in the midst of an 0-for-19 slump, told reporters. "It's surreal, man. It really is."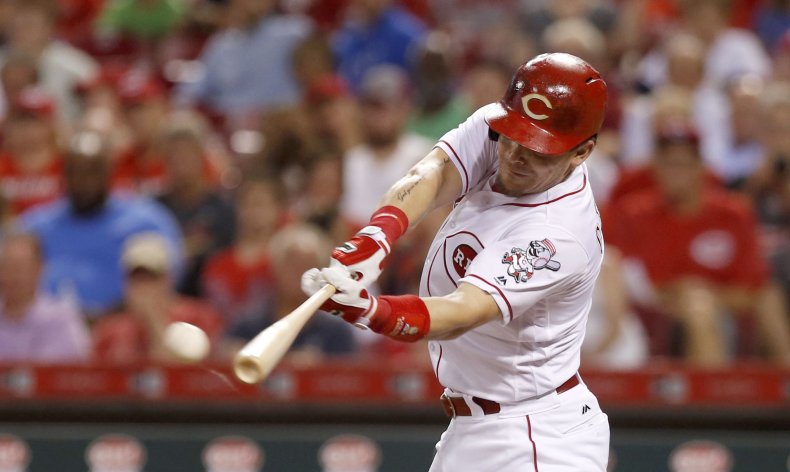 Baseball's 162-game season is an epic odyssey as opposed to a sprint. It is Chaucer's Canterbury Tales, not a spell-binding whodunnit. During a six-month journey there are plenty of side streets along the main boulevard of standings and statistical leaders. Thus, even though the Houston Astros, who have baseball's best record (42-17), had an 11-game win streak snapped last night by the Kansas City Royals, the unlikely feat of Gennett, who only two months ago was cut by the Milwaukee Brewers, is far more enthralling.
The Reds beat the St. Louis Cardinals 13-1 Tuesday night. Gennett went five-for-five, hitting his four home runs off three Cardinal pitchers and amassing 10 RBI. Batting fifth, he had an RBI single in the bottom of the first inning. The 27 year-old Cincinnati native added a grand slam in the fourth inning, a two-run blast in the fourth, a solo bomb in the sixth, and a second two-run shot in the eighth. His first two home runs each traveled over 400 feet.
Gennett, who entered Tuesday night with three home runs in 111 at-bats this season, joins Hall of Famers such as Lou Gehrig, Willie Mays and Mike Schmidt on the short list of four-homer standouts. In his fifth major league season, he entered Tuesday night's game with 38 career home runs and only got the start because Monday's batting practice was rained out, preventing Reds manager Bryan Price from getting injured left fielder Scott Schebler some much-needed cuts before rejoining the lineup. He is the first member of the Reds, a franchise whose origin (1866) predates professional baseball and that counts Pete Rose and Ken Griffey Jr., as alumni, to hit four home runs in one game.
Related: Oregon State baseball is making it rain
The first pro player ever to hit four home runs in a game was second baseman Bobby Lowe of the Boston Beaneaters, who on May 30, 1894 went for the quadruple in a 20-11 win against the Cincinnati Reds. Lowe played 18 seasons but only totaled 71 career home runs. His career dinger total was the lowest of any player to smack four over the fence in one game…until Tuesday night.
Only one week ago, the career .281 hitter made national news, or at least his jersey number did. When former Cincinnati All-Star second baseman Brandon Phillips, now with the Atlanta Braves, learned that the Reds had given his jersey number to an unheralded utility infielder named Scooter Gennett, he groused "I still can't believe that…someone is wearing my number. I think that's a slap in my face.… "
As it turns out, someone with the Reds' equipment staff may be prescient. The number in question that Phillips ceded to Gennett: 4.