Scottish Human Rights Lawyer Receives 'Kuffar' Death Threats From Islamic Extremists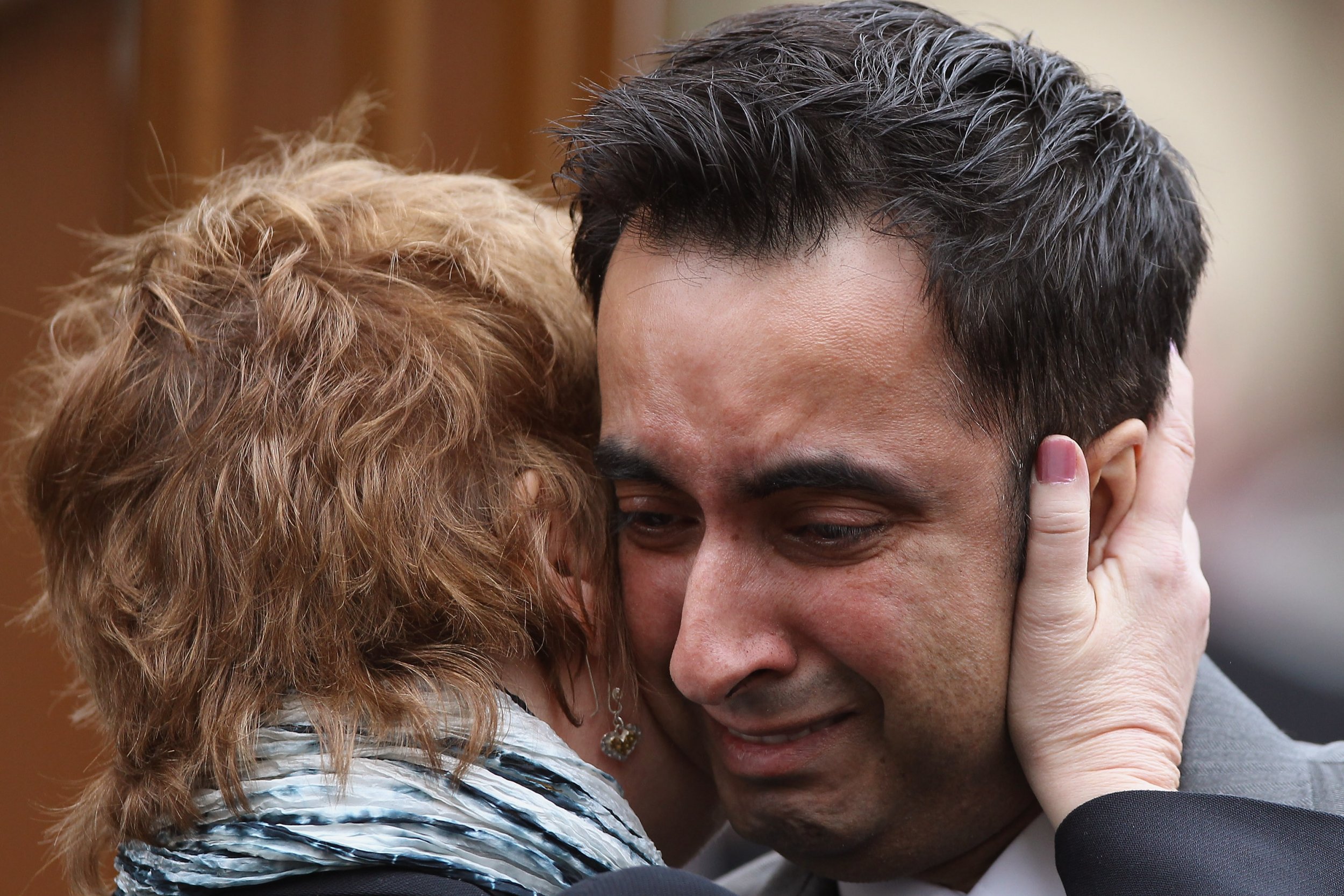 Scottish police are investigating death threats made against a leading human rights lawyer after he spoke out against Islamic extremism following the murder of a Muslim shopkeeper.
Aamer Anwar, who is of Pakistani background, last week played a key role in bringing together the city of Glasgow's bitterly divided Muslim community to condemn extremism and mourn the death of Asad Shah, who died in an allegedly religiously motivated killing.
Shah, 40, was found injured outside his convenience store in Glasgow on March 24. Tanveer Ahmed, 32, from Bradford, has appeared in court charged with murder.
During the event last week at Glasgow Central Mosque, in Scotland, Anwar spoke against extremism and said the gathering marked the first time Ahmadiya, Sunni Imam and Pakistani Christians had been on same platform together.
Anwar claims to have received threatening messages from "fanatics" who are opposed to his call for Muslims of all backgrounds and denominations to stand together against Islamic extremism.
He said he was taking the warnings "extremely seriously" and warned against hatred being imported to Scotland "from the cesspit of extremism in Pakistan."
His comments were made in the wake recent terror attacks in Brussels and Lahore.
"Having been a campaigner for human rights for over 25 years I have grown used to the bile and hatred directed at me, sadly that is par for the course," he said. "On occasion when I have had my life seriously threatened I have informed the police but have always chosen to keep it private.
"On this occasion I could no longer remain silent, because a small minority have deliberately set out to create a climate of fear within the community. Over the last few weeks some have tried to whip up abuse and hatred on social media.
"Others hiding behind anonymity have created petitions to carry out abuse, whilst some think they are free to attack on Facebook or call me up in the middle of the night. On one occasion an individual using a profile picture of Mumtaz Qadri declared me a 'Kuffar'—an unbeliever—which traditionally means punishment by death.
"I for one do not want to see an import of hatred from the cesspit of extremism that exists in Pakistan. If I chose to speak out it was because the sanctity of life and freedom of expression are fundamental human rights, all concepts central to Islam...
"Some of our so-called community leaders must do much more, they have deliberately avoided even discussing recent events so as to preserve their status or their votes, but such an approach is shameful and cowardly."
A spokesman for Police Scotland confirmed it was investigating threats made against Anwar.