SCOTUS Agrees to Hear Biden's Bid to Rescind 'Remain in Mexico' Policy
The Supreme Court will hear a proposal by the Biden administration to rescind a controversial Trump-era immigration policy.
The justices agreed on February 18 to hear a bid by the administration to appeal rulings that resulted in the reinstatement of the so-called "Remain in Mexico" policy. The policy, also known as the Migrant Protection Protocols (MPP), was introduced in 2019 and rescinded by current President Joe Biden on his first day in office.
"MPP allows U.S. authorities to send migrants, many of them asylum seekers, who arrive at the U.S.-Mexico border without proper documentation back to Mexico to wait out the duration of their U.S. immigration court proceedings," wrote the Migration Policy Institute, a migration think tank, in its explanation of the policy.
Despite the official end of the policy in June 2021, Remain in Mexico was ordered to reinstate the policy by a federal judge in Texas in August 2021. It came after Texas and Missouri filed suit against the Biden administration for its removal, saying that it was improperly terminated. A week after the order, the U.S. and Mexico agreed to restart the program. Since the policy's restart, 572 people have been deported to Mexico from the United States.
"The US Supreme Court just set oral arg for Texas's Remain-in-Mexico program lawsuit," wrote Texas Attorney General Ken Paxton on Twitter. "Because of my suit, Biden was ordered to reimplement this very effective program. We won at the district court. We won again at the court of appeals. And we'll win again before SCOTUS!"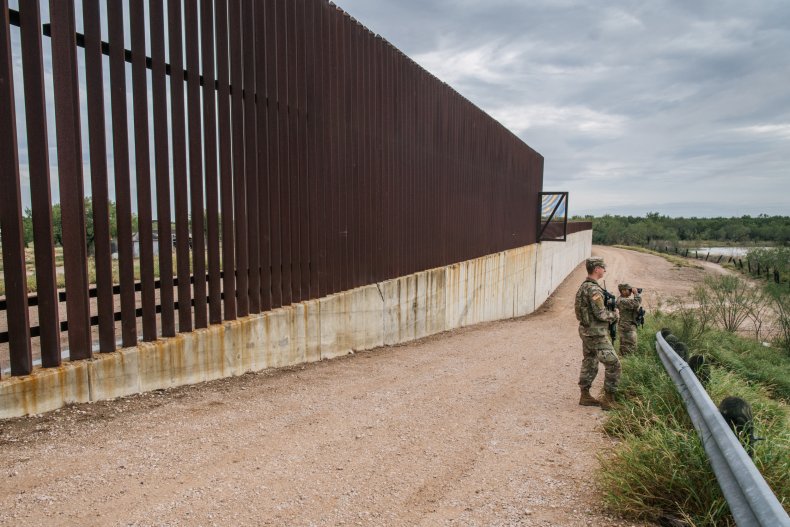 Supporters of the policy, such as Missouri Attorney General Eric Schmitt, say that it resulted in a decreasing number of migrants crossing the border from Mexico into the United States.
"Before the Migrant Protection Protocols were enacted by the Trump Administration, illegal aliens hoping to gain entry into the United States would attempt to 'game' the immigration system by traveling from a third country like Guatemala or Nicaragua through Mexico and claiming asylum in the United States," he wrote in an August 2021 statement. "These protocols significantly reduced detention and enforcement burdens on the Department of Homeland Security and others."
However, critics say that the policy did the exact opposite and made immigrants vulnerable to potential dangers in Mexico. Some, like American Immigration Council policy counsel Aaron Reichlin-Melnick, claimed that it actually made the immigration and naturalization process worse.
"Internal reports during the Trump administration said that MPP effectively broke the immigration courts," Reichlin-Melnick told NPR at the time. "They put 70,000 people through the program and only were able to assign a couple of dozen judges."
Update 2/18/2022 at 5:36 p.m. ET: This story has been updated to include more background information.