SCOTUS to Hear Biggest Abortion Case Since Roe, Where Barrett, Kavanaugh and Gorsuch Stand
Before taking office, former President Donald Trump vowed to appoint Supreme Court justices who would overturn Roe v. Wade and now his appointees—Justices Amy Coney Barrett, Brett Kavanaugh and Neil Gorsuch—could finally deliver the tough blow as the court takes up one of the biggest legal challenges to abortion rights since the 1973 landmark decision.
On Wednesday, the Supreme Court, which now has a 6-3 conservative majority, will hear oral arguments in Dobbs v. Jackson Women's Health Organization—a case challenging both Roe and Planned Parenthood v. Casey.
Twenty-one states have laws in place that would ban nearly all abortions if the court overturns those two rulings, meaning the justices' decision could drastically diminish access to abortions across the nation.
Dobbs involves a Mississippi ban that only allows for abortions after the 15th week of pregnancy if there is a medical emergency or fetal abnormality. It will be the first time the court will rule on the constitutionality of a pre-viability abortion ban since Roe.
Focus will turn to Trump's newest additions to the bench this week. Here's how the three justices have ruled on reproductive rights in the past and what they've said on overturning Roe.
Amy Coney Barrett
While Barrett—who was praised by Republicans for being the first anti-abortion female judge appointed to the bench—is known for being outspoken about her Catholic faith, she has remained mum on her personal views on Roe.
Asked about her opinion on the case during her 2017 Senate confirmation hearings for her seat on the 7th U.S. Circuit Court of Appeals, Barrett said: "All nominees are united in their belief that what they think about a precedent should not bear on how they decide cases," adding that her faith "would not bear in the discharge of my duties as a judge".
During her time on the lower court, Barrett voted to rehear arguments in two cases related to Indiana laws that limit abortions, including one that required doctors to inform parents of a minor seeking an abortion and another that required burial or cremation for fetal remains of an abortion that was ruled unconstitutional.
However, she also voted to uphold precedent in another case that ruled to allow for buffer zones that would protect abortion patients from protesters outside clinics.
While a law professor at Notre Dame, Barrett spoke at an appearance in Jacksonville where she implied that she didn't think the Supreme Court would overturn the right to abortion, but suggested that justices may allow for more restrictions on abortion.
"The question is how much freedom the court is willing to let states have in regulating abortion," Barrett said in 2016.
During her time at Notre Dame, she also added her name to a list of "citizens of Michiana" who signed a newspaper ad opposing "abortion on demand" that called to "put an end to the barbaric legacy of Roe and restore laws that protect the lives of unborn children."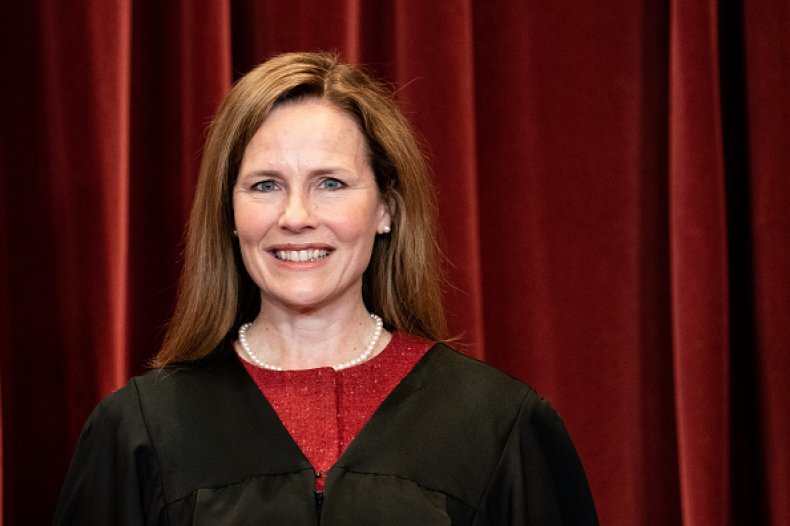 Brett Kavanaugh
During his 2018 confirmation hearing, Kavanaugh suggested that he may not be the ally the anti-abortion movement hoped for after he described Roe as "settled as precedent," adding that it had been "reaffirmed many times," and called Casey "precedent on precedent."
But despite becoming the Supreme Court's ideological median, joining the majority opinion more than any of the other justices—and renewing hope among abortion activists by suggesting he could change his position on the Texas abortion ban, Kavanaugh has also opposed abortion rights in the past.
In the only abortion case Kavanaugh heard as a judge on the U.S. Court of Appeals for the D.C. Circuit, he issued a decision that would have forced a young immigrant to further delay her abortion until she was appointed a sponsor, postponing the abortion almost a month after she sought it.
Days later, the full appeals court reversed the decision.
In his dissent, Kavanaugh accused the majority of creating "a new right for unlawful immigrant minors in U.S. government detention to obtain immediate abortion on demand".
Last year, in Ramos v. Louisiana, which questioned the Sixth Amendment, Kavanaugh wrote an 18-page concurring opinion, which no other justice joined, about how stare decisis applied to the case and set up a framework for how he may rule in abortion cases in the future.
By emphasizing that "to overrule a constitutional precedent, the Court requires something 'over and above the belief that the precedent was wrongly decided,'" Kavanaugh suggested Roe could be found to be "grievously and egregiously wrong" and to have caused "significant real-world consequences."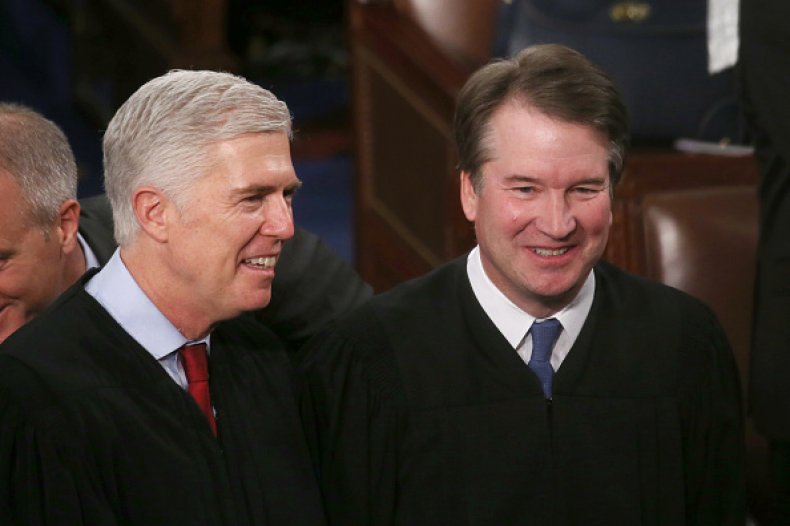 Neil Gorsuch
Although Gorsuch never ruled on an abortion rights case during his decade on Colorado's 10th Circuit, he's written about his belief that life is "intrinsically valuable and that intentional killing is always wrong."
And while that record of not hearing challenges to abortion has continued during his time on the Supreme Court, he hinted during a hearing last year that he would likely side with anti-abortion crisis pregnancy centers in a case challenging the First Amendment.
During his confirmation hearing, Gorsuch assured senators that he had not made any promises about overturning Roe and stressed that the ruling "has been reaffirmed many times," stopping short of answering whether he believes it was "decided correctly."
The ultra-conservative justice has also been considered the most aligned with the late Justice Antonin Scalia, who was known to repeatedly rule in favor of abortion restrictions.
But the lack of abortion cases in Gorsuch's history means there's little to confirm where exactly he stands when it comes to reproductive rights.