'Scream' Fans Irate Over Neve Campbell Leaving Franchise
Fans of the Scream movie series expressed anger Monday after it was revealed that Neve Campbell won't be starring in Scream 6.
"Sadly, I won't be making the next Scream film," the actress said, according to Deadline. "As a woman, I have had to work extremely hard in my career to establish my value, especially when it comes to Scream. I felt the offer that was presented to me did not equate to the value I have brought to the franchise."
Campbell starred in this year's Scream 5, which came out in January, as Sidney Prescott, who has been the protagonist in the slasher film franchise since 1996's first installment. Shortly after the news broke, her name began trending on Twitter, with numerous users expressing anger.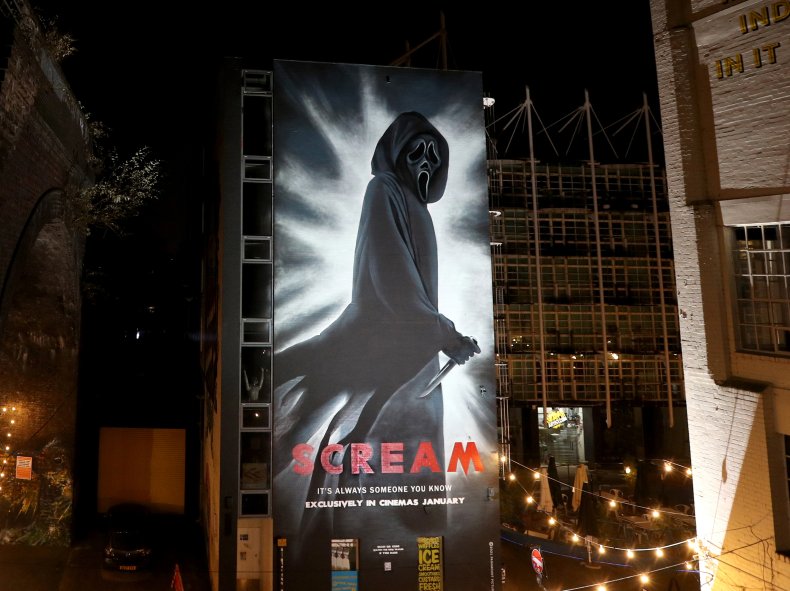 "Absolutely insane to lowball the star of Scream in your attempt to make a Scream movie," Chase Mitchell, a writer for The Tonight Show Starring Jimmy Fallon, wrote on Twitter.
Similarly, Dave Quinn tweeted, "PAY NEVE CAMPBELL EVERY DIME SHE WANTS.#Scream6."
Benjamin Bell, an editor at CNN, also chimed in, writing, "Look, Neve IS the franchise. It's not #Scream without her."
Film critic Chris Evangelista wrote, "SCREAM belongs to Neve Campbell. They should be paying her pretty much whatever she wants at this point."
Twitter user Vince Salerno called for the movie franchise to be canceled without Campbell.
"Cancel the franchise as far as I'm concerned. Without Neve Campbell there is no Scream," Salerno wrote in a tweet. "Why would you even think about making Scream 6 without Sydney Prescott? Must've been a real crap offer for her to say no."
Twitter user Trevor Dylan Benoit had a similar opinion, writing, "This is ridiculous. Neve Campbell is the face of Scream aside from Ghostface of course. I can't see the series without her. They should pay her what she deserves and make Scream 6 the way it should be."
However, some social media users had somewhat different responses to the news that Campbell won't be returning.
Twitter user Kyler called it a "bittersweet day for the fandom!"
"I have always loved neve campbell and sidney prescott. It will be strange without her in the film, but we got to watch and love her for 5 movies that concluded with a current successful end to her arc. She passed the torch and now gets to move on," Kyler wrote.
Similarly, another Twitter user wrote, "If Neve Campbell doesn't come back it's completely fine even the g.o.a.t has to retire sometime"