Why is Neve Campbell Not in 'Scream 6'? Star's Absence Explained
The highly-anticipated movie Scream 6 has landed in cinemas, just one year after Scream 5 hit screens.
Scream 6 is a direct sequel to 2022's Scream 5 and the majority of that movie's cast have reprised their roles, meaning audiences will see the return of Courteney Cox as Gale, Melissa Barrera as Sam, Jenna Ortega as Tara, Mason Gooding as Chad, and Jasmin Savoy Brown as Mindy.
There have also been several additions to the cast for Scream 6, with Hayden Panettiere, who starred in 2011's Scream 4, reprising her role of Kirby for the new outing.
My Best Friend's Wedding star Dermot Mulroney, Ready or Not's Henry Czerny and Samara Weaving, and Spider-Man: No Way Home's Tony Revolori have also taken on new roles.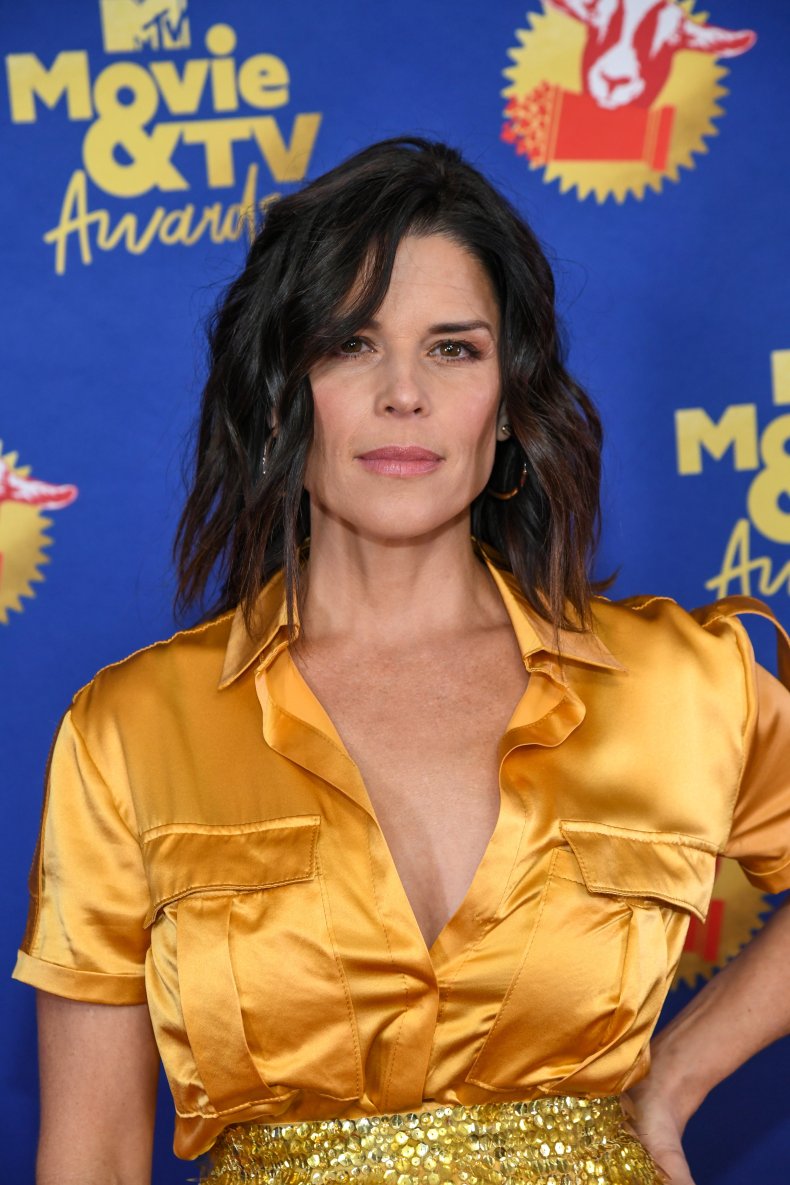 Unfortunately for fans, one familiar face from the Scream franchise who will be absent from Scream 6 is Neve Campbell.
The actress first portrayed character Sidney Prescott in 1996 and returned for each of the sequels, but does not star in Scream 6, marking the first time she has not appeared in a Scream movie.
Newsweek has everything you need to know about Campbell's exit from the Scream franchise.
Why is Neve Campbell Not in Scream 6?
Campbell announced in June 2022 that she would not be starring in Scream 6 due to failed contract and salary negotiations with Paramount Pictures.
In a statement, the 49-year-old said: "As a woman, I have had to work extremely hard in my career to establish my value, especially when it comes to Scream.
"I felt the offer that was presented to me did not equate to the value I have brought to the franchise. It's been a very difficult decision to move on. To all my Scream fans, I love you. You've always been so incredibly supportive to me. I'm forever grateful to you and to what this franchise has given me over the past 25 years."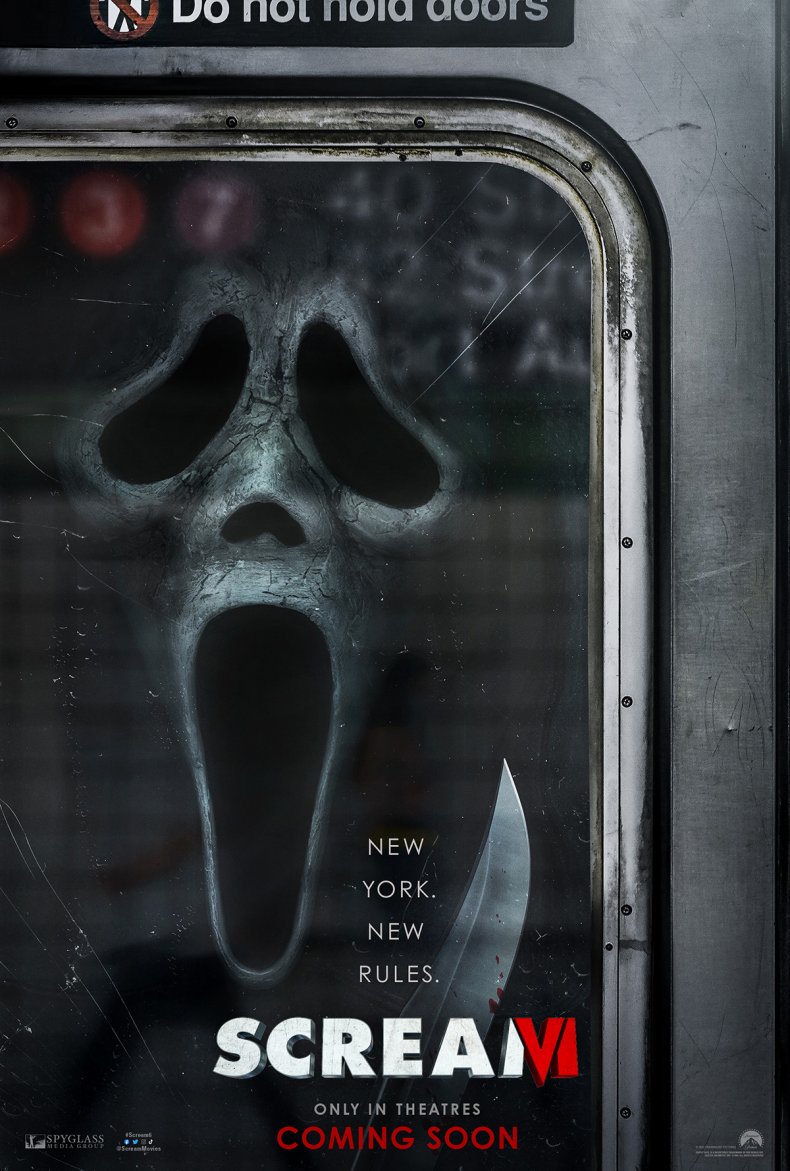 She further told People that she felt that it was important for her, as a woman, to take a stand.
"I honestly don't believe that if I were a man and had done five installments of a huge blockbuster franchise over 25 years, that the number that I was offered would be the number that would be offered to a man," Campbell said.
"I couldn't walk on set feeling that—feeling undervalued and feeling the unfairness, or lack of fairness, around that," she added.
In August 2022, Campbell then spoke about potentially reprising her role as Sidney Prescott in the future, telling Entertainment Tonight: "I'm not just done with the chapter. I care about these movies. If they were to come to me with an amount that felt in keeping with...the value that I bring them, I would certainly consider it."
What the Scream 6 Cast Have Said About Neve Campbell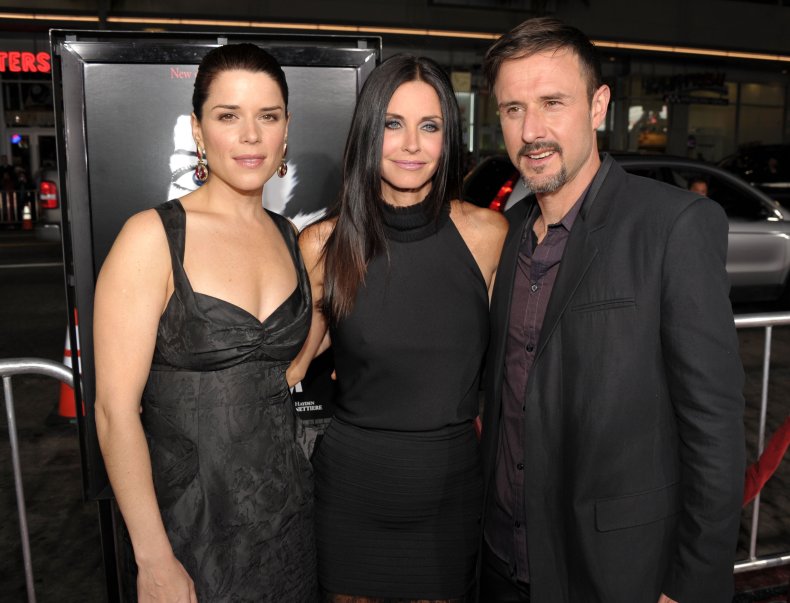 Several of Campbell's co-workers have spoken out about her exit from the Scream franchise.
Wednesday actress Ortega, who plays Tara Carpenter in Scream 6, described Campbell's exit as "really unfortunate" while discussing her former co-star in a recent interview.
"Especially because Neve is the coolest, sweetest, most talented lady," she continued to Elle. "The franchise wouldn't be what it is without her."
Cox, who, similarly to Campbell, has played her Scream character Gale Weathers since the original 1996 film, has also spoken about the actress' absence.
"We always have different storylines but she is always missed," Cox told The Hollywood Reporter. "She's an incredible actor and girl."
Scream 6 is in cinemas from March 10.