Sea of Thieves will be commemorating this year's "Talk Like a Pirate Day" with a new emote for players to unlock and a special "Gold and Glory" weekend.
What Is Talk Like a Pirate Day?
If you are unfamiliar with international Talk Like a Pirate Day, this lighthearted event is the brainchild of two Oregon residents (John Baur and Mark Summers), who conceived of the idea all the way back in 1995.
The premise is quite self-explanatory, as those who choose to take part will get to channel their inner Long John Silver and adopt the parlance of an 18th century buccaneer. This means that they will need to casually work phrases like "dead men tell no tales", "shiver me timbers" and, of course, "Arr!" into otherwise normal conversation. Preferably with an authentic accent.
There is even an official website for the day that has a comprehensive glossary of terms to help you get into the spirit of things and mimic the dialect of a real seadog.
The quirky celebration takes place every year on September 19. If you want to know more about its history, Newsweek has broken down the origin of Talk Like a Pirate Day here.
Sea of Thieves Adds New Content for Talk Like a Pirate Day
Talk Like a Pirate Day is a natural fit for Sea of Thieves, given that most of its community already roleplay as double-crossing treasure hunters and swashbuckling rogues.
As such, it is only logical that the seafaring adventure game would do something to mark this annual occasion, which is why the development team at Rare has just added a brand-new "Award Acceptance" emote.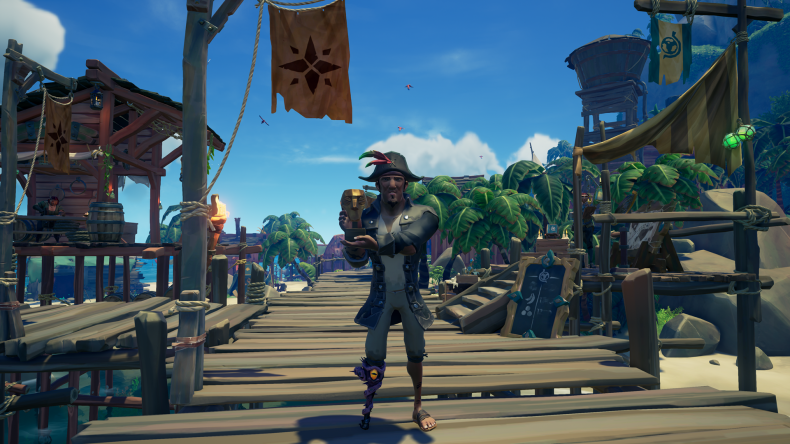 To claim this, you simply have to set sail - which is just Sea of Thieves way of saying "log in" - between now and 5 a.m. ET on Monday, September 20. That gives you a whole weekend to unlock the limited-time emote and to participate in the "Gold and Glory" weekend event (more on that below).
Once you have joined an online match, you will be able to equip "Award Acceptance" straight away by rummaging through your vanity chest. This storage container can be found in the lower deck of your ship and is pictured here.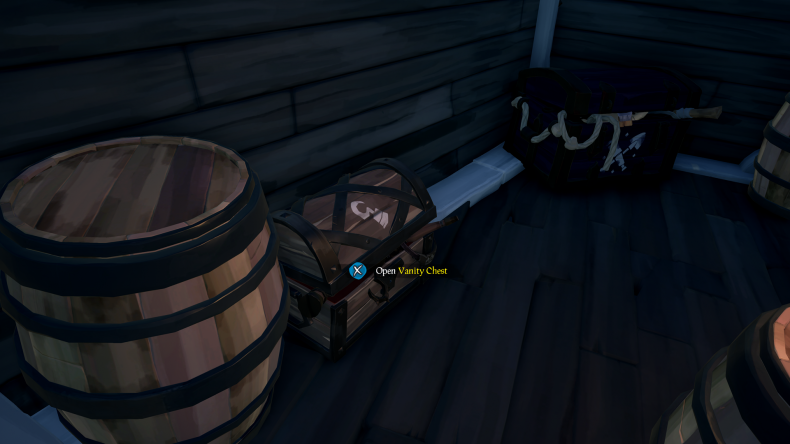 Between September 17 and September 20 - which Rare is calling the "Gold and Glory" weekend - there will also be an opportunity to earn bonus gold, reputation and seasonal renown. In that sense, it is a bit like one of those double XP events you might see occasionally in Fortnite or Call of Duty.
For the duration of the Gold and Glory weekend, Sea of Thieves is discounted by 40% on Steam as well.
Sea of Thieves' third season commenced in June and introduced an ambitious crossover story with Disney and its Pirates of the Caribbean franchise. This event is now drawing to a close, with Season 4 due to begin on Thursday, September 23.
Sea of Thieves is available for free through the Xbox Game Pass service.