Seagull Snatches Pet Chihuahua From Family's Yard, Flies Off With Animal in Its Beak: 'I Have No Idea If He Was Dropped or Where He Is Now'
A U.K. woman is desperately searching for her dog after it was allegedly snatched from her garden by a seagull on Sunday afternoon.
Becca Hill, 24, told local publication Devon Live her partner was in their garden in Paignton, southwest England, when he saw the large bird swoop down and grab her four-year-old miniature chihuahua, Gizmo.
She said: "My partner was in the garden putting the washing out at the time and suddenly he saw it swoop down. It carried Gizmo a fair way as we couldn't see him anymore. I have no idea if he was dropped or where he is now."
The story has gone viral in the U.K., with a listing on dog finding site Dog Lost hitting some 2.8 million shares by 3.00 p.m. local time (10.00 a.m. ET). Hill initially shared the news on social media, but took down the post after it was targeted by online trolls, The Sun reported.
Local non-profits are helping Hill search for the lost brown and white dog. As of 1.30 p.m. local time (8.30 a.m. ET) Monday, Gizmo is still missing according to UAV Lost Dog Search. The charity did not immediately respond to Newsweek's request for comment.
"Anyone who lives in the surrounding areas in Paignton please can you keep your eyes open," the charity wrote on Facebook. "Gardens, rooftops, trees, under hedges etc all need looking at carefully."
The Royal Society for the Protection of Birds told Devon Live: "This must be extremely upsetting for the dog's owner. Fortunately these types of incidents are very rare and not typical gull behaviour."
Anyone with information about Gizmo is asked to call UAV Lost Dog Search on +44 (0) 1803 365 505 or Dog Lost on +44 (0) 844 400 3220.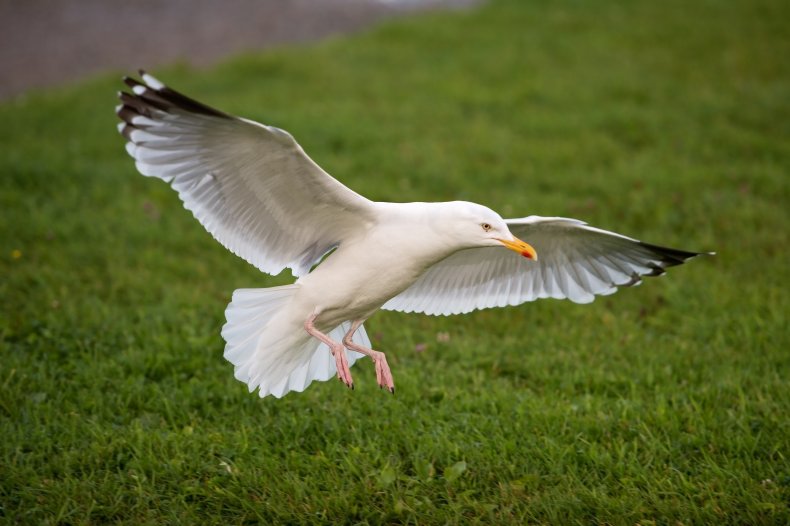 In other pet news, a man from Orlando, Florida is mourning the recent loss of his black chihuahua, Stink. Rick Parmenter said his grandson, Donny, found the dog's dead body lying charred about 100 yards from the home.
Donny Parmenter said: "It's like the beginning of a horror movie, I mean she was burnt to a crisp, she didn't have her back legs."
Animal crime investigators began probing the scene shortly after the animal's remains were found. The family hopes that forensic analysis will give them answers.
In happier pet news, earlier this year a Connecticut family was reunited with a pet dachshund that had been missing for more than five years. An animal control officer found the pet in a Norwich parking lot and contacted the owners through its microchip.
He owners, Rick and Michelle Riendeau of Brooklyn, Connecticut, were delighted to hear their dog was safe. They had believed their dog had fallen prey to wolves in a nearby forest.
Riendeau told the Norwich Bulletin: "I didn't believe it. We got this dog when our kids were about seven and five, they're in their 20s now and have kids of their own... I really hope she gets along with the grandkids."