Stunning Photos Show Seals Lounging on Beach After Thousands of Pups Born
Thousands of adorable seals have been born on a U.K. beach in recent weeks, with stunning images showing parents and pups lounging on the sand.
Breeding season for the seal colony that inhabits the stretch of coastline running between the East Norfolk villages of Winterton-on-Sea and Waxham starts in late October each year, when cows who have been pregnant for around 11 months come inland to give birth. Jane Bowden, a Seal Warden and Trustee of the Friends of Horsey Seals Charity told Newsweek.
"As November progresses the number of pregnant seals coming ashore builds up, along with hundreds of testosterone-fuelled bull seals ready to mate, because the female seal comes into season three weeks after giving birth," said Bowden.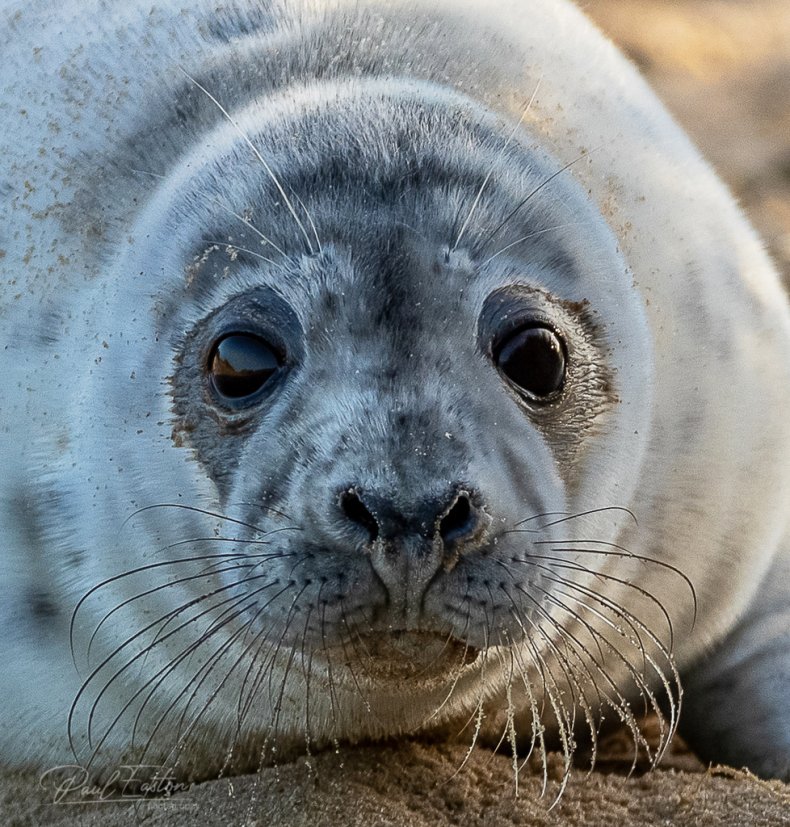 The births peak in December, but can sometimes stretch beyond the end of January.
Over the 2020-21 season, 2,778 pups were born, significantly up on the previous breeding season when 2,3016 were counted, according to Bowden. "The Atlantic Grey Seal Colony at Horsey and Winterton is growing in size year on year and spreading out both to the north and south," she said. The charity estimated 2,800 adult seals were on the beach this year.
After the pups are born, they will drink their mother's fatty milk for three weeks, enabling them to gain around 4.5 pounds of weight per day. When the feeding cycle is over, the mother leaves her pup to mate and will not return. The pup must then wait for three weeks for their fluffy white fur to molt, before heading into the sea.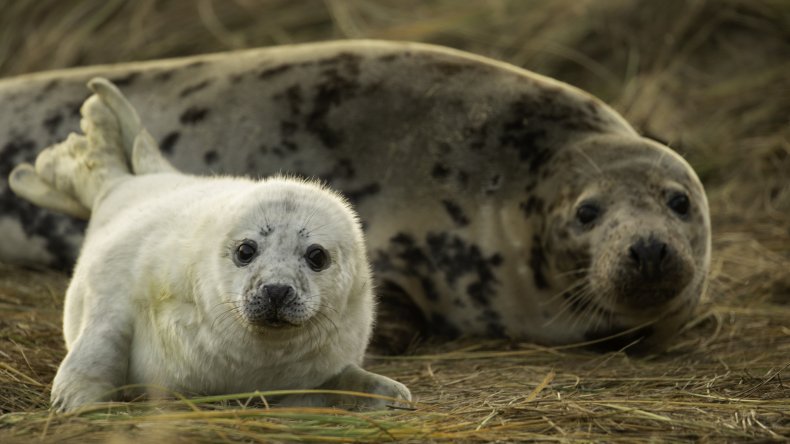 The beaches are closed to visitors during pupping season to prevent people from scaring off the mothers, which can lead pups to starve to death.
In 2019, some 130,000 visitors flocked to the sand dunes at Horsey and Winterton beaches, from where they are permitted to view the seals. Volunteer seal wardens trained by the Friends of Horsey Seals charity take shifts to keep seals and visitors safe.
This year, however, the chance to view the seals was hampered by COVID. One couple was fined for breaking lockdown restrictions to travel around 130 miles to view the seals.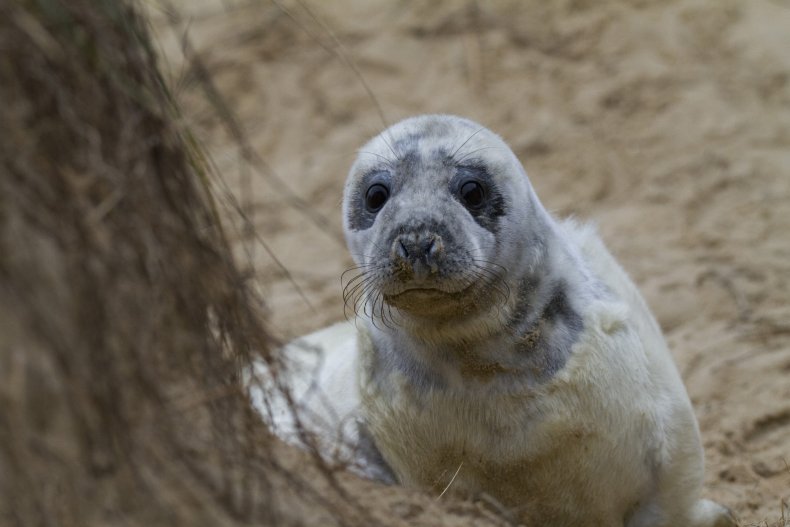 COVID has also made it difficult for the charity to operate as normal. "It has been a tough year for wardening," said Bowden. "We had to suspend our weekly seal counts in the third week of December when COVID restrictions made it impossible for our counting team to carry on safely. So we are having to estimate this year's figures a little," said Bowden.
Pupping season is followed by molting season between mid-February and early May, when thousands of seals shed their old fur and grow new coats.
"Most pups have left the beaches now but there are still seals about, resting after the exertions of breeding," Bowden said.