'GOT' Star Sean Bean Blasted for Intimacy Coach Comments: 'Wake Up'
Jameela Jamil, Rachel Zegler and Lena Hall have called out Sean Bean after the actor said that intimacy coordinators "spoil the spontaneity" when filming movies and TV.
The Game of Thrones star shared his thoughts on how sex scenes are filmed these days and said he preferred when it was less controlled.
"Somebody saying, 'Do this, put your hands there, while you touch his thing..." Bean said in an interview with the U.K.'s Times Magazine.
"I think the natural way lovers behave would be ruined by someone bringing it right down to a technical exercise."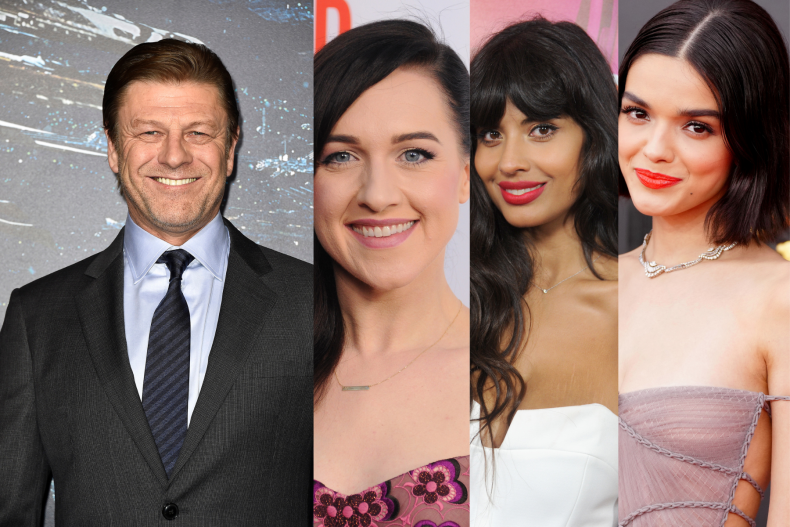 Intimacy coordinators work on film and television sets to choreograph simulated sex between actors and ensure their wellbeing is considered on set.
The Ned Stark actor referenced his 1993 BBC series Lady Chatterley in which he starred alongside Joely Richardson.
"Lady Chatterley was spontaneous. It was a joy. We had a good chemistry between us, and we knew what we were doing was unusual," he said. "Because she was married, I was married. But we were following the story. We were trying to portray the truth of what D. H. Lawrence wrote."
Bean's comments have caused backlash with a number of actresses responding to share their frustration with his views.
"It should only be technical. It's like a stunt. Our job as actors is to make it not look technical. Nobody wants an impromptu grope..." tweeted Good Place star Jameela Jamil.
While Bean's Snowpiercer co-star Lena Hall tweeted a thread opposing the actor's comments.
"Just because I am in theater (not cabaret, but I do perform them every once in a while) does not mean that I am up for anything," she said in part. "Seriously does depend on the other actor, the scene we are about to do, the director, and whatever crew has to be in there to film it."
Hall also defended Bean, saying he is "an awesome actor and made me feel not only comfortable but also like I had a true acting partner in those bizarre scenes. It was us against the world and we were gonna tell that story."
"If I feel comfortable with my scene partner and with others in the room then I won't need an intimacy coordinator," Hall explained. "BUT if there is any part of me that is feeling weird, gross, over exposed etc... I will either challenge the necessity of the scene or I'll want an IC [intimacy coordinator]."
West Side Story star Rachel Zegler also called out Bean and tweeted about the importance of intimacy coordinators on set.
"Intimacy coordinators establish an environment of safety for actors. I was extremely grateful for the one we had on WSS—they showed grace to a newcomer like myself + educated those around me who've had years of experience," she wrote.
"Spontaneity in intimate scenes can be unsafe. wake up."
Newsweek has contacted a representative for Bean for comment.
Professional intimacy coordinator across film and television Jessica Steinrock told Newsweek that her job is more important than ever—especially in the post-#MeToo era.
"Sometimes people are like, 'wow, I've been so afraid to do intimate scenes, and having this information makes me feel so much comfortable to try something new,'" Steinrock said. "I think is so powerful."
She explained that sometimes seasoned professionals will be wary of her when they come on set.
"When I walk in, and I say, 'Hey, I'm changing things' that can be threatening. Because they're working to protect their work, right? They're usually working to protect something that they feel so deeply and passionately about, that it's really on me to make sure that I am listening and validating that I see how important that is to them."