Video: Sean Hannity Takes Down Beto 'Psychedelic Warlord' O'Rourke—'Robert Francis Represents All That Is Wrong' With Democrats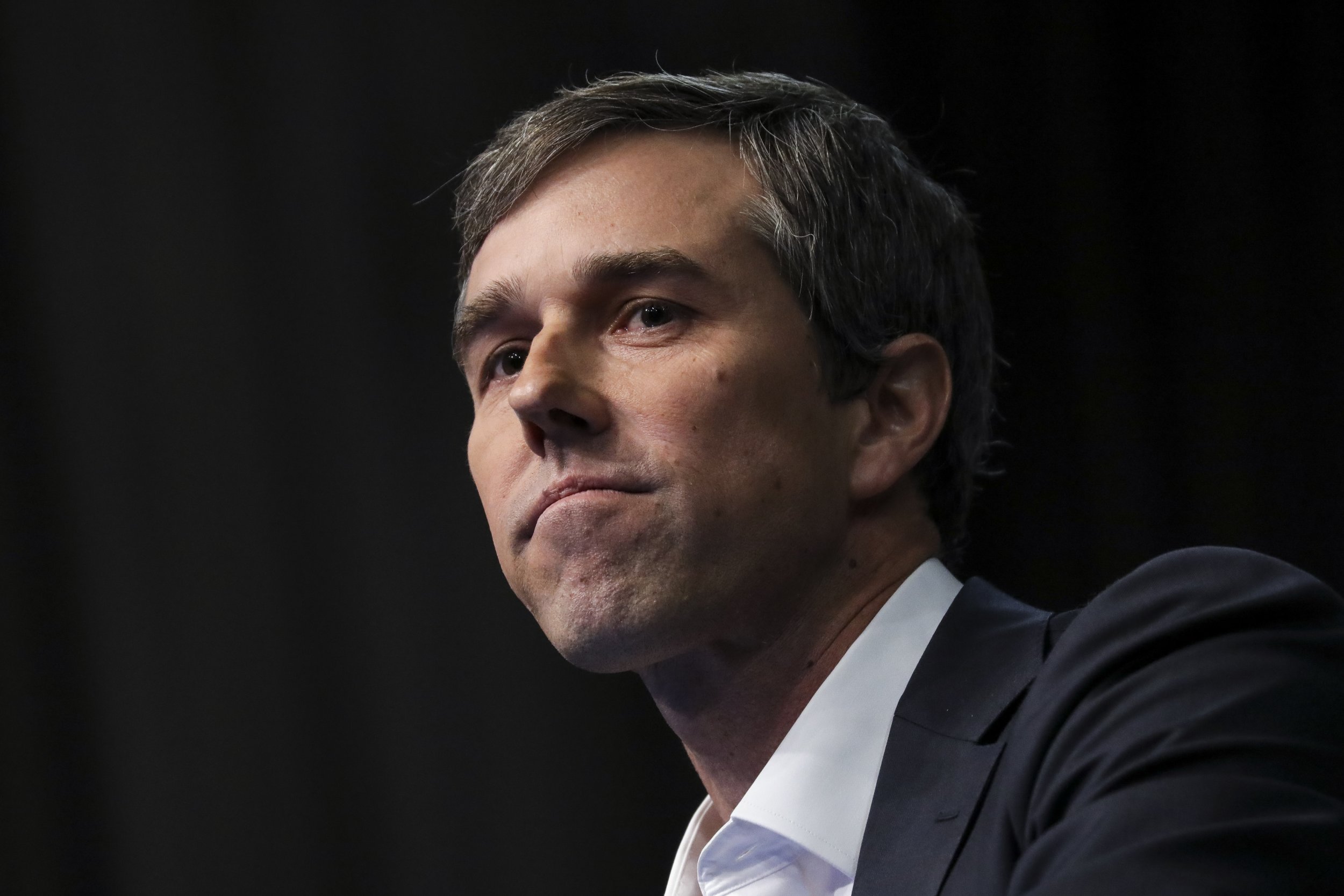 Fox News host Sean Hannity has delivered a stinging rebuke of Democratic presidential candidate Beto O'Rourke, branding the progressive Texan "all that is wrong" with the party.
During his show on Monday evening, Hannity attacked O'Rourke for describing Israeli Prime Minister Benjamin Netanyahu—who is battling for re-election as Israelis go to the polls on Tuesday—as a racist.
Netanyahu, who leads the center-right Likud party, has veered sharply to the right since being re-elected in 2015. He has publicly rejected the two-state solution, passed a controversial law stating that only Jews have the right to self-determination in the country, and allied himself with far-right parties in the run up to this week's election.
At a campaign rally in Iowa last weekend, O'Rourke said the U.S.-Israeli relationship remains "one of the most important relationships that we have on the planet." But he added, if the alliance is to be successful, it "must transcend partisanship in the United States, and it must be able to transcend a prime minister who is racist."
He added, "I don't think that Benjamin Netanyahu represents the true will of the Israeli people or the best interests of the U.S.-Israel relationship, or any path to peace for the people of the Palestinian Authority."
Hannity took issue with the attack on the man he called "one of the single greatest leaders of our time, a Churchillian figure that has led with moral clarity," dismissing O'Rourke as a "bozo" and "unemployed former congressman from Texas."
The host told viewers that it was "imperative" that Netanyahu—who is running despite being charged with bribery offenses—came out on top in this week's election. His main rival is former Israel Defense Forces general Benny Gantz, who leads the Blue and White coalition.
Hannity said O'Rourke "doesn't know anything about history" and suggested that Netanyahu was to thank for the continuation of Israeli democracy and freedom of religion within the country.
The Fox News star did not mention the nation state law, passed last year, which granted Jews "an exclusive right to national self-determination," downgraded Arabic from an official language to one of "special status," declared Jerusalem to be Israel's "united" capital and enshrined the country as the "historic homeland of the Jewish people. Opponents described the legislation as racist and said it was evidence that Israel was becoming an apartheid state.
The host then went on to laud Netanyahu's military service, during which he fought as a member of an elite special forces unit and was wounded in action several times.
"Meanwhile, Bozo O'Rourke, he's spent his years as a computer hacker with the nickname 'Psychedelic Warlord,'" he continued. In 1998, Hannity said the former congressman "drunkenly hit and almost killed someone with his car and then fled the scene of an accident." Arrest records show there were no injuries in the incident, in which O'Rourke's car collided with a truck and sent it spinning into oncoming traffic.
Referring to O'Rourke by his birth names, Hannity continued, "And Robert Francis's greatest professional accomplishment? Oh yeah, losing badly to Ted Cruz in last year's race in spite of nearly a $100 million that he spent in that race."
"Robert Francis represents all that is wrong with the modern democratic socialist extreme party," Hannity added, "and of course their friends in the rage Trump media mob he can call our greatest ally a racist and the media yawns. Would the same be true for candidate or President Trump or any other Republican?"