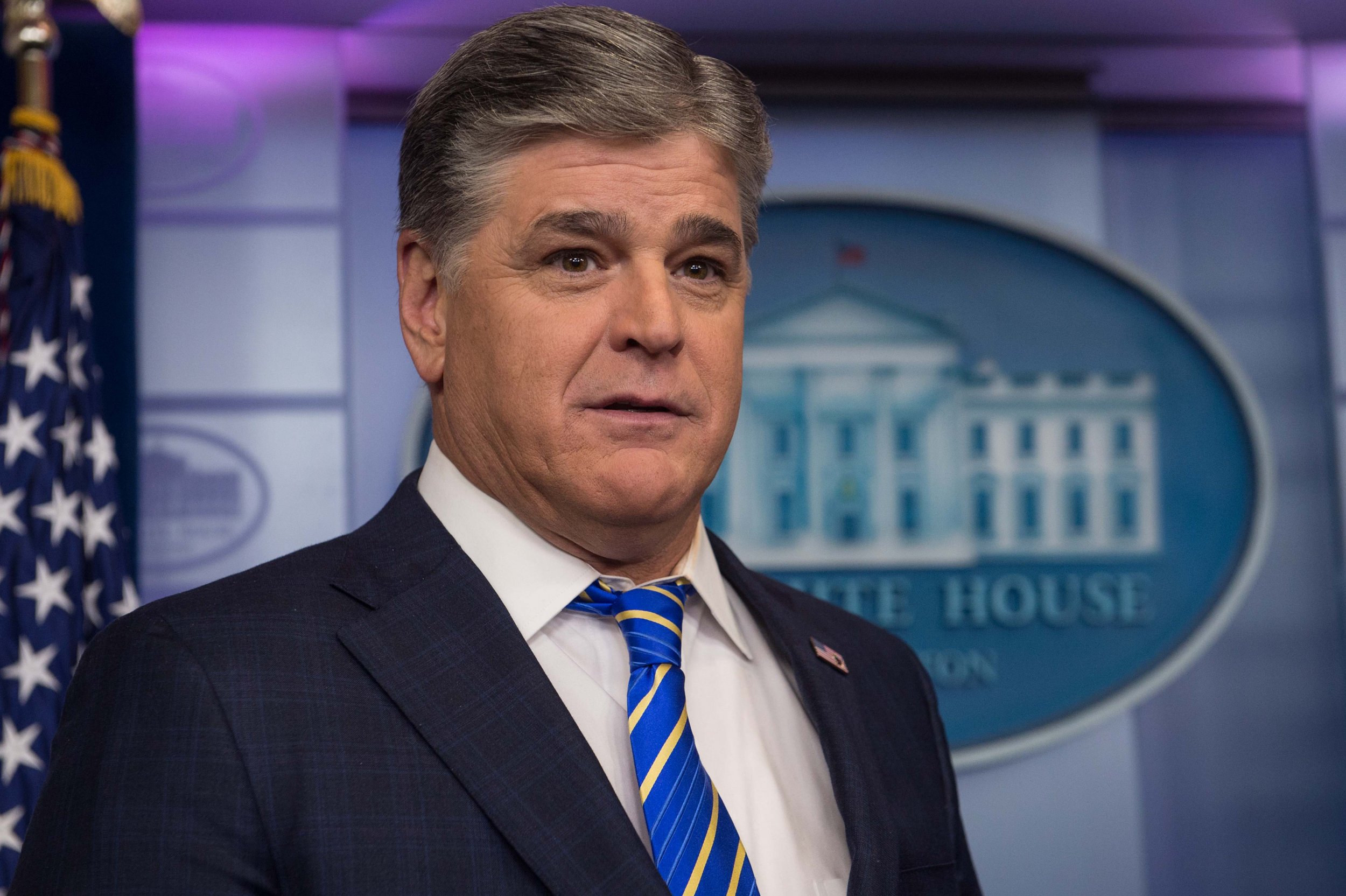 President Donald Trump and Fox News host Sean Hannity have a much deeper connection than having taken legal advice from embattled lawyer Michael Cohen.
Related: Sean Hannity 'Thrown Under the Bus' by Michael Cohen's Lawyer and Should Be 'Very Concerned,' Stormy Daniels's Attorney Says
Hannity is one of only a few dozen family members and friends cleared to reach Trump at his direct White House telephone line via the switchboard operator, New York Magazine reported on Sunday. Hannity usually calls Trump after 10 p.m., after his show Hannity airs, and the two sometimes talk multiple times a day about developments as they come up.
White House officials know how frequently Hannity calls because Trump will say, "I just hung up with Hannity," talk to the TV host with others in the room or reference points from their chat later in the day, according to the magazine.
Trump often uses Hannity "to decompress" at night because he does not share a bedroom with his wife Melania Trump, a person familiar with the men told the magazine. The two men reportedly talked a few hours before Trump greeted three Americans who had been hostage in North Korea in their homecoming Thursday.
During a typical phone call, Trump and Hannity reportedly talk about special counsel Robert Mueller's Russia probe being a "witch hunt" and television ratings.
Hannity "fills the political void" left by former White House chief strategist Steve Bannon, who was ousted last August, a source told the magazine.
Hannity and Trump made headlines together in April when Cohen's lawyers were forced to reveal that Hannity was Cohen's secret third client. But Hannity denied that he retained Cohen, who is under a criminal investigation for his business deals, and stated that he only asked for consultation on real estate matters.
Fox News did not immediately respond to a request for comment from Newsweek on Thursday and Hannity could not be reached.