Sean Hannity Tells Prince Harry 'It's Time for You to Move' Over First Amendment
Sean Hannity told Prince Harry "it's time for you to move" for "attacking one of America's most sacred rights, the freedom of speech."
The Fox News host on Monday accused the prince of "coming from England to give us lectures" and added: "This is the same First Amendment that allowed you and your wife to trash your own family."
The backlash was triggered by an off-the-cuff remark the Duke of Sussex made to the Armchair Expert podcast, in which he said the First Amendment was "bonkers."
Harry indicated he had some strong views on the subject but added he was not ready to share them because he had not been in the U.S. long enough to have a full understanding.
Hannity ended his Fox show saying: "Before we go I have a message for Harry who is now attacking one of America's most sacred rights, the freedom of speech.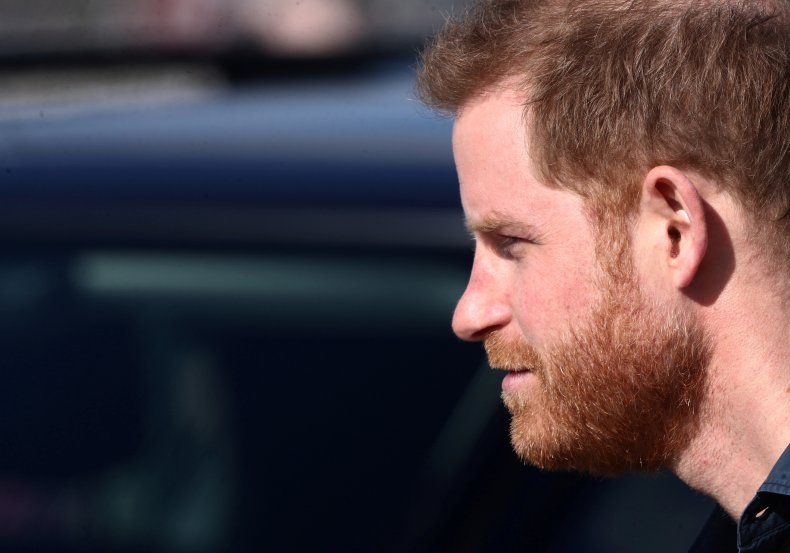 "Harry, we really don't need you coming from England to give us lectures on the First Amendment.
"And if you can't understand the importance of free expression and the importance of constitutional principles that allow for a free exchange of ideas and opinions that make America the greatest country on earth then maybe it's time for you to move to a place more compatible with your restrictive ideas.
"This is what public figures in America go through."
He added: "In a way I kind of feel sorry for you because you seem torn between your new bride and your family back in England.
"Understand this is the same First Amendment that allowed you and your wife to trash your own family in the Oprah Winfrey interview.
"You and Meghan were allowed to accuse your family of racism.
"We don't really need lectures about customs or sacred freedoms, and by the way you're free to go home, make amends at the Palace with the people that you and your wife hurt deeply."
The prince had told the Armchair Expert podcast: "I've got so much I want to say about the First Amendment as I sort of understand it, but it is bonkers.
"I don't want to start going down the First Amendment route because that's a huge subject and one which I don't understand because I've only been here a short time, but you can find a loophole in anything.
"You can capitalize or exploit what's not said rather than uphold what is said."
The growing Conservative backlash against Harry's comments has echoes of some of the negative commentary Harry and Meghan received in Britain.
The couple were accused of hypocrisy by U.K. newspapers, including The Sun, the Daily Mail and the Daily Telegraph, for giving "lectures" on the environment while flying by private jet.
It is not the first time the negative coverage of the couple has spread to the U.S. media after they made a series of comments in 2020 on the presidential election.
In September 2020, Prince Harry told Time: "As we approach this November, it's vital that we reject hate speech, misinformation and online negativity."
Donald Trump reacted by saying he was "not a fan" of Meghan and Republican Congressman from Missouri Jason Smith wrote to Britain's ambassador to the U.S. to request the British government's intervention.
After the First Amendment remarks, regular Meghan and Harry critic Piers Morgan used his newspaper column to accuse Harry of hating anything that protects journalists.
The former Good Morning Britain host posted on Twitter: "I didn't think Harry could go lower than trashing his grandmother as she mourns Prince Philip, but the spineless self-pitying twerp's attack on free speech makes HIM look bonkers not the US Constitution."
And in his Daily Mail column he wrote: "Like so much of the absurd Meghan-inspired psychobabble that spews out of his mouth, none of this makes any sense, and he clearly doesn't understand what he's saying either."
He added: "Though we can safely assume that he just hates anything which affords any protection to journalists to say things he doesn't like, because that has been a familiar theme from the indignant media-loathing Prince for the last few years."