Sean Hannity Slams Democrats for Comparing Ted Cruz to Nazi Leader
Fox News host and right-wing talk radio star Sean Hannity has criticized Democrats for comparing Republican Texas Senator Ted Cruz to an infamous Nazi propagandist. His criticism specifically refers to comments made against Cruz by President-elect Joe Biden.
The Quote
On the Tuesday edition of Premiere Radio's The Sean Hannity Show, Hannity said:
"How do you do 'America United' as an inauguration theme when you just recently compared Ted Cruz to Joseph Goebbels? And we'll put you all back in chains. How do you do that?"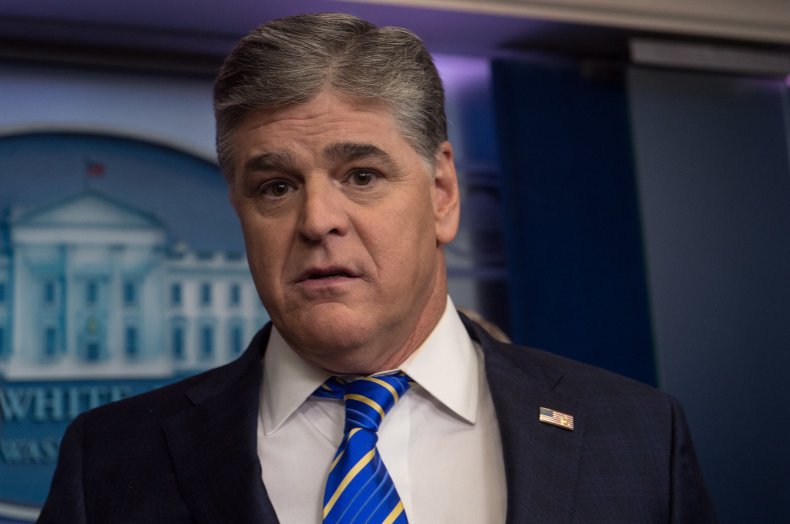 Why it Matters
Hannity's comment comes just eight days before Biden's inauguration, at a time when Democrats have sought to impeach President Donald Trump and censure Republican congressional members who supported Trump's baseless claim that widespread voter fraud caused Biden to win the 2020 presidential election.
The theme of Biden's inauguration will be "America United."
On January 8, when asked by reporters whether Cruz and Republican Missouri Senator Josh Hawley should resign for challenging the January 6 congressional approval of the Electoral College's vote count in Biden's favor, Biden said that both men should "just be flat beat the next time they run."
Biden said both senators repeated Trump's oft-repeated claim that the election was "stolen" from him, a claim that inspired Trump's supporters to riot inside the U.S. Capitol last Wednesday as Congress was voting to certify Biden's victory.
"But the acolytes that follow [Trump], like Cruz and others, they are as responsible as he is," Biden said, referring to the riot. "I think the American public has a real good, clear look who they are.... They're part of the big lie. Goebbels and the great lie. You keep repeating the lie, repeating the lie."
Goebbels was the Nazi Minister of Propaganda under German Chancellor Adolf Hitler. His "big lie" is a reference to the following quote which is often attributed to him: "If you tell a lie big enough and keep repeating it, people will eventually come to believe it." The "big lie" is now considered a method of political propaganda.
The big lie, according to Biden, is that the election was stolen due to widespread voter fraud. The Trump campaign and other Republicans have filed claims of voter fraud in nearly 60 court cases seeking to overturn the election, almost all of which have all been withdrawn or dismissed for lack of evidence, USA Today reports.
Nevertheless, a November 18 poll found that 75 percent of Republicans believe that voter fraud benefitted Biden, and on January 6, Trump's supporters raided the Capitol to try and stop Congress from certifying Biden's election victory. This is the political climate in which Biden's inauguration and its "America United" theme will unfold.
The Counterpoint
Both Hawley and Cruz have said that they opposed certifying Biden's Electoral College victory because citizen concerns about the election's integrity deserved debate in the national legislature. Both have also criticized Biden for his "vicious" and "disgusting" comments about the "big lie."
In a January 8 tweet, Cruz said, "At a time of deep national division, President-elect Biden's choice to call his political opponents literal Nazis does nothing to bring us together or promote healing. This kind of vicious partisan rhetoric only tears our country apart."
In a January 8 statement, Hawley said, "This is undignified immature and intemperate behavior from the president-elect. It is utterly shameful. He should act like a dignified adult and retract the sick comments. And every Democrat member of Congress should be asked to disavow these disgusting comments."
Newsweek contacted the Biden campaign for comment.