Sean Hannity Denies Diplomat's Claim He Was Told to Stop Covering Ex-Ukraine Ambassador by State Department
Fox News host Sean Hannity denied Thursday the claim by a top State Department official that the agency earlier this year told him to discontinue covering false allegations against then-U.S. Ambassador to Ukraine Marie Yovanovitch unless he had evidence to support the claims.
George Kent, the deputy assistant secretary at the State Department who handles Ukraine policy, among other countries, and who testified to impeachment investigators last month, also claimed that the State Department said the TV host was part of a group of people aligned with President Donald Trump who pushed a false "campaign of slander." The allegations included claims that Yovanovitch, who was ousted in May, was disloyal to the president and part of an effort to have her removed from her post.
"I believe, to the best of my recollection, the counselor for the Department, Ulrich Brechbuhl, reached out and suggested to Mr. Hannity that, if there was no proof of the allegations, that he should stop covering them," Kent said.
The claims were made Thursday with the release of Kent's transcript from his closed-door deposition he made to lawmakers last month and follows similar claims about Hannity by Yovanovitch.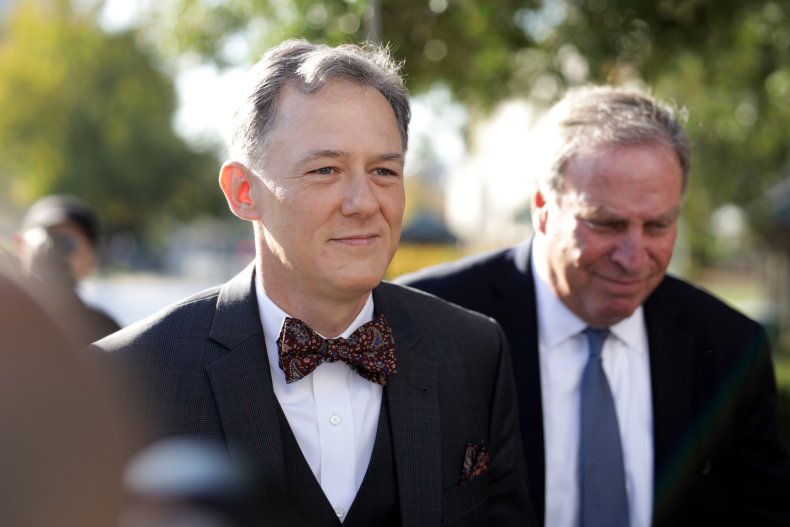 In shows earlier this week, Hannity vehemently denied having contact with Secretary of State Mike Pompeo—or anyone else from the department—after Yovanovitch's transcript showed she claimed Pompeo planned to phone the host over allegations against the ambassador and to question his evidence.
In a series of tweets Thursday evening, Hannity again denied the allegations, saying it was "More lies & Fake news."
"I never ever spoke 2 Sec. Pompeo or anyone else at the State Dept. about Ukraine. I've never even heard the names of the people mentioned from State," he wrote. "Also, I never talked 2 anyone in Ukraine. I don't know anybody there."
Kent was informed of the alleged State Department email, which he said was sent around the end of March or beginning of April, to Hannity by someone but could not remember who that person was. He suggested it could have been from Brechbuhl himself or that it could have been from his superior: Acting Assistant Secretary of European and Eurasian Affairs Philip Reeker.
Kent said he was informed of the email because of his role overseeing U.S.-Ukraine policy and that the matter involved false and incredible allegations against Yovanovitch, who also handled diplomatic relations between the two countries. Kent said he was unaware if the alleged State Department email to Hannity was effective because he discontinued watching TV once returning to the United States soon thereafter.
The State Department official also accused Hannity and Fox's Laura Ingraham of aiding Trump's personal attorney Rudy Giuliani's "campaign of slander" that targeted Yovanovitch. He further said Giuliani waged a "campaign of lies" against her.
The allegations against Yovanovitch by Trump allies that eventually led to her ouster were previously revealed by other impeachment inquiry witnesses, including the former Ukrainian ambassador herself, who still works for the State Department. But Kent's testimony offered additional details about how disinformation spread from Trump's personal attorney to Trump sympathizers in the media.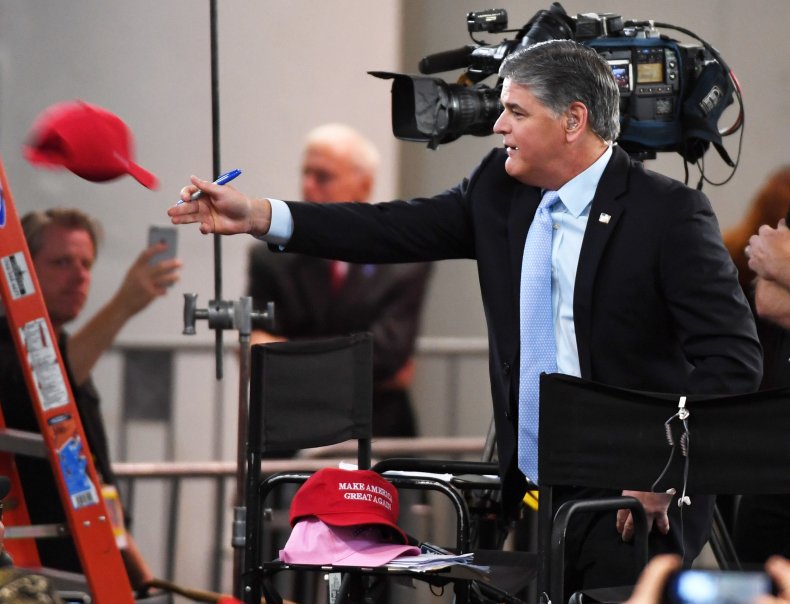 When Kent said "Giuliani was almost unmissable" and began a media "campaign of slander" against Yovanovitch in both America and Ukraine, a slew of stories from The Hill newspaper in March and April detailed allegations from Ukrainian officials about discredited Ukraine election interference claims and allegations that former Vice President Joe Biden was protecting his son Hunter's foreign business ventures in the eastern European country.
One Hill story claimed, based on information from former Ukrainian Prosecutor General Yuriy Lutsenko—which Lutsenko later walked-back—that Yovanovitch tried to stop him from pursuing anti-corruption cases by giving him "a list of people whom we should not prosecute." Yovanovitch has testified that was false.
"It was, if not entirely made up in full cloth, it was primarily non-truths and non-sequiturs," Kent said.
After Yovanovitch was recalled as ambassador in May due to, as Yovanovitch put it, "unfounded and false claims" of being disloyal to Trump by Giuliani and others, Kent said that "Giuliani, at that point, had been carrying on a campaign for several months full of lies and incorrect information about Ambassador Yovanovitch."
Several witnesses have testified that the State Department failed to back Yovanovitch against the slew of false allegations against her, and U.S. Ambassador to the European Union Gordon Sondland encouraged her to issue tweets of support for Trump in order to save her job.
Update 9:02 p.m.: This story and headline was updated to include comments from Hannity.