Actor Sean Penn proposed a deal to Hollywood studio executives in which he would grant them access to his facial scans and voice data in exchange for one thing: their daughters' likenesses.
A September 13 cover story by Variety revealed Penn's true feelings about the use of artificial intelligence, or AI, in Hollywood, a topic that has spurred the strikes of the Writers Guild of America (WGA) and the Screen Actors Guild-American Federation of Television and Radio Artists (SAG-AFTRA) as writers and actors protest for better pay and argue against the use of AI in Hollywood creation.
The strike has paused production on countless movies and television shows as artists express their frustration with the Alliance of Motion Picture and Television Producers (AMPTP) for refusing to promise that artificial intelligence won't replace humans in creative roles.
The topic of AI has infuriated many artists, including writer George R.R. Martin and countless others. Penn—who has been outspoken about his thoughts on Russia's war against Ukraine—revealed his true thoughts in the Variety interview, making it clear that he believed the use of AI in place of human creators in Hollywood was outrageous and unfair.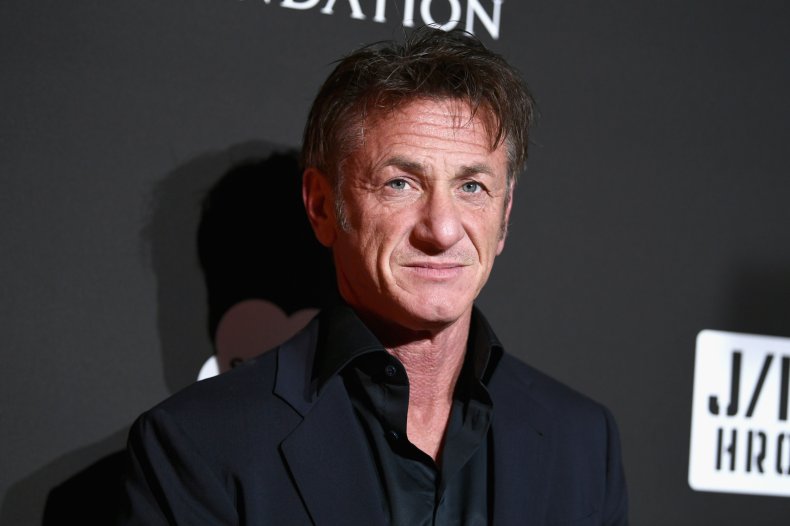 He then proposed a bizarre trade that sparked backlash on social media. In the interview, Penn, 63, suggested that he and a camera crew meet with Hollywood executives in a room. Then, he would propose the trade.
"So you want my scans and voice data and all that. OK, here's what I think is fair: I want your daughters', because I want to create a virtual replica of her and invite my friends over to do whatever we want in a virtual party right now," said Penn, who won Academy Awards for Best Actor for his roles in Mystic River in 2003 and Milk in 2008. "Would you please look at the camera and tell me you think that's cool?"
The comments sparked an avalanche of backlash on X, formerly Twitter, as social media users expressed their thoughts and tried to figure out what Penn meant.
"If I were Sean Penn I wouldn't [sic] simply not say this in an interview," social media user Ben Dreyfuss posted on X when sharing Penn's comments.
"Who is Sean penn and what does this mean," user Cameron Johnson posted on X with two crying-face emojis.
"Sean Penn is a genius at being on the right side of a lot of social issues but in the most off putting way possible," user @thetumboy said.
Other users called Penn's statement "predatory" and "sinister."
Newsweek reached out to Penn's publicist and agent by email for comment.
AI remains a topic of interest in Hollywood, with strikes ongoing for months as creators argue for better pay and the promise that they won't be replaced by artificial intelligence.
Despite negotiations, a solution has yet to be reached as tensions grow stronger as Netflix and other entertainment behemoths like Disney have sought candidates for highly paid positions in the AI field. WGA members have been picketing for better pay since May, and SAG-AFTRA members joined the writers in July.
It was the first time in more than 60 years that both unions had staged a walkout.