Sean Spicer Returns to Battle With Press, but Will It Be His Last White House Briefing Before He Is Fired?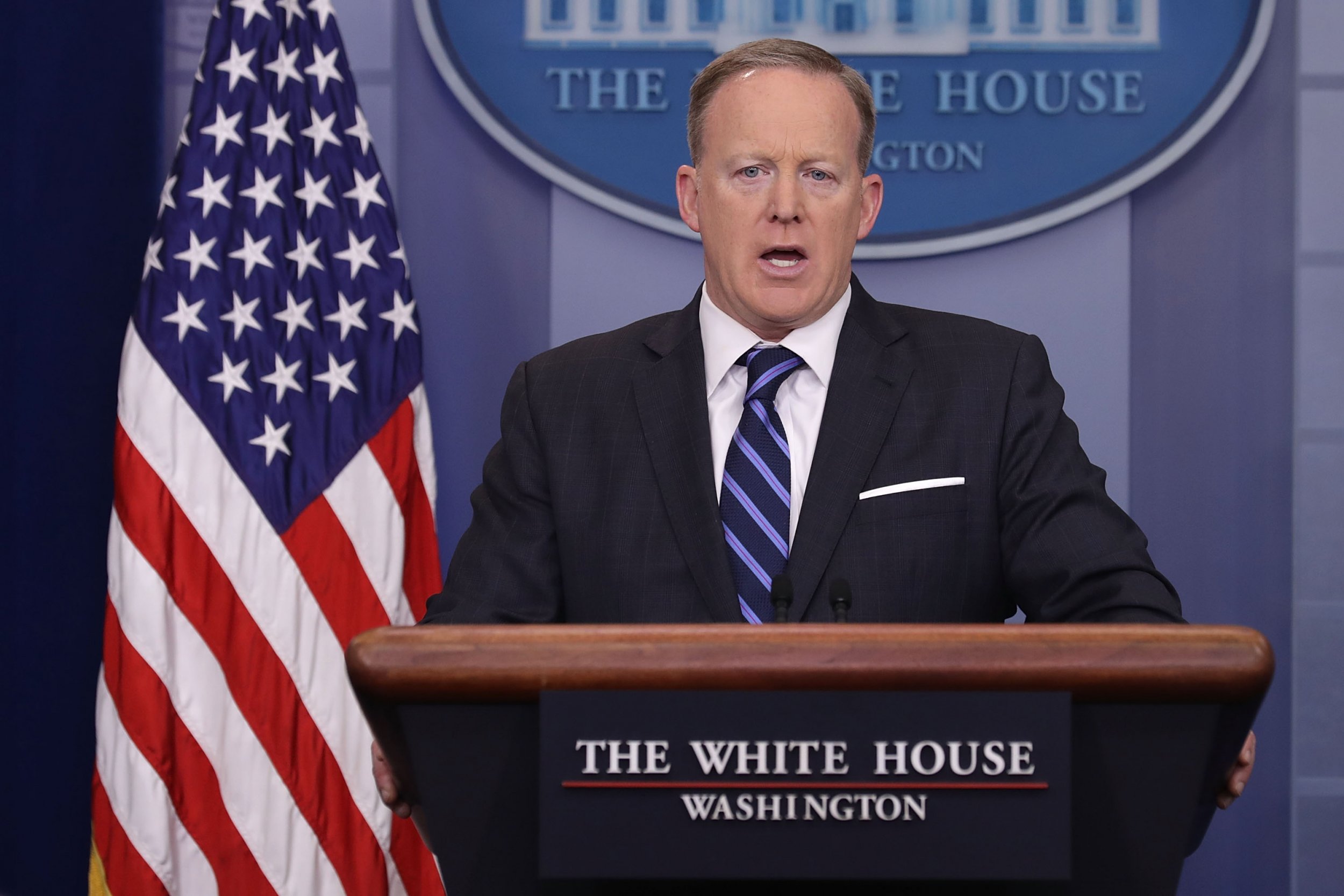 Sean Spicer has added fuel to rumors he is facing the ax after entering into a debate with a journalist in his first briefing in weeks. The embattled White House press secretary denied Tuesday rumors President Donald Trump was unhappy with a number of staff members-including himself as he played down news of a potential staff shake-up.
"I think he's very pleased with the work of his staff," Spicer said. "I think he's frustrated, like I am and so many others, to see stories come out that are patently false, to see narratives that are wrong and see 'fake news.'"
But in his discussion about "fake news," Spicer managed to get into a heated conversation with a journalist before cutting the press conference short, illustrating why the president is reportedly mulling limiting media briefings or, as he suggested to Jeanine Pirro in a Fox News interview, holding them himself.
"We don't have press conferences, we just don't have them, unless I have them every two weeks and I do them myself," Trump said in the May 12 interview. "I think it's a good idea."
Trump's comments, combined with the use of other communications staff for press briefings in recent weeks, such as Sarah Huckabee Sanders, as well as Spicer's ongoing hostility toward the press, have led many to believe Trump will soon let his press secretary go.
Spicer's return to the spotlight Tuesday was his first time taking questions on-camera since May 15. When Spicer was asked by CNN reporter Jim Acosta Tuesday to cite an example of fake news, the press secretary said the suggestion by the media—including the BBC—that Trump had chosen not to hear a translation of a speech by the Italian prime minister was "fake news."
Acosta noted the false story was just one mistake after a BBC reporter's tweet went viral Friday. He was backed up by Pete Baker of The New York Times, who told Spicer: "Your trip was all over the front page. You're making something out of one tweet instead of the vast majority of coverage."
Spicer told the reporters: "With all due respect, I think when you see instances like that get perpetrated over and over again, that is frustrating," adding the press "get to decide what is big and what is not."
He quickly left the room, elicting a chorus of groans and cries of "Sean!" from reporters.