Will Sean Spicer Step Down? Trump May Replace Press Secretary and Cut Back Briefings, Report Says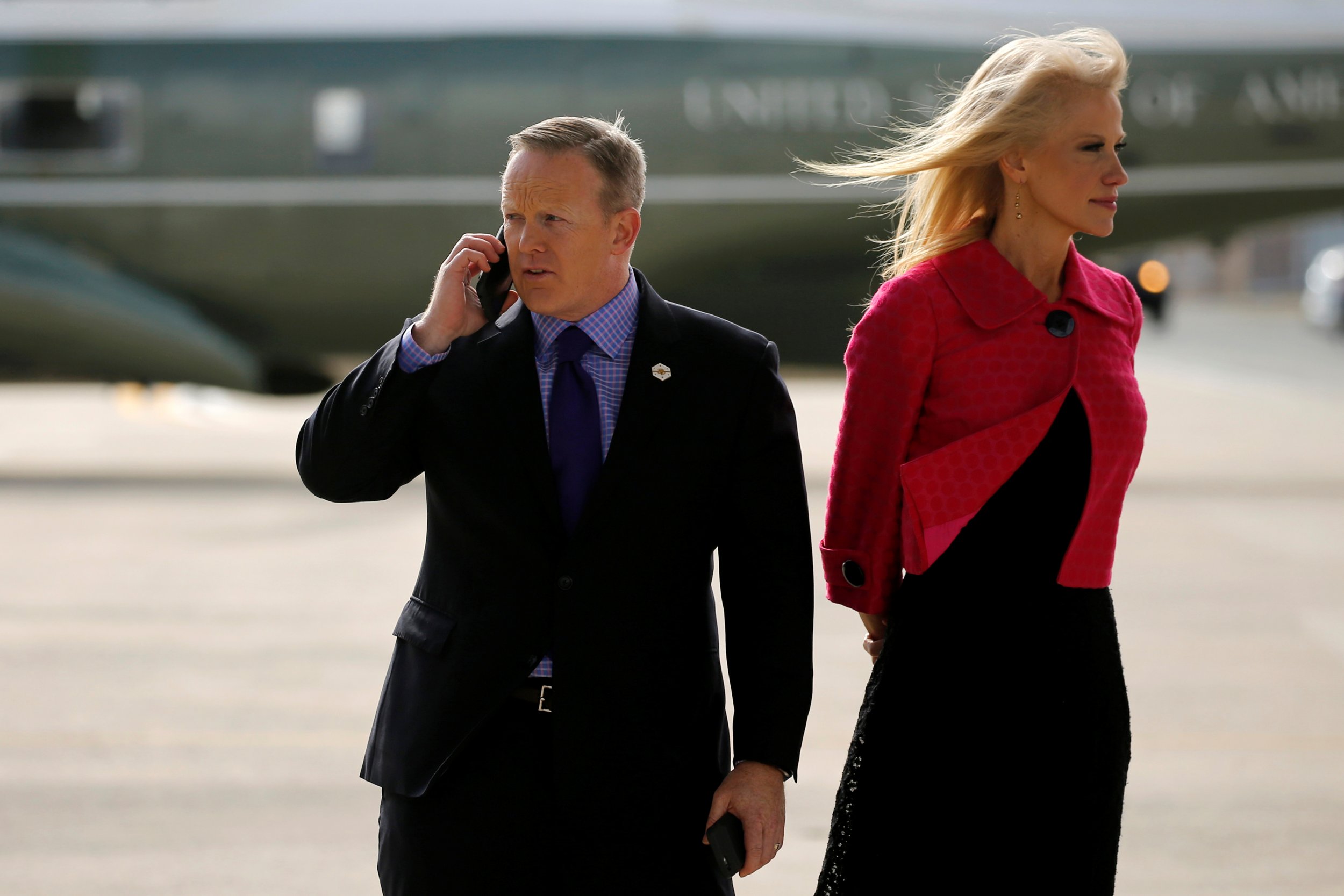 With some White House staffers reportedly polishing their résumés and seeking out new work opportunities, apparently fearing their boss could soon be impeached, press secretary Sean Spicer may be hanging on to his job by a thread.
Upon President Donald Trump's return from his first trip abroad as commander in chief, the head of White House media relations reportedly will no longer be a daily presence at the podium during press briefings, as those duties will be handled by deputy White House press secretary Sarah Huckabee Sanders and a "rotating cast of characters."
Even the tradition of speaking with White House correspondents and reporters each day could soon be scaled back, with officials warning Politico to "expect fewer on-camera briefings in general."
Related: Will Trump be removed from office? White House aides begin looking for new jobs during Russia scandal
The latest developments concerning the White House press briefings follow weeks of controversies plaguing the new administration, stemming from an investigation into Russia's meddling in the 2016 presidential election.
Via Twitter, Trump has threatened to cancel all press briefings, and he has also done so during an interview with the conservative Judge Jeanine Pirro of Fox News, claiming it's impossible for any of his surrogates—including Spicer—to accurately communicate the news coming out of his White House, as he's a "very active president."
"Let's not ever do any more press briefings," Trump told Pirro Saturday. "What I'd love to do is stop them."
"In all fairness to Sean, and in all fairness to Sarah Huckabee, and in all fairness to anybody that stood up there, they don't know me," the president continued. "I'm a very active president. I'm doing, like, I'm dealing with China, I'm dealing with Japan, I'm dealing with North Korea, I'm dealing with all of these different things.... The point is this: When we have those press conferences, I've actually said we shouldn't have them."
Though the president has repeatedly boasted about the ratings Spicer's press briefings receive, he's made it clear he's no longer interested in discussing an ongoing investigation into Russia and the role of his former national security adviser, Michael Flynn.
For White House correspondents and reporters seeking answers on developments concerning his administration, Trump on Saturday offered this solution: "We do it through a piece of paper with a perfectly accurate, beautiful answer."
One problem with this solution: If Spicer's pivoting isn't enough to satisfy reporters, Trump can be certain a sheet of paper won't be either.
Another problem: Saturday Night Live may no longer be able to use Melissa McCarthy's impressions of Spicer.