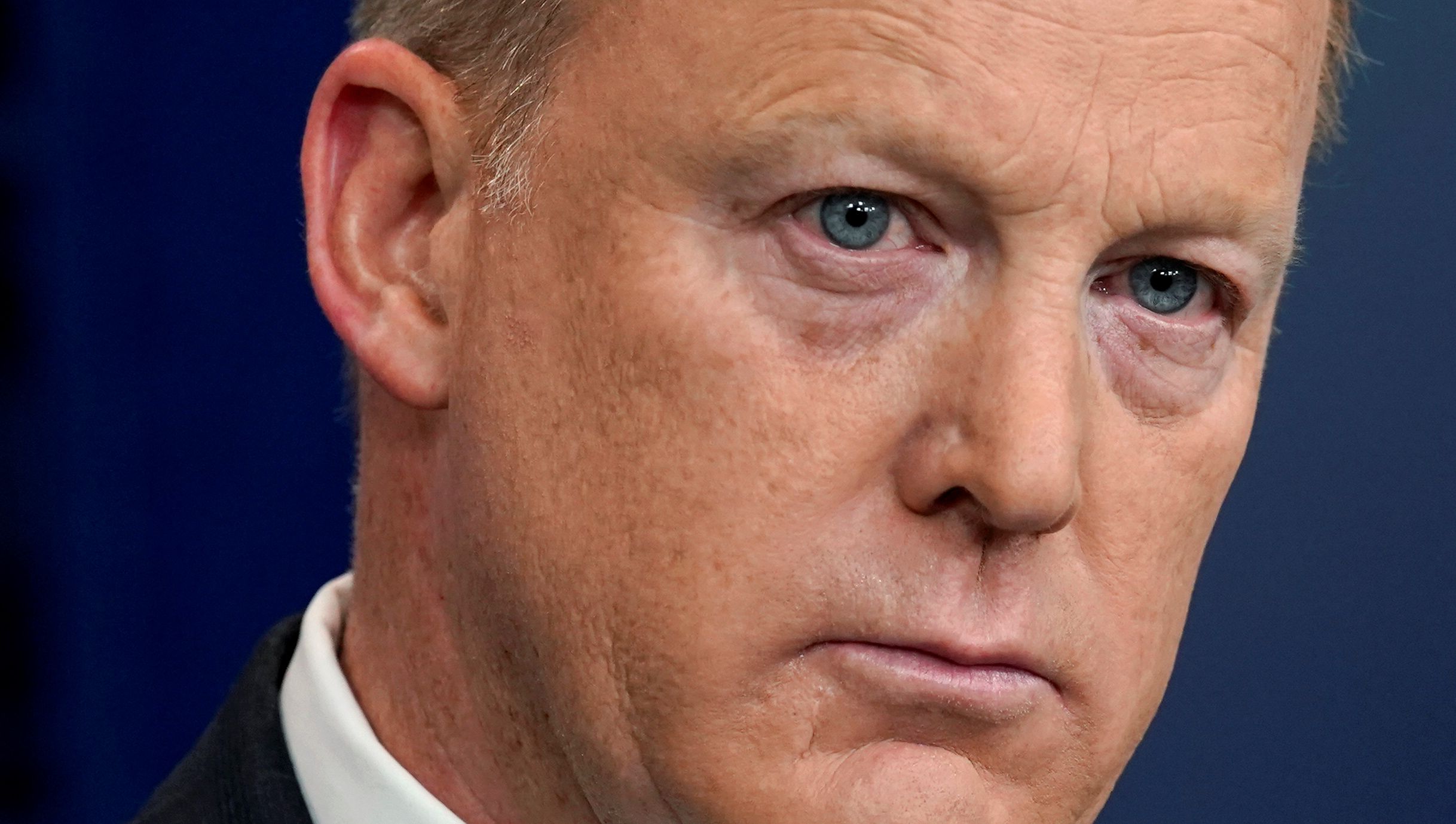 It was vintage Donald Trump Monday morning—the president blasting out angry tweets in the early hours as millions of Americans set ab0ut getting the work week started.
But as Trump pressed send on a series of posts about his executive order banning travelers from six Muslim-majority countries, he was likely complicating the already quite complicated job of White House Press Secretary Sean Spicer.
The ban—both the original version that barred entry for folks from seven countries and the current revised version that removed Iraq from the list—have been subject to legal battles, with the ultimate decision now up to the Supreme Court.
Early on in the battle over the first ban, Spicer insisted that no, the executive order was not a ban. "It's not a Muslim ban. It's not a travel ban," Spicer told reporters in January at the White House. "It's a vetting system to keep America safe."
Asked why Trump had previously used the word "ban" to describe the order in a tweet, Spicer said the president was "using the words that the media is using."
Trump insisted on Twitter on Monday that the order was, in fact, a ban.
"People, the lawyers and the courts can call it whatever they want, but I am calling it what we need and what it is, a TRAVEL BAN!" he tweeted.
He added, "The Justice Dept. should have stayed with the original Travel Ban, not the watered down, politically correct version they submitted to S.C." then tweeted two more times about the "Travel Ban" and the good it would do.
Trump's travel ban has lost a number of legal battles and often his tweets and statements have been used to argue against its legality. A page on Trump's campaign website that described his plan for a "total and complete shutdown of Muslims entering the United States" was just removed last month, although an archived version, of course, lives online.
Just before that page was taken down, Spicer was asked about the Muslim ban on the campaign site and he claimed, despite his previous comments otherwise, "I know how we've talked about this from the first day of this administration as a travel ban."