Sean Spicer Returns to White House Press Briefings After Hiding in Bush, Navy Reserve Duty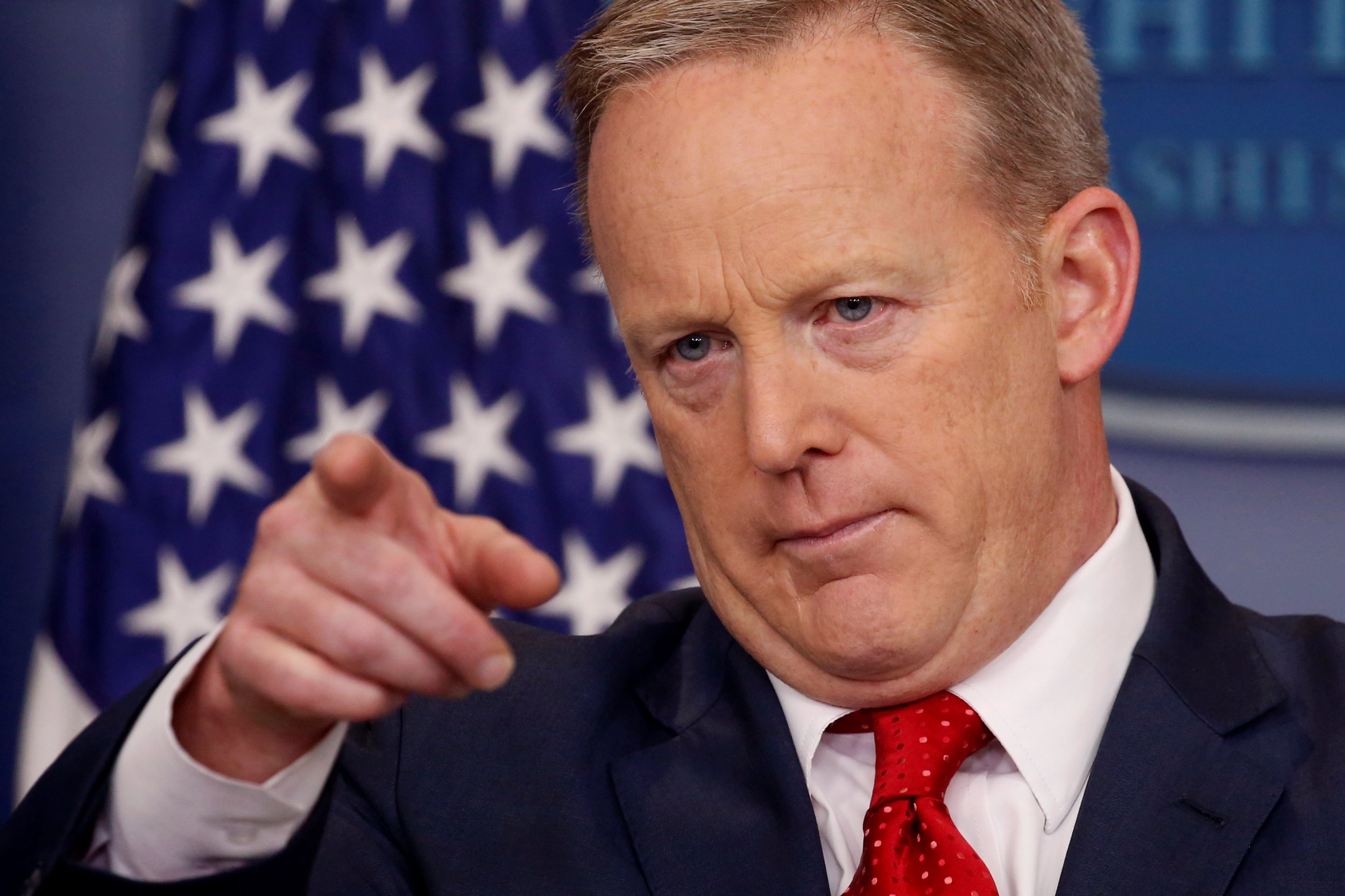 White House Press Secretary Sean Spicer is expected to return to the White House Friday afternoon, and will mark his first on-camera press briefing since President Donald Trump fired FBI Director James Comey on Tuesday evening.
Related: Will Sarah Sanders replace Sean Spicer?
Spicer was absent from the Wednesday and Thursday press briefings, in arguably some of the most critical days of Trump's presidency so far. Spicer was serving his U.S. Navy Reserve duty. He joined the reserve in 1999, and reservists are required to serve one weekend per month and 10 days per year. He is assigned to the media staff of the Chairman of the Joint Chiefs. "All previously scheduled," White House communications director Mike Dubke told CNN.
For most of the week, Spicer has been under fire for missing the briefings. Sarah Huckabee Sanders, White House deputy press secretary, filled in for Spicer on Wednesday and Thursday. There was speculation in the media that Trump was giving Sanders, the daughter of former Arkansas Governor Mike Huckabee, a tryout to eventually replace Spicer. But the White House has denied those reports.
Spicer hasn't stood in front of the press since Tuesday. That night, he emerged from among the bushes in the dark at the White House and he addressed reporters about Comey's dismissal. Comey was fired amid an FBI investigation into the Trump campaign's possible ties to Russia and after an investigation into Hillary Clinton's private use of emails during her stint as secretary of state.
"What I can tell you is the president, when given these recommendations, made a decision to accept their conclusions and to remove director Comey and begin that restoration of confidence and leadership that needs to happen there," Spicer said.
Spicer is expected to begin the briefing at 1:30 p.m. ET Friday. (Saturday Night Live likely will spoof Spicer in its cold open, around 11:45 p.m. ET this weekend.) Actress Melissa McCarthy is expected to portray him once again after popular past impressions.
Trump said in April he wouldn't fire Spicer because "that guy gets great ratings. Everyone tunes in."