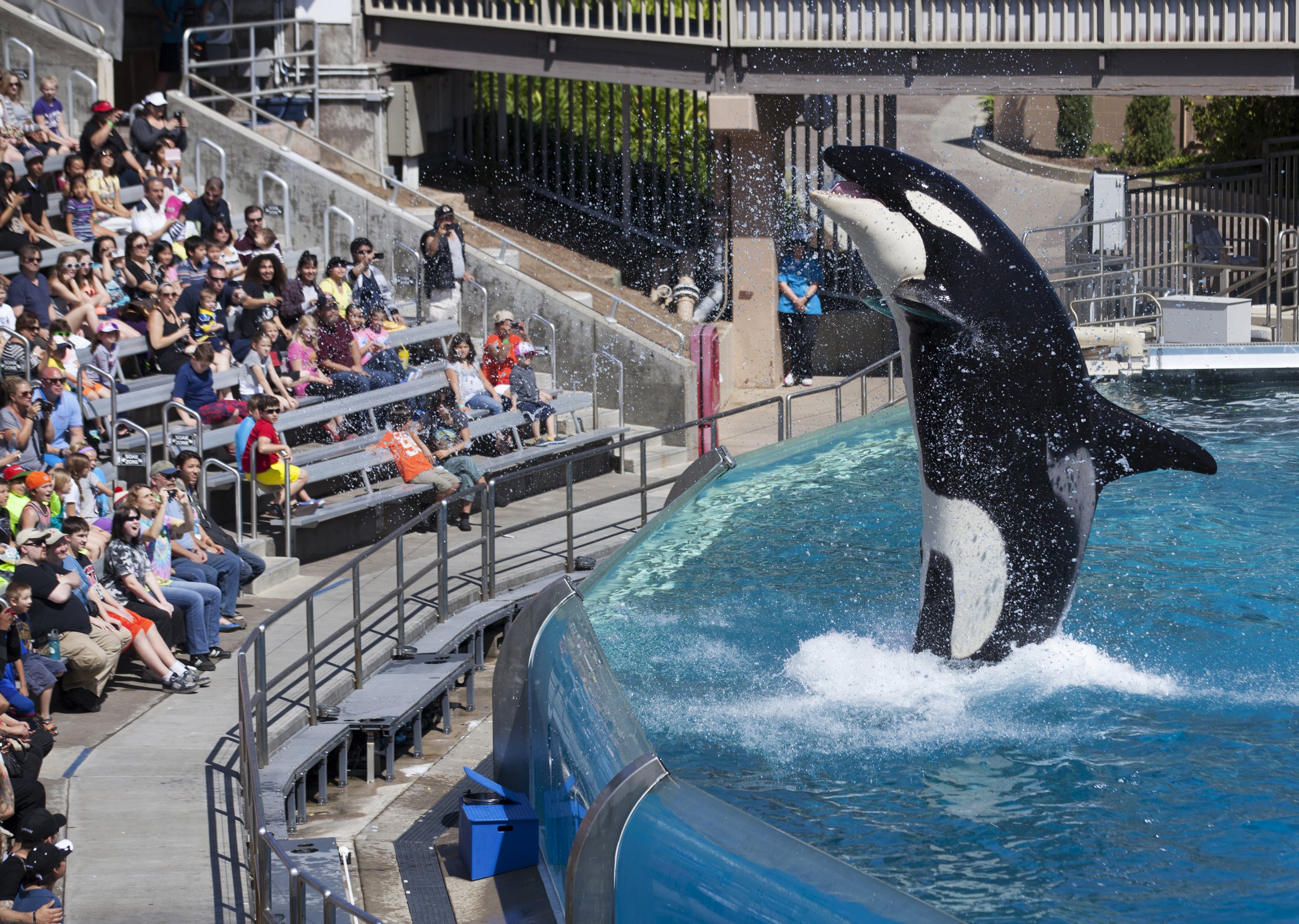 The CEO of embattled attraction park SeaWorld admitted on Thursday that the company used employees posing as animal rights activists to spy on opponents.
As originally reported by the Orlando Sentinel, SeaWorld intends to release a statement about the findings later on Thursday. SeaWorld CEO Joel Manby read from the statement, saying the company's board of directors "directed management to end the practice in which certain employees posed as animal rights activists. This activity was undertaken in connection with efforts to maintain the safety and security of employees, customers and animals in the face of credible threats."
The statement was read at the end of a conference call on SeaWorld's quarterly earnings.
SeaWorld faced a massive public backlash following the release of Blackfish, a 2013 documentary that exposed the living conditions of many orca whales in SeaWorld. The film also explored the dangers of keeping orca whales in captivity, focusing on the story of Tilikum, an orca that killed three people and was once held in captivity at SeaWorld. In November, SeaWorld announced plans to end killer whale shows at its San Diego park by the end of 2016.
In July, People for the Ethical Treatment of Animals (PETA) accused Paul McComb, an employee at San Diego SeaWorld, of posing as an animal rights activist in order to snoop on the organization. McComb is believed to have posed as a man named Thomas Jones and protested against SeaWorld with PETA.
Manby said on Thursday that McComb has returned to work at SeaWorld after being placed on leave during the investigation.