Shock Over Scathing Description for Second-Hand Wedding Dress: 'Size Fat'
A man who got cold feet over marriage has decided to sell his ex-fiancée's wedding dress online, accompanied by a scathing review.
The man, who claims he had a "lucky escape," put the dress up for sale on Facebook Marketplace.
The item's no-holds-barred description caught the attention of TikToker Paula Hopps, who shared a clip of the listing.
The title of the frock simply says "wedding dress—size fat," as the man goes into detail about why their planned nuptials fell apart.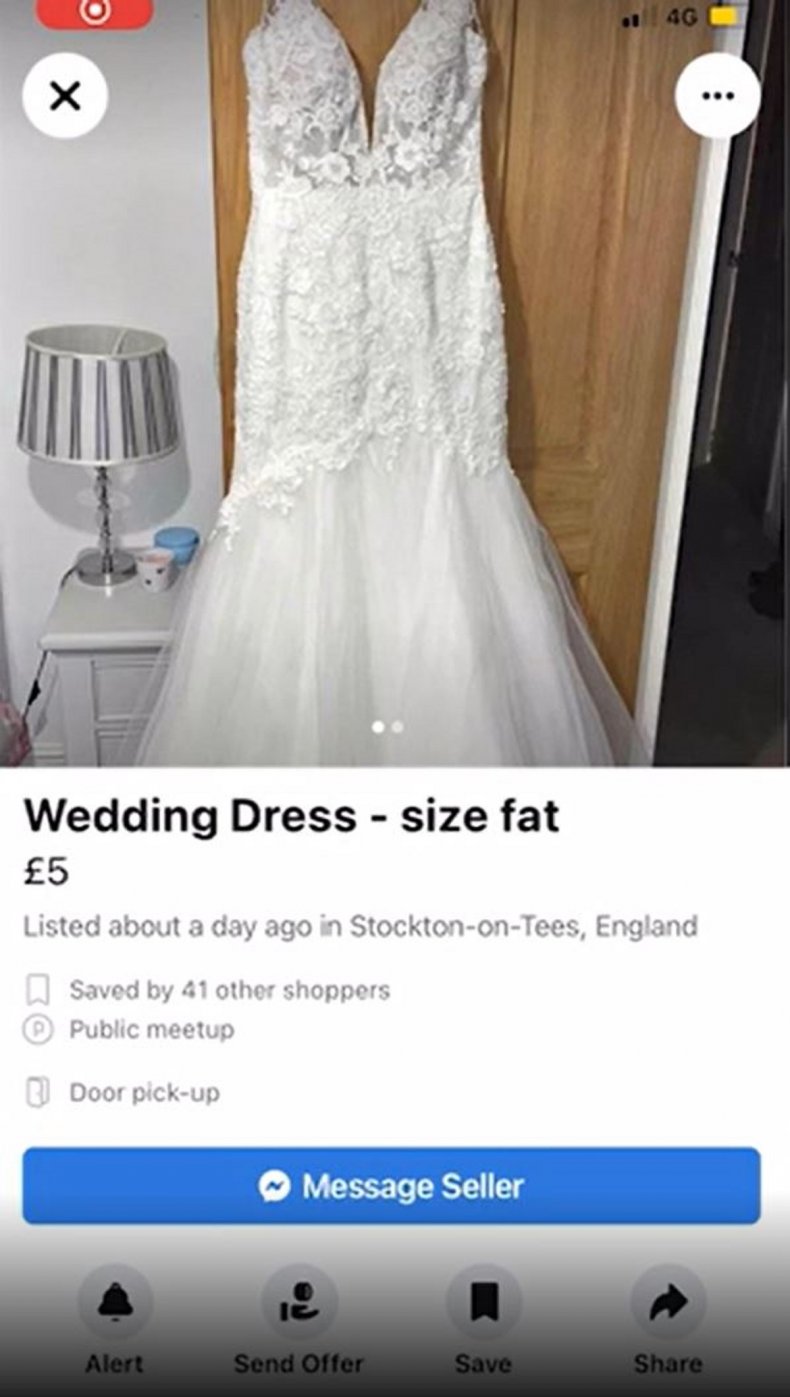 It says: "Wedding dress—would fit a larger lady, quite chavvy [derogatory British term for members of the underclass] in style so would suit a cheap slapper.
The man, based in the U.K., added: "It's a size 12 [U.S. size 8] I think—she was prone to lying so it's possibly a 14/16. [10/12]"
The dress is only on sale for a mere £5 [$6.25], and accompanied by two photos, one possibly of the bride-to-be—whose face has been covered by a clown emoji—trying it on.
Hopps captions the clip "omg," along with numerous hashtags including #cheater #cheatersgetcaught #cheating, speculating as to what happened in the relationship.
Since being shared on Friday, more than 500,000 people have seen the clip, which can be seen here, as they weighed in on the situation.
Thu-Van wrote: "What a bargain tho, that's a beautiful dress."
Nic thought: "Emotional damage."
Dog Mummy observed: "That description..."
Angelbridge929 joked: "I think he's pretty upset."
Megan Margereson commented: "Funniest thing I've seen."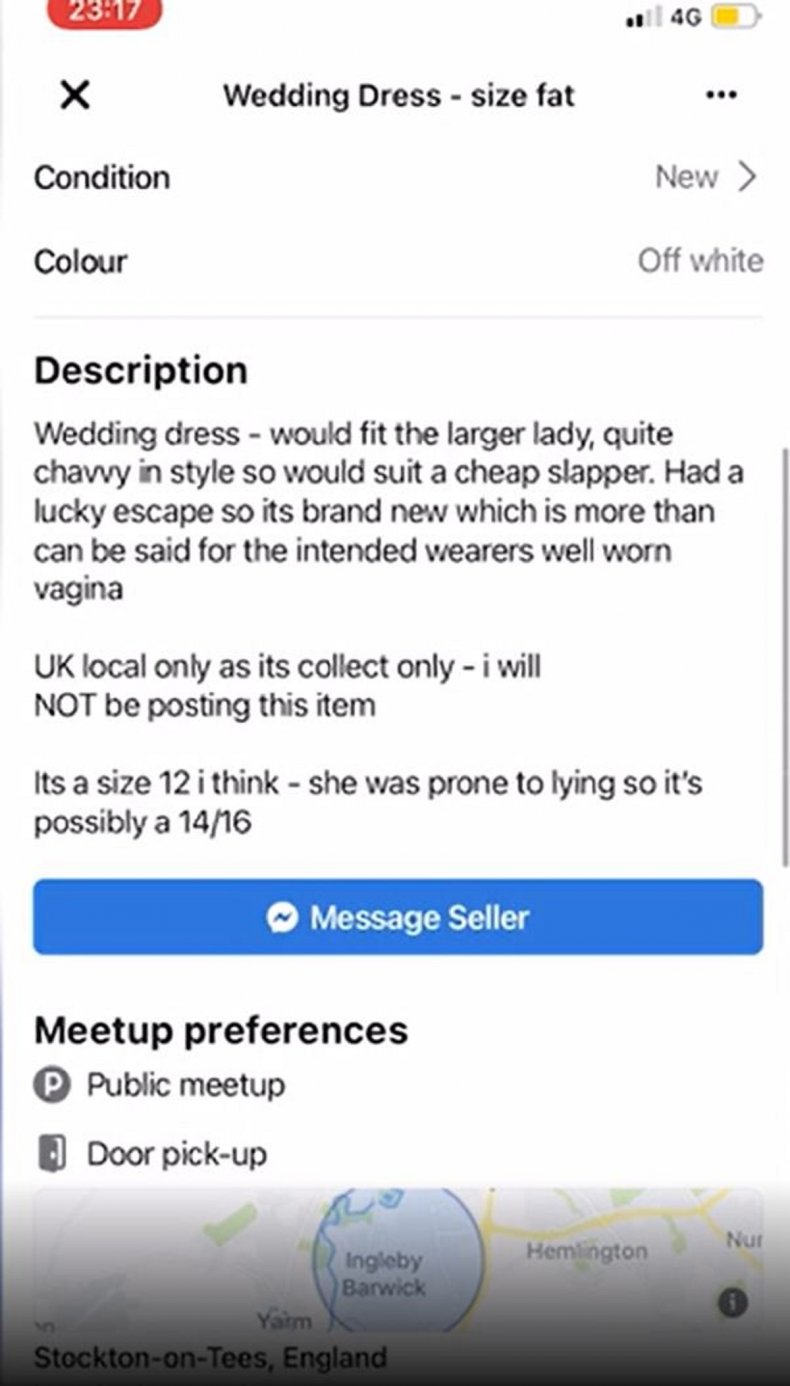 Double_Illusions quipped: "Umm I take it they aren't together anymore."
Emma thought: "He needs to work on his marketing."
Becky said: "Every woman who is a size 14 feels personally attacked."
While Louise Gilmartin added: "Don't know who has more of a lucky escape."
Second-hand wedding dresses are growing in popularity, with websites, apps and even stores now dedicated to pre-owned gowns.
It can be one way to save money amid the soaring costs of a wedding, with a 2021 Real Weddings Study survey from The Knot revealing nuptials cost $28,000 on average.
They said: "Your outfits are key components of your overall wedding budget. Our data shows that couples typically slot 6 percent of their budget on their attire.
"This percentage should include the cost of the wedding dress and/or suit, along with shoes and any accessories, such as jewelry or cufflinks."
The National Wedding Survey, published last year, revealed brides spent on average $1,300 on their dream dress.
Newsweek reached out to the original dress poster for comment.