Second Round of $1,200 Stimulus Checks Could Still Come in December
Senate Majority Leader Mitch McConnell has adjourned the Senate until November 9 with Congress still deadlocked over another round of coronavirus relief for Americans. A second $1,200 check won't come until at least after Election Day, but it could still come this year.
In August, Treasury Secretary Steven Mnuchin indicated that when a bill is passed, the government would be able to get out tens of millions of direct payments "really quickly"—within weeks.
The deadline to pass the next federal budget falls on December 11. Congress must approve another spending bill by that date to avoid a shutdown and lawmakers could seize on the window to approve a stimulus package.
In that scenario, Americans may see direct payments processed in the weeks following. Past comments from negotiators indicate that a second round of checks would look similar to the first. But a comprehensive deal would have to be passed before Americans can see another payment.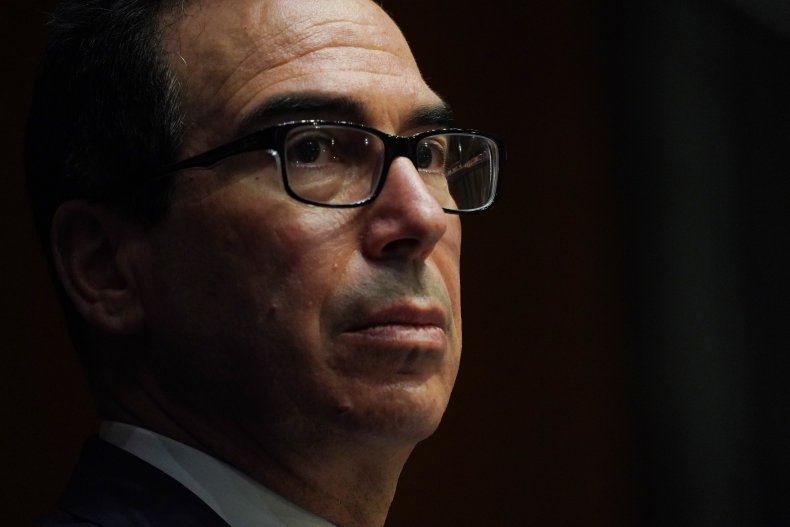 Last week, House Speaker Nancy Pelosi said negotiators have made "good progress" in establishing policies to "crush the virus." She noted that Republicans and Democrats still have some differences but insisted that both sides are "working through" them.
"We put pen to paper, we're writing the bill and hopefully we'll be able to resolve it," she said. "We could do that before the election if the president wants to. I think he does. I know we do. But we want this to be a bipartisan bill."
Pelosi and Mnuchin, who's leading talks for the Trump administration, began negotiations for another round of stimulus in August. Amid the months-long relief deadlock, Democrats and Republicans have blamed each other for the stalemate. Pelosi has accused the GOP of failing to provide enough fundings to adequately address the economic fallout caused by COVID-19, while Republicans have accused Democrats of using the pandemic to advance their political agenda.
On October 22, Pelosi told reporters that she and Mnuchin were "just about there" and expressed optimism at the prospect of a deal. When asked about stimulus checks, Pelosi said, "We've come, I think, to terms on the direct payments." President Donald Trump has publicly supported sending more direct payments and said he would sign a bill immediately for $1,200 checks.
A new Morning Consult poll, released Wednesday, showed that 45 percent of voters blamed Trump and Republicans for the lack of relief and 40 percent blamed Democrats. An additional 15 percent said they didn't know which party was responsible.
The White House has now come up to $1.9 trillion, a figure that comes close to the Democrats' latest offer of $2.2 trillion. Some Democrats have criticized Pelosi for rejecting the offer while millions of Americans are struggling to pay for rent and food amid the pandemic.
Newsweek reached out to the Treasury Department for comment.