As a Second Stimulus for Americans and the Economy, Mark Cuban Suggests 'Use It or Lose It' Debit Card
Billionaire entrepreneur Mark Cuban said to help stimulate the economy during the ongoing coronavirus epidemic, the government should issue a "use it or lose it" debit card so that households can make purchases from businesses that are struggling to stay afloat amid the coronavirus.
Cuban mentioned the idea during Verizon Media's "Reset Your Mindset at Work" online event on Wednesday, a broadcast which highlighted how some companies are providing mental wellness and other support to workers during the COVID-19 pandemic.
Calling the economic stimulus checks "a band-aid for a wound", host Julia La Roche asked Cuban about his ideas for healing the damaged economy.
Cuban noted that many businesses haven't been able to pay their employees or generate income because people don't feel confident about spending at this time of economic uncertainty. He also mentioned that the CARES Act federal stimulus package will only provide increased unemployment benefits nationwide until July 31.
As such, Cuban suggested a "perfectly timed stimulus program" where the government would issue debit cards that give citizens a limited time to use government-approved stimulus funds.
"I think we need to do a debit card program where we ... say, 'You have X number of days to use this debit card, or you lose the money that's been deposited on there,'" Cuban said.
"Because by doing that, and timing it, right, that's going to create demand for these companies so they can afford to bring their employees back after they're off of all that unemployment CARES enhancement," Cuban added.
Cuban's program resembles the federal Supplemental Nutrition Assistance Program (SNAP) program which provides low-income individuals and families with an Electronic Benefits Transfer (EBT) card. The EBT card works like a debit card for purchasing food in local stores and, in some states, EBT funds expire after a set time period.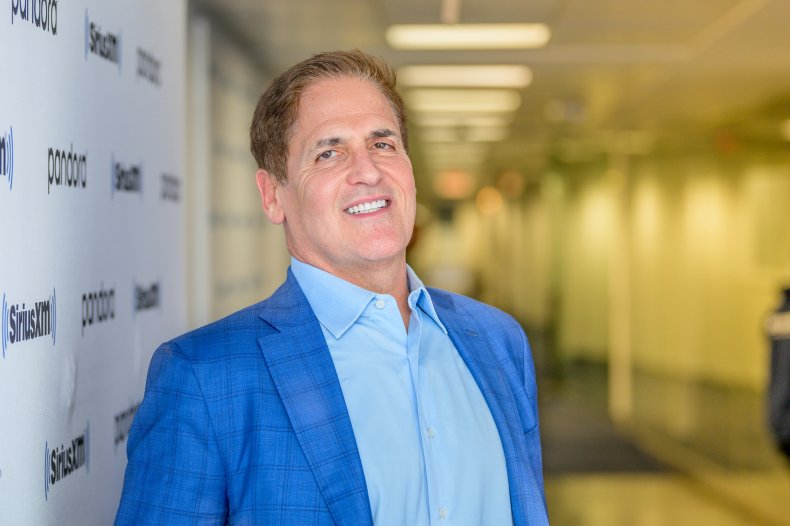 However, a recent study by the Kellogg School of Management at Northwestern University found that Cuban's idea may not actually help keep all businesses afloat because most U.S. residents spent their stimulus checks on basic needs like rent, bill payments, groceries, takeout food and other household necessities.
"Some industries you won't be able to stimulate this way," said Scott Baker, an associate professor of finance at the Kellogg School, adding that the stay-in-home orders and continued worries about the epidemic won't encourage people to spend on tourism or vehicles.
The Kellogg study also showed that stimulus recipients were much less likely to spend on durable goods like electronics, furniture or cars.
"The boost to unemployment insurance might be having a larger effect on consumer spending per dollar than the stimulus," Baker said.
On May 15, House Democrats passed the $3 trillion HEROES Act, a 1,800-page bill that would allocate $1 trillion in state and local aid and provide a second round of stimulus checks to Americans: around $1,200 for individuals and up to $6,000 for families.
Republican Senate Majority Leader of Kentucky said he expected Congress to pass another stimulus in the "next month or so."