Most Americans Would Get Second $1,200 Check Under Bill Passed by House Democrats
Another economic relief package narrowly approved by the House on Friday would provide most Americans with a second round of $1,200 checks for individuals and up to $6,000 for families. However, the legislation will not pass the Republican-controlled Senate in its current form.
The massive $3 trillion stimulus dubbed the HEROES Act was passed mostly along party lines by 208-199.
Among the provisions included is a second round of checks that would gradually phase out for individuals, head of households and joint filers whose adjusted gross incomes exceed $75,000, $112,500 and $150,000, respectively.
Also included is $1 trillion in state and local aid; an expansion of the $600 federal unemployment payments; hazard pay for essential workers worth $200 billion; $175 billion in rent, mortgage and utility relief; $10 billion of emergency grants for small businesses; a special enrollment period for the Affordable Care Act; and a 15 percent boost to food stamps.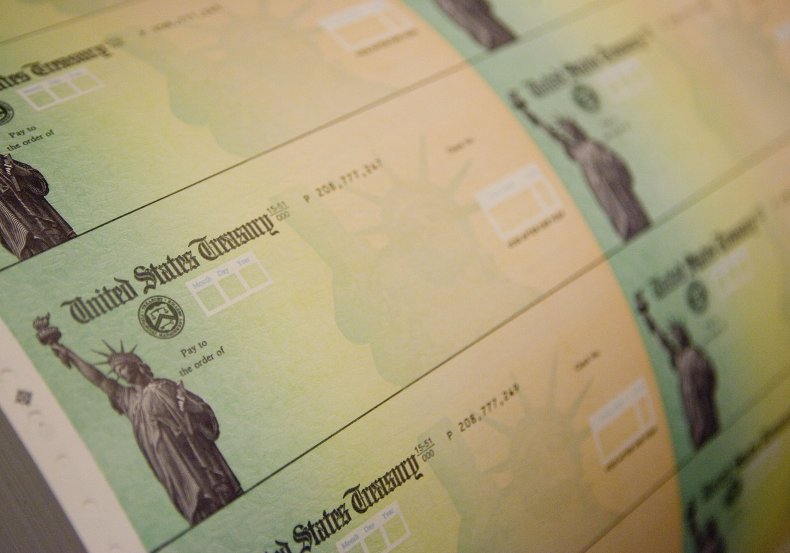 Only one Republican, retiring Rep. Peter King of New York, backed the measure because of the state and local aid. Most Republicans vocally labeled the package a "wish list" filled with unrelated pandemic provisions.
"It's always interesting to see how much patience some people have with the pain and suffering of other people; a tolerance level that is not acceptable in a great country like America with a sense of community and a concern for each other," House Speaker Nancy Pelosi (D-Calif.) said on the floor.
Though most Democrats supported the legislation, 14 did not. Mostly moderate and vulnerable members in districts who went for President Donald Trump, the small faction of defectors also cited measures within the 1,800-page text they believed were irrelevant to the dire economic status of the millions of Americans who have lost their jobs.
"I could not in good conscience vote to accept this Washington gamesmanship, or vote to approve unrelated wastes of taxpayer dollars, while Iowa sees its COVID-19 case rates climbing and parts of my district become a national hotspot," Rep. Cindy Axne (D-Iowa) said in a statement. "I will always stand up to anyone—even my own party—when it comes to doing what's right for Iowa."
Progressive members had quarrels with the stimulus payments, namely that it fell short of enough economic relief.
Congressional Progressive Caucus Co-Chair Pramila Jayapal (D-Wash.) was the most vocal among the opponents. She pushed one of her own proposals to be included, which would have guaranteed paychecks to workers by having the federal government pay wages and salaries rather than private companies.
"This was a difficult decision for me, there are a lot of things that are good in the bill," Jayapal told reporters. "But at the end of the day I think that for us as Democrats we should be putting forward our plan of a couple of things: how we keep people from getting unemployed, how we stop mass unemployment, how do we keep paychecks in people's pocket."