Stimulus recipients receiving money in the form of prepaid debit cards to support them during the COVID-19 crisis have reported mistaking their payments for junk mail.
Earlier this month, the Treasury announced around 4 million Economic Impact Payments (EIPs) would be sent as cards, with qualifying adults receiving up to $1,200 and children up to $500 each in funds under the CARES Act.
In a statement, released May 27, the Internal Revenue Service (IRS) said it wanted to remind taxpayers some payments are being sent by prepaid debit card and highlighted that they arrive in a plain envelope from "Money Network Cardholder Services."
Some people unaware of this have not made the connection to stimulus payments when seeing the letter, instead mistaking it for junk.
One recipient, Bonnie Moore, said her husband cut up a card they were sent, assuming it was a "fake card."
She told CBS affiliate Wink News: "My husband looked at it, briefly read it and he said, 'Do you want this?' And I said, 'I don't need another fake card,' so he cut it up in little pieces."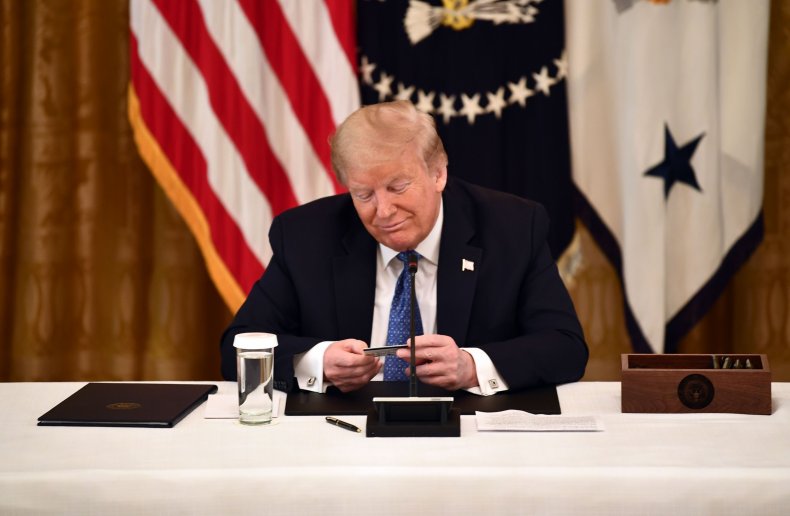 Jacké Dollar, 73, also said she cut her card up, according to USA Today, later thinking "I bet it's that stimulus thing."
Vicki Wade, of Texas, said people might throw the envelope away "at first glance," telling KCEN she almost did so with hers, as she does not usually use Money Network as a bank.
Others spoke of concerns they almost threw theirs away, with one named Chad Tiller sharing a video showing what he described as a "nondescript envelope," which he felt a card in.
"I probably could have thrown this in the trash and you might too," he said, before urging people to not do so if they receive an envelope from Money Network Cardholder Services.
"I don't want people to throw away their money," he added.
Others spoke of being "damn close to throwing away" the envelopes, as they urged recipients not to do so.
Lawmakers have taken to social media to flag this detail to people, with Sen. Rob Portman (R-OH) recently tweeting the details and urging: "Keep an eye on your mailbox."
Rep. Ed Perlmutter (D-CO) also shared the details and wrote: "This is legitimate and is from the IRS."
Florida's Attorney General Ashley Moody said some people "are confusing stimulus debit cards for junk mail," and added: "If you are expecting a stimulus payment, know that it may be sent as a debit card. Look out for an envelope from Money Network Cardholder Services & a debit card w/a MetaBank logo on the back."
The IRS also issued a reminder to "check your mail" on Twitter, with details of how the cards arrive.
Treasury Secretary Steven Mnuchin, outlining details of the cards in a previous statement, said: "Prepaid debit cards are secure, easy to use, and allow us to deliver Americans their money quickly. Recipients can immediately activate and use the cards safely."
If EIP cards are lost they can be replaced by calling a customer service line at 1.800.240.8100.
A Treasury release on May 18 said more than 140 million EIPs have already been made. Around 150 million are expected overall.
For those awaiting checks, people who usually file tax returns can track the status with Get My Payment a tool from the IRS.
Those who do not file tax returns, including those whose income is less than $12,200 or a married couple filing jointly with an income less than $22,400, can use the IRS' separate tool, which is under Non-filers: Enter Payment Info Here on the IRS website.
Newsweek has contacted the IRS and the Treasury for comment.
As the first round of EIPs continues to be made, lawmakers are considering a second stimulus bill to support the economy as it reels from the coronavirus crisis.
The HEROES Act, which was passed by the House of Representatives and includes measures for a second round of direct payments, has stalled in the Senate, which is currently on recess. The GOP majority has also said it would not pass the $3 trillion bill, put together by House Democrats, describing it as a "left-wing wish-list."
Senate Majority Leader Mitch McConnell has said further legislation could come "in the next month or so," but it is not certain this would include another round of stimulus checks. Newsweek has contacted McConnell for comment.
Polling has suggested Americans would like to see a second set of direct payments. A recent survey by OnePoll, which asked 2,000 Americans from April 28-30, found 82 percent felt a one-off payment was not enough, detailing their desire for people to receive money each month amid the coronavirus outbreak.
Another poll earlier this month, from CNBC/Change Research, which sought the views of 3,544 likely general election voters from May 1-3, found 74 percent of those asked in Arizona, Florida, Michigan, North Carolina, Pennsylvania and Wisconsin support recurring direct payments to individuals through the pandemic.
As previously reported by Newsweek, Google searches for details of a second payment have also risen as people seek details.
Coronavirus case numbers continue to rise across the U.S., with nearly 1.7 million infections confirmed, according to Johns Hopkins University data.
More than 100,000 coronavirus victims have died in the states, while more than 391,000 are said to have recovered, according to the Johns Hopkins figures.
The graphic below, from Statista, shows the worst-hit states as of May 27.