Secret Service Detains Mar-a-Lago Driver for Firearm While Trump Prepared to Golf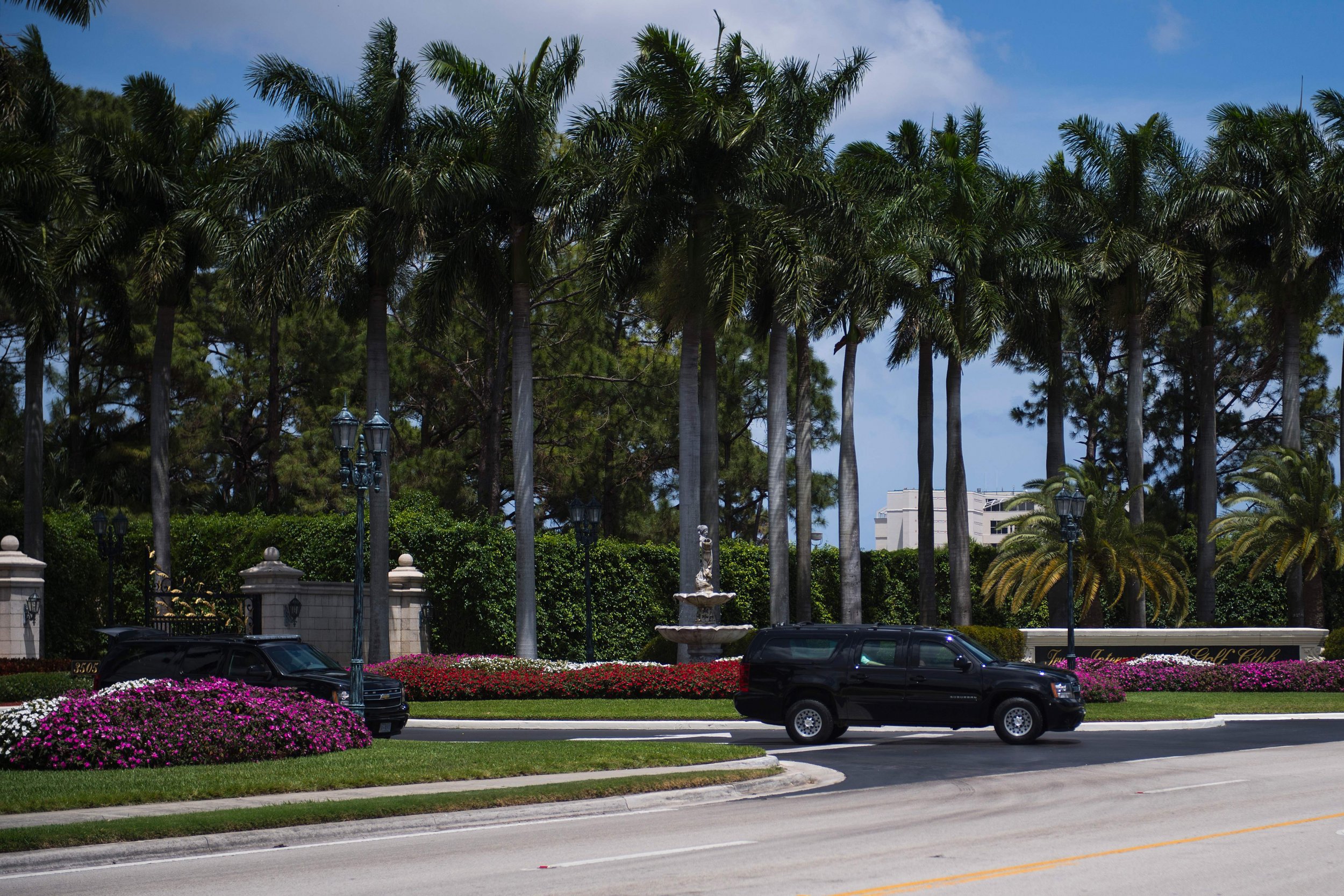 A press van driver in President Donald Trump's motorcade was reportedly detained Monday for having a personal firearm in his baggage outside Trump's Mar-a-Lago resort.
Related: Trump Golf Trips Have Cost Nearly $150,000 in Cart Rentals for Secret Service
The driver, an unnamed man who is an outside contractor, was caught during a routine security sweep in a parking lot across the street from the club about an hour before press vans joined the presidential motorcade that was scheduled to enter Trump's private golf course nearby, according to The Hill.
In a statement, the Secret Service said the driver was "briefly detained" and "found to be in lawful possession" of the gun. The agency stated that "security measures worked" and that "at no time was any Secret Service protectee in danger or impacted."
The incident happened "while POTUS was getting ready to golf," New York Times White House correspondent Katie Rogers tweeted in the morning.
On Monday, Trump hit the golf course after avoiding one of his favorite hobbies over the weekend out of respect for the 17 people who were killed during a school shooting in Parkland, Florida, last Wednesday. He visited people affected by the massacre three days earlier.
Officials pulled the driver aside and took his bag for additional inspection. He told reporters he forgot to leave his gun inside his own vehicle. All the drivers were barred from entering the club, leaving White House staffers to drive the vans.
"The incident was investigated by the Secret Service and our partners at the Palm Beach County Sheriff's Office (PBSO) and resolved," the agency stated.
In a separate incident on Monday, another press van on the club grounds grazed a Secret Service vehicle in the parking lot and caused minor damage. No one was injured.
White House officials did not comment on whether Trump ended up playing golf. The president was scheduled to return to Washington, D.C., Monday afternoon, after capping off President's Day weekend at the resort he calls the "Winter White House."
SaveSave
SaveSave