Secret Service Use of Texts on Jan. 6 'Very Suspicious,' Expert Says
An author who has written about the U.S. Secret Service has said the apparent use of text messages by agents on January 5 and 6, 2021 was "very suspicious" and that it would have been "criminal" to delete those messages.
Jeffrey Robinson, co-author of Standing Next to History: An Agent's Life Inside the Secret Service, spoke to CNN on Monday and suggested that it was odd for Secret Service agents to communicate by text rather than via their radios.
His comments come as the Secret Service is due to deliver text messages from January 5 and 6 to the House of Representatives' Select Committee investigating the events of the Capitol riot on Tuesday, after the committee issued the agency with a subpoena.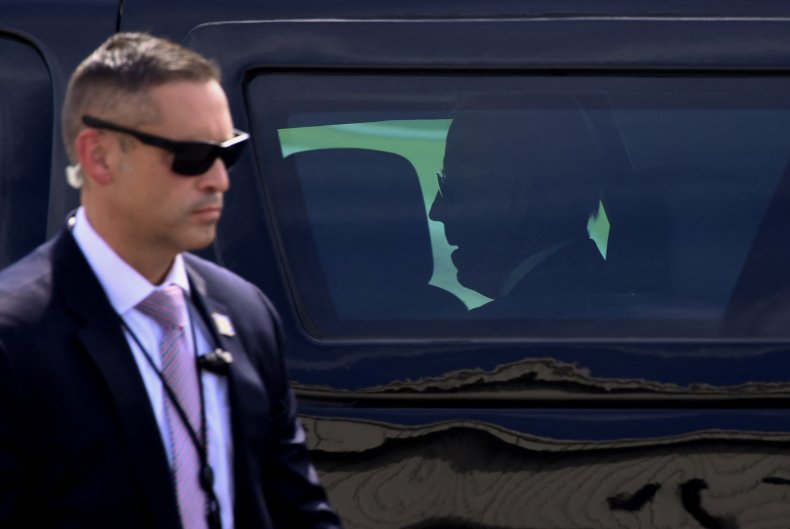 The Department of Homeland Security (DHS) inspector general has accused the agency of deleting the messages and told the committee on Friday that the Secret Service had changed their explanation about how the text messages had been deleted.
CNN's John Berman played a clip of Republican Representative Adam Kinzinger and noted that Kinzinger had said "it's quite crazy that anything would be deleted. How crazy do you think?"
"It's criminal. It's criminal," Robinson said. "First of all, you have to understand something, and you've been in the business long enough to know that when you do any sort of investigative journalism there are two pillars, first is there is no such thing as a coincidence and the second thing is everybody lies. That explains the Secret Service response."
"Also, emails and texts do not get erased," he went on. "You may take them off of your phone, you may take them off of some server, but they exist somewhere out in cyberspace. So if the Secret Service cannot find them, cannot turn them over or, more relevantly, is not willing to turn them over, the NSA can get them and the committee should turn immediately to the NSA to have everything."
Newsweek has asked the Secret Service for comment.
The Secret Service has denied that the text messages in question were deleted, but said in a statement on Thursday that some other data had been lost as part of a "reset" of the agency's mobile phones.
"But there's something else at work here," Robinson said on Monday. "These are texts and emails. You've followed the president, you know that when the Secret Service goes out with the principal, the president, there may be 150, 200 agents at every stop along the way in advance of where he's going, where he's been, whatever.
"They're all on the earpiece in their ear and the microphone on their sleeve. That's radio traffic that's going around all the agents in real time. That's all recorded. Why would anybody send a text or an email unless they didn't want to be on radio traffic—that's very suspicious," he said.
The DHS inspector general told the House select committee on Friday that the Secret Service's explanation for the deleted text messages had shifted. Inspector General Joseph Cuffari told the panel that the agency had at one point blamed software upgrades but at another point blamed device replacements.
None of the text messages the committee is seeking were permanently deleted, however, and the committee expects to receive them by Tuesday.