Secretary Kermit the Frog? Biden's 'Dream Team' Gets the Meme Treatment
Since Joe Biden became president-elect on Saturday, there has been much speculation about who he would put on his cabinet, and the media has joined the fray.
Axios speculated that Pete Buttigieg, Mayor of South Bend, Indiana would be part of the president's cabinet. The New York Times suggested that Michèle Flournoy, former Deputy Assistant Secretary of Defense for Strategy from Bill Clinton's administration, could lead the Defense Department, and Susan Rice, former national security adviser under Barack Obama, could be Secretary of State. While USA Today speculated Massachusetts Senator Elizabeth Warren and Minnesota Senator Amy Klobuchar could serve under Biden.
Joe Biden served as the senator of Delaware for over 25 years, and during that time he made many connections and formed many relationships, but who will he choose?
New Zealand native and blogger David Farrar shared his Biden dream-team cabinet on Sunday evening. His appointees included Utah Senator Mitt Romney, Buttigieg, Illinois Senator Tammy Duckworth and former Speaker of the House Paul Ryan.
Without a moment wasted, folks on Twitter came up with their own cabinet dream team for Biden, and so it was a meme was born.
Comedian Demi Adejuyigbe imagined the ghost of former president Ronald Reagan and Wimpy from Popeye as part of Biden's cabinet.
One user cleverly included all the women named in "Mambo No. 5." Surely Lou Bega had no idea his one-hit-wonder would ever receive the political treatment.
Someone else offered their dog for every empty seat. Depending on the department, however, Rollo would rise to the occasion as fit. For example, Rollo will wear glasses when handling the Department of Education, but in his Homeland Security Role will bark at the television "when there are other dogs on there."
The Muppets were also proposed, including Kermit the Frog, and Count von Count as the head of the Department of Treasury.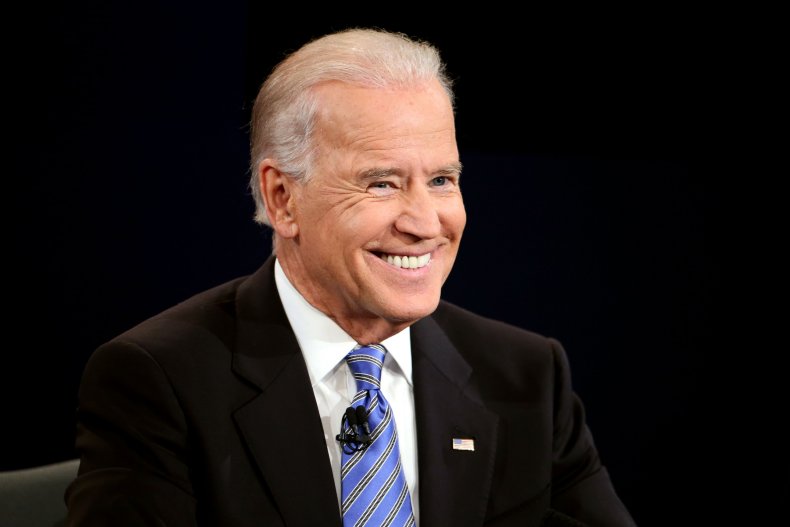 Someone enlisted basketball players as Biden's cabinet, including Michael Jordan, Magic Johnson, and Charles Barkley.
Another user proposed appointing Gandalf the Grey, the Black Knight from Monty Python and the Holy Grail, along with Italian dictator Benito Mussolini.
Biden told USA Today in June: "Across the board – from our classrooms to our courtrooms to the president's Cabinet – we have to make sure that our leadership and our institutions actually look like America."
The president-elect also said he wants to make sure the people he appoints are representative of the county. "I said from the outset I wanted a campaign that represented America, and I think we did that. Now that's what I want the administration to look like," he said during his speech on Saturday night.