'See' Season 2: Who Is Joining the Cast of the Apple TV+ Show?
See Season 2 begins on Apple TV+ today and Jason Momoa's Baba Voss is set to encounter a new world of characters.
Most of his cast mates from Season 1 return too, with many of them experiencing a change in circumstance after the events of the first season.
For those who haven't watched the show yet, See is based in a world where a deadly virus killed almost all of the human race, but centuries later the only survivors on earth have lost the sense of sight.
Season 2 sees Baba Voss struggling to reunite his torn-apart family and avoid the war and political games that surround him. This won't last long though as a familiar face from his past threatens his family even further.
Steven Knight (Peaky Blinders) created the dystopian series, and the first three episodes of Season 2 are available to watch on Apple TV+ now.
Who Is In See Season 2?
Momoa returns in the lead role as skilled warrior and leader of the Alkenny tribe Baba Voss. Oscar-nominated actress Alfre Woodard also returns as Paris, the wise elder member of his tribe.
Joining them is Dave Bautista (Guardians of the Galaxy) who portrays Bab's brother Edo Voss. Bautista is a menacing new addition to the show and made his debut in See at the end of the first season.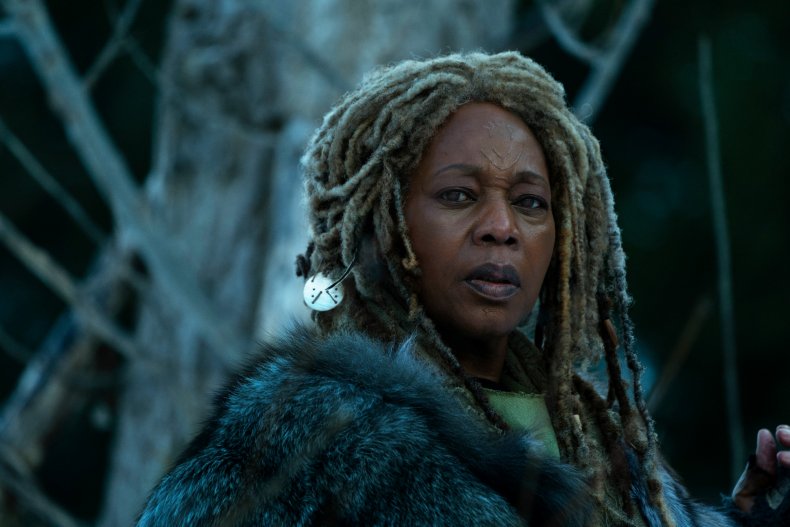 Tom Mison (Watchmen) joins the cast as Lord Heron, a diplomatic ruler of a new city to be introduced to the show. He develops a relationship with Queen Kane as she decides she wants to make his city her new capital.
Sylvia Hoeks and Hera Hilmar, Queen Kane and her sister Maghra respectively, return and are on the run together. Other returning cast members include Christian Carmago, Archie Madekwe, Nesta Cooper and Yadira Guevara-Prip.
After making a brief appearance at the end of Season 1, Joshua Henry returns as Jerlamarel, the biological father of children who can see. Momoa's former Stargate: Atlantis cast mate Joe Flanigan revealed he's joining the cast on his Cameo page in October 2020.
Other actors confirmed to appear in Season 2 include Eden Epstein, Hoon Lee, Olivia Cheng, Tamara Tunie and David Hewlett, another Stargate: Atlantis alumni.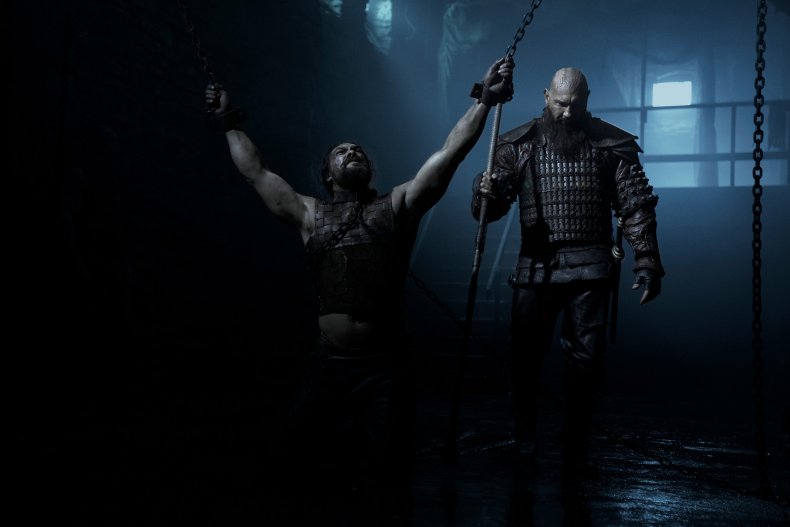 Will There Be a See Season 3?
Season 2 of See starts today (August 27) with three episodes available to watch now before each subsequent episode drops every Friday.
On June 11 2020, Apple confirmed that See will return for a new season, meaning that the story will extend past Season 2.
During Tom Mison's interview with Newsweek, he confirmed that filming for Season 3 is scheduled to end on October 28, 2021. Filming is taking place in various locations across Canada.
Production for Season 2 was delayed by the COVID-19 pandemic which further delayed the release date. At the moment there seems to be nothing slowing down production and we look set to get Season 3 in 2022.
Season 1 of See and the first three episodes of Season 2 are available to watch on Apple TV+ now.