'Self Made' Netflix Release Date, Cast, Trailer, Plot: Everything We Know About the Octavia Spencer Series
A few months after leading the cast of AppleTV+'s Truth Be Told, Octavia Spencer is back at the head of another streaming show. In Self Made: Inspired by the Life of Madam C.J. Walker, the release date of which is this week, Spencer plays the wealthiest self-made woman of her time who created a hair care empire in the late 19th and early 20th century.
Joining Spencer in the series, the trailer of which is on Netflix now, are a starry cast that also includes Blair Underwood, Tiffany Haddish, and Carmen Ejogo, in the story of Spencer's character building her business after the signing of the Emancipation Proclamation.
When is Self Made out on Netflix?
The release date for the Octavia Spencer series is March 20. All four episodes of the first season will be released at once after midnight Pacific Time, though the release time in your country will depend on your time difference from America's west coast.
Who is in the cast of Self Made?
Leading the cast is Oscar winner (for The Help) Octavia Spencer as Walker, born Sarah Breedlove, who made a fortune selling products designed specifically for black women. Speaking to NPR, the Hidden Figures and Shape of Water actor said, "She was a woman of purpose. I've always known her story. But what's interesting is her legacy is known in African American culture, but not really by the masses."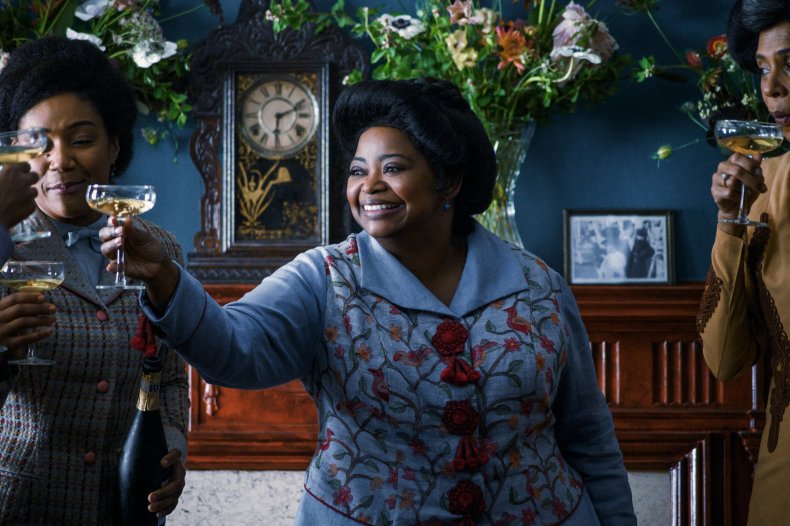 Also starring in the series are:
Blair Underwood (Dear White People) as Sarah's husband C.J. Walker
Tiffany Haddish (Girls Trip) as her daughter Leila
Carmen Ejogo (True Detective) as Addie Monroe a business rival to Sarah
Garrett Morris (2 Broke Girls) as Walker's father-in-law Cleophus
Kevin Carroll (The Leftovers) as her longtime lawyer Ransom
Bill Bellamy (Insecure) as Ransom's cousin Sweetness.
What will happen in Self Made?
The official Netflix synopsis for Self Made reads: "Academy Award winner Octavia Spencer stars as Madam C.J. Walker, the trailblazing African American haircare entrepreneur who was America's first female self-made millionaire. Inspired by the book, On Her Own Ground written by Walker's great-great-granddaughter A'Lelia Bundles, the Netflix original series, Self Made: Inspired By The Life Of Madam C.J. Walker brings the uplifting story of this cultural icon to the screen for the first time. Against all odds, Walker overcame post-slavery racial and gender biases, personal betrayals, and business rivalries to build a ground-breaking brand that revolutionized black haircare, as she simultaneously fought for social change."
Spencer is also the executive producer on the series, which she optioned around the time of making Hidden Figures in 2016.
Self Made is available on March 20 on Netflix.