'Selling the OC''s Alex Hall Spills On Cast 'Tension' and Kayla Cardona
Alex Hall is the star of the glamorous new Netflix show Selling the OC, a spinoff of hit series Selling Sunset.
The eight-part series documents the lives of those working in The Oppenheim Group's new Orange County office, following Jason and Brett Oppenheim's expansion of their luxury real estate agency.
Selling the OC has all the drama you would expect of a Selling Sunset sister show, with tensions rising throughout the course of the series as the cast navigate new friendships, scandals, and, of course, selling multi-million dollar properties.
Speaking to Newsweek just hours before the show was released on Netflix on August 24, Hall, 33, said she was "beyond" excited for the episodes to finally be available to the world.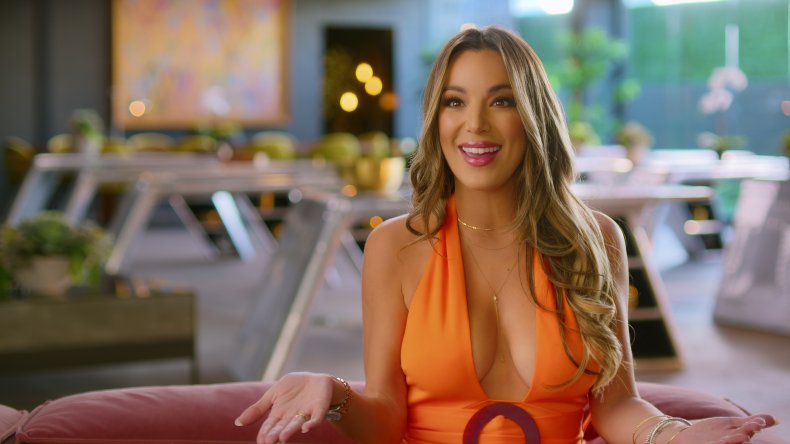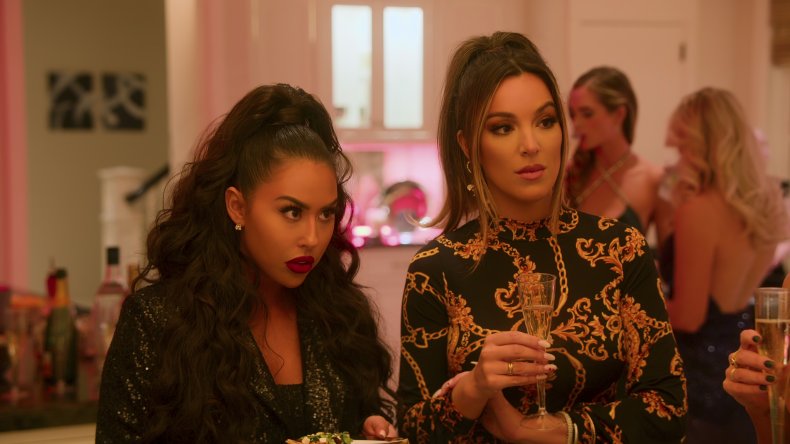 The single mom of two revealed that the cast, which includes Austin Victoria, Brandi Marshall and Gio Helou, had the opportunity to see the series ahead of its official release. Things were apparently a bit awkward between the cast mates after they watched the episodes back.
Hall, who worked as an interior designer before her career in real estate, told Newsweek: "We all got together for a press event a few weeks ago and it was the first time we'd seen each other in person. I mean, while we were watching the show, a few of us are closer than others, obviously, and we were calling each other like, 'Oh my god,' and talking about it, but when we all saw each other in person there was a little bit of tension."
Hall specifically spoke of her co-star Kayla Cardona, who gets caught up in the show's central drama when, during a drunken night out that is not shown on screen, she attempts to kiss her fellow realtor Tyler Stanaland—who is married to Pitch Perfect star Brittany Snow.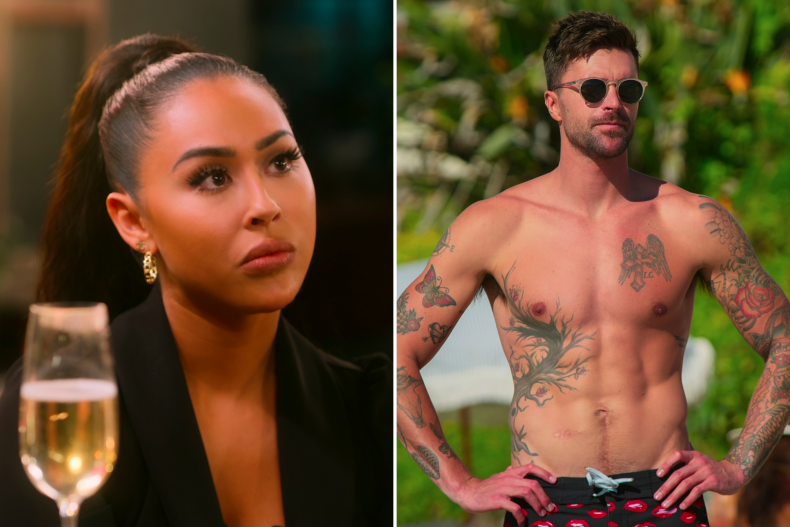 The attempted kiss causes fallouts between Cardona and Hall, and Cardona and Polly Brindle, who takes particular offense to the incident due to her own marriage ending due to infidelity, leading to Cardona feeling ostracised from the group.
Later in the series Cardona apologizes for her actions and makes peace with Stanaland.
Speaking about Cardona and how their in-person reunion went, Hall said: "I immediately texted her after [watching the show] and asked, 'How are you feeling?' and I didn't get a response but I saw her in person at this press junket and said, 'How are you feeling?' and she said, 'Good, great.'
"I know that there was a lot going on for all of us but especially for her and, regardless of what's right or what's wrong, she's human and it's her life, and I don't think she expected it to take that turn. I was just empathetic to that and I just wanted to do a pulse check on her and she seems to be doing really well."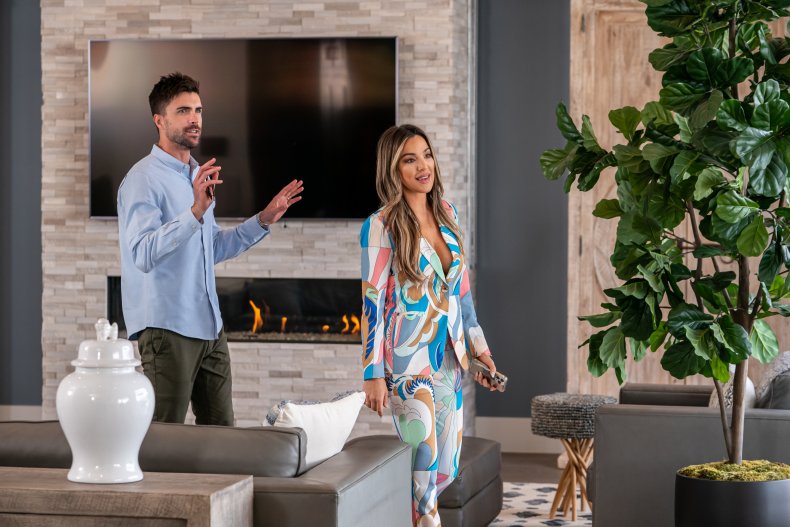 "Everybody else is pretty happy and excited," Hall added, "We're all just excited to be a part of it."
While Stanaland's marriage to actress Snow is a major storyline in Selling the OC, he's not the only cast member with a famous partner. Former public relations executive Marshall is married to ex-pro-basketball player Sean Marshall, while Alexandra Jarvis is engaged to Slip Cash CEO Sergio Ducoulombier.
Selling the OC Season 1 is now available to stream on Netflix.