'​​Selling Sunset' Is Getting An Orange County Spin-Off—Here's What We Know
Selling Sunset has become a must-watch show for many around the world who want to live vicariously through the lifestyles of the rich and the famous—and the bitchy. So it is no surprise that Netflix is working on a spin-off to the L.A. real estate reality show.
Earlier this week, Variety reported that the streamer was working on Selling the OC, a spin-off series that follows a second Oppenheim Group office in Newport Beach in the Orange County area of Los Angeles.
The Oppenheim Group website gives us a glimpse of the realtors who will be the Chrishells, Christines and Amanzas of this new show, and details are starting to emerge about the Netflix spin-off.
Here's what we know about Selling the OC.
Filming has already begun
Trying to avoid the 15-month gap in Selling content between Sunset Seasons 3 and 4, shooting has already begun on this new spin-off.
What we do not know, however, is when this new spin-off is set to be released on Netflix —though we can make a prediction based on how long Selling Sunset takes to shoot. Season 4, for example, began shooting in May and is coming out on November 24.
As such, it seems that Selling the OC is being set up for a spring 2022 release in April or May. This would also be in line with the six month gap between Selling Sunset Seasons 2 and 3.
A familiar face from Selling Sunset will be crossing over...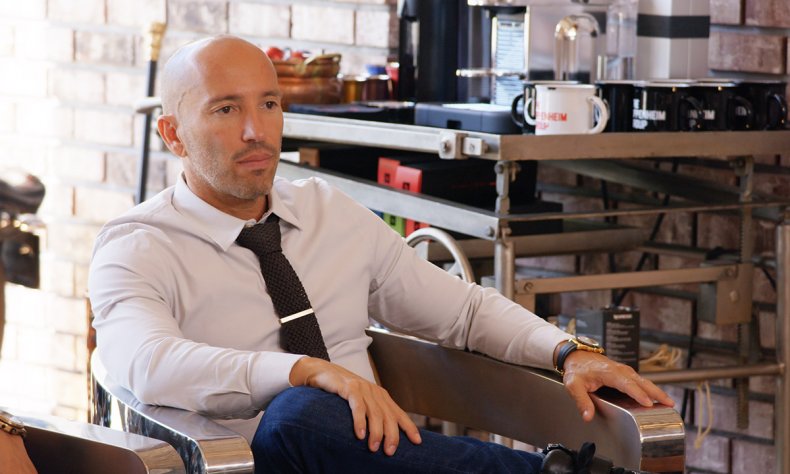 As this new spin-off is set at another Oppenheim brokerage, Jason Oppenheim is set to crossover from Sunset to OC (as confirmed by Variety).
He may, however, be the only one of the Oppenheim brothers to appear in the new Netflix show. After all, Christine Quinn did some characteristic pot-stirring in a Glamour interview, where she said, "Brett [Oppenheim] has left to start his own brokerage. The girls are fed up with the favoritism of Mary in the office. We don't know who will move where. It may be the battle of the brokerages!"
Jason, however, said that this may be more structured reality than actual reality. He said on U.K. daytime show Lorraine, "I think Christine tried to fan those flames. He's not starting his own brokerage and hiring agents and competing, we're still working together."
...But another one won't be
Rumors have been swirling that Selling Sunset star Heather El Moussa (nee Young) would be leaving Sunset to join OC, as in real life the realtor is now working for the Newport Beach branch (as we can see on the firm's website).
However, producers confirmed to Variety that she would not be moving over to this new show. In fact, at time of writing, no Sunset stars have confirmed that they will be crossing over other than Jason Oppenheim.
Selling the OC will introduce a batch of new realtors
On the Oppenheim Group page, around 20 realtors are listed as working in the branch.
Of these, Brandi Marshall is confirmed to appear on the show, as are two realtors who currently do not have profiles on the website, Alexandra Hall and Austin Victoria.
The Oppenheim Group describes Marshall as: "​​​​A former Public Relations executive, Brandi Marshall has been providing solutions for her clients for over 15 years. Parlaying her expertise into the real estate profession as 'the great communicator,' she is a sharp negotiator while being patient and ensuring her clients achieve their end goal."