Senator Chuck Schumer Is On a Crusade Against Caffeinated Peanut Butter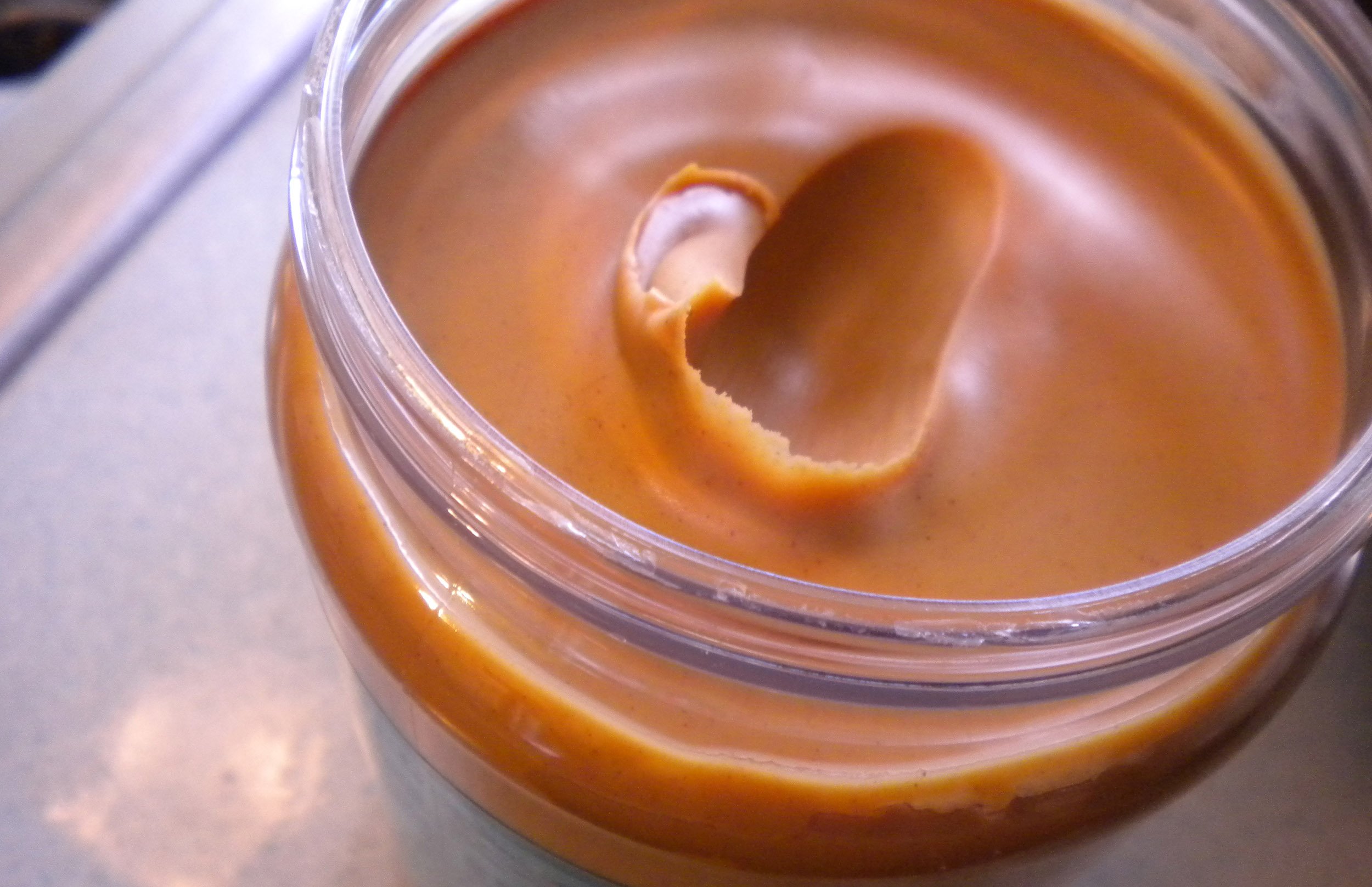 There are some foods that scream "wholesome!" and at the top of that list is definitely peanut butter. But one company has recently put out a product that turns this beloved rated-G sandwich spread into something that should be more NC-17.
The company describes Steem, a caffeine-infused peanut butter spread as a product "designed to provide a consistent release of sustained energy." One serving—approximately two tablespoons—of this peanut butter has as much caffeine as two cups of coffee or two Red Bulls or five cans of Coke. One entire jar contains 1,200 mg of caffeine.
The company says protein-rich peanut butter is a great delivery system for caffeine because the body naturally digests the food at a slower pace than, say, coffee. It was developed for bodybuilders, and is currently only available for sale online or at a small number of fitness centers and CrossFit franchises in Connecticut and Massachusetts. But the company says STEEM may also be useful outside the gym.
The website provides some suggestions for how to make STEEM work for you: "How about having enough energy to finish that backyard project in one day instead of putting it off for another weekend? How about when an all-night study session has suddenly become the morning of the test? How about never having to bring that damn percolator on camping trips just so you can avoid that crippling noontime caffeine headache?"
Senator Chuck Schumer of New York is having none of it. He has issued a request to the U.S. Food and Drug Administration to investigate the safety of the product, and its potential to cause caffeine overdose. He told reporters that allowing companies to put caffeine in peanut butter is a slippery slope. "It can spread to all kinds of other snacks, even Popsicles, candy, things that kids eat," Schumer told the New York Post. "We need the FDA to let everyone know they're not asleep at the wheel about the high levels of caffeine being infused into our snacks."
In recent years, the FDA has investigated a number of novel caffeine products, due the potential for caffeine overdose. In September, the FDA issued letters of warning to five companies that make caffeine powder. That product is also marketed to bodybuilders who need a quick boost of energy. Caffeine toxicity can cause seizures, tremors, heart arrhythmia, vomiting, diarrhea and disorientation and it can also be fatal.